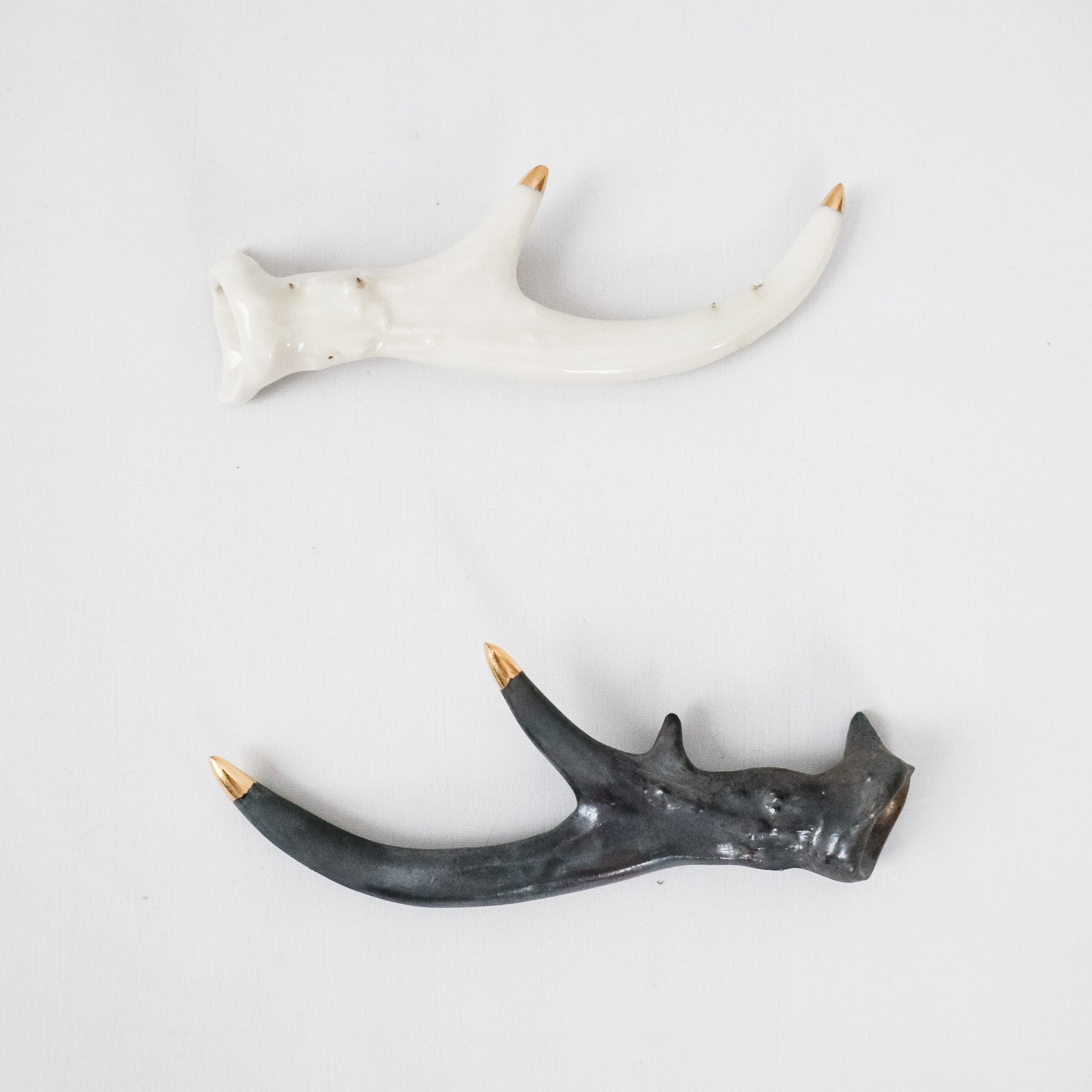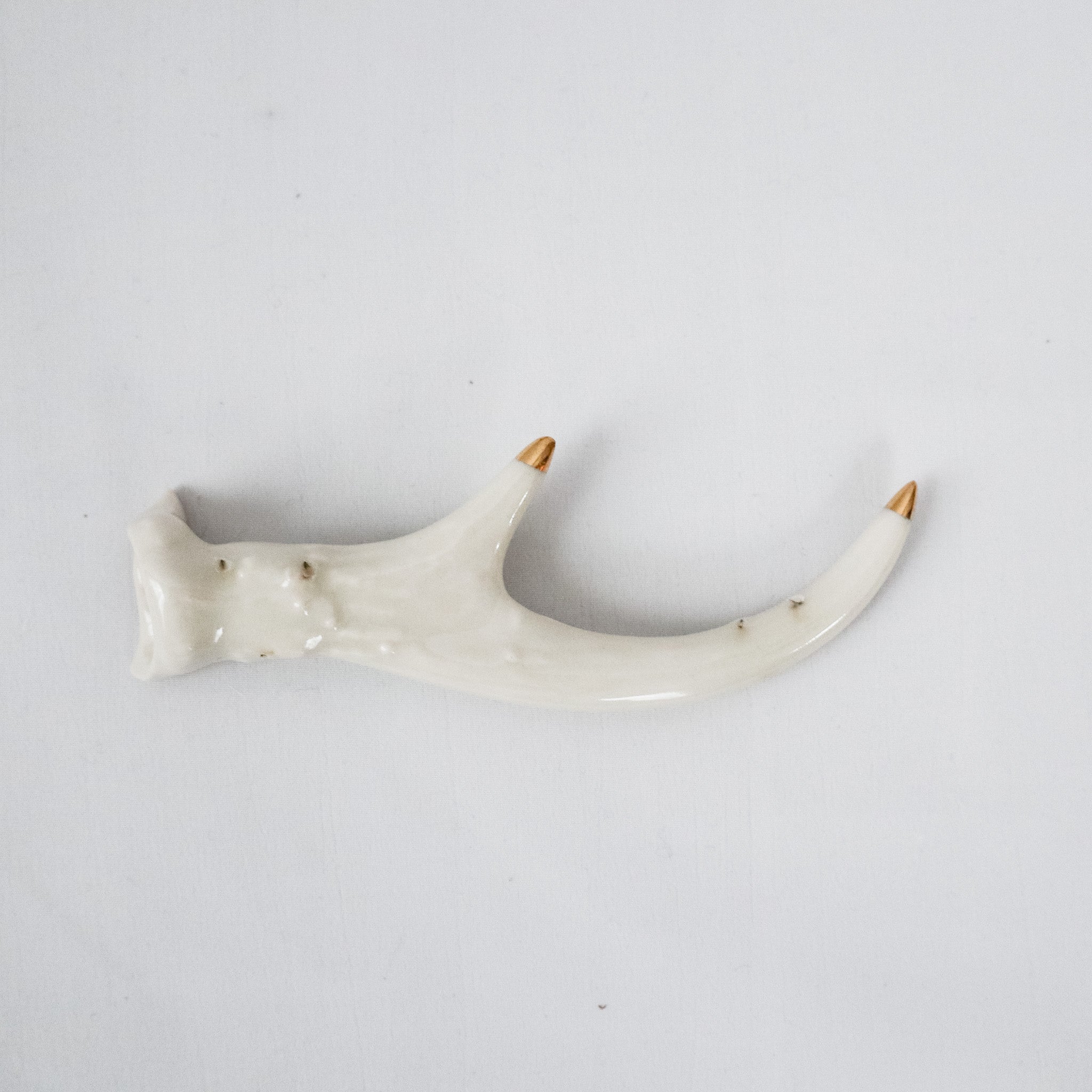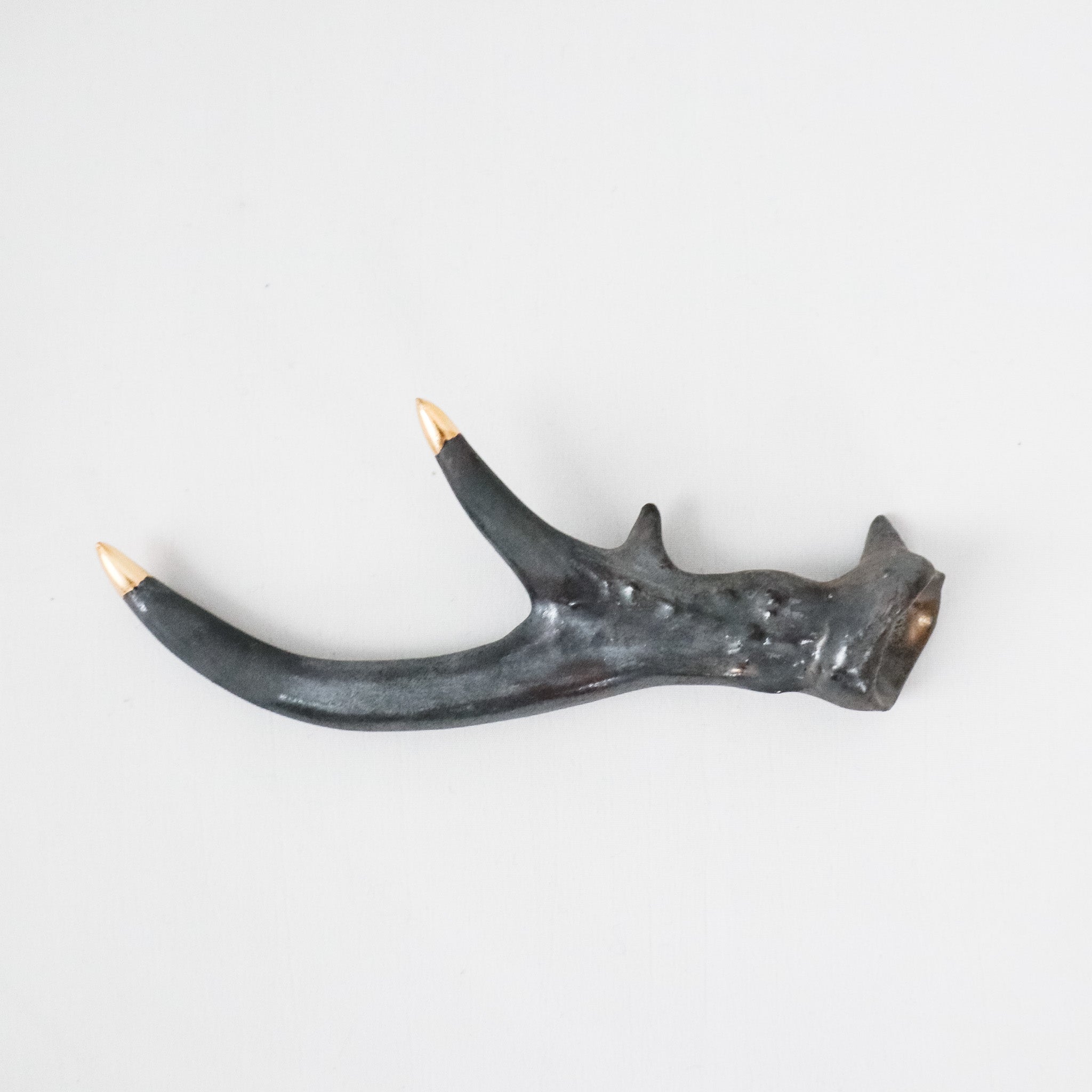 Gold Tipped White Porcelain Deer Antler
This small whitetail deer antler is hand-cast with porcelain and the metallic tip has been hand-glazed in gold to add a touch of subtle elegance. Add a touch of rustic elegance to your shelf or coffee table with this beautiful, handmade accent piece. Color choice of white or black. This product measures approximately 6" long.
Production Lead Time
This product is in stock and ships in 1-2 days. Product is handmade and made in the USA.