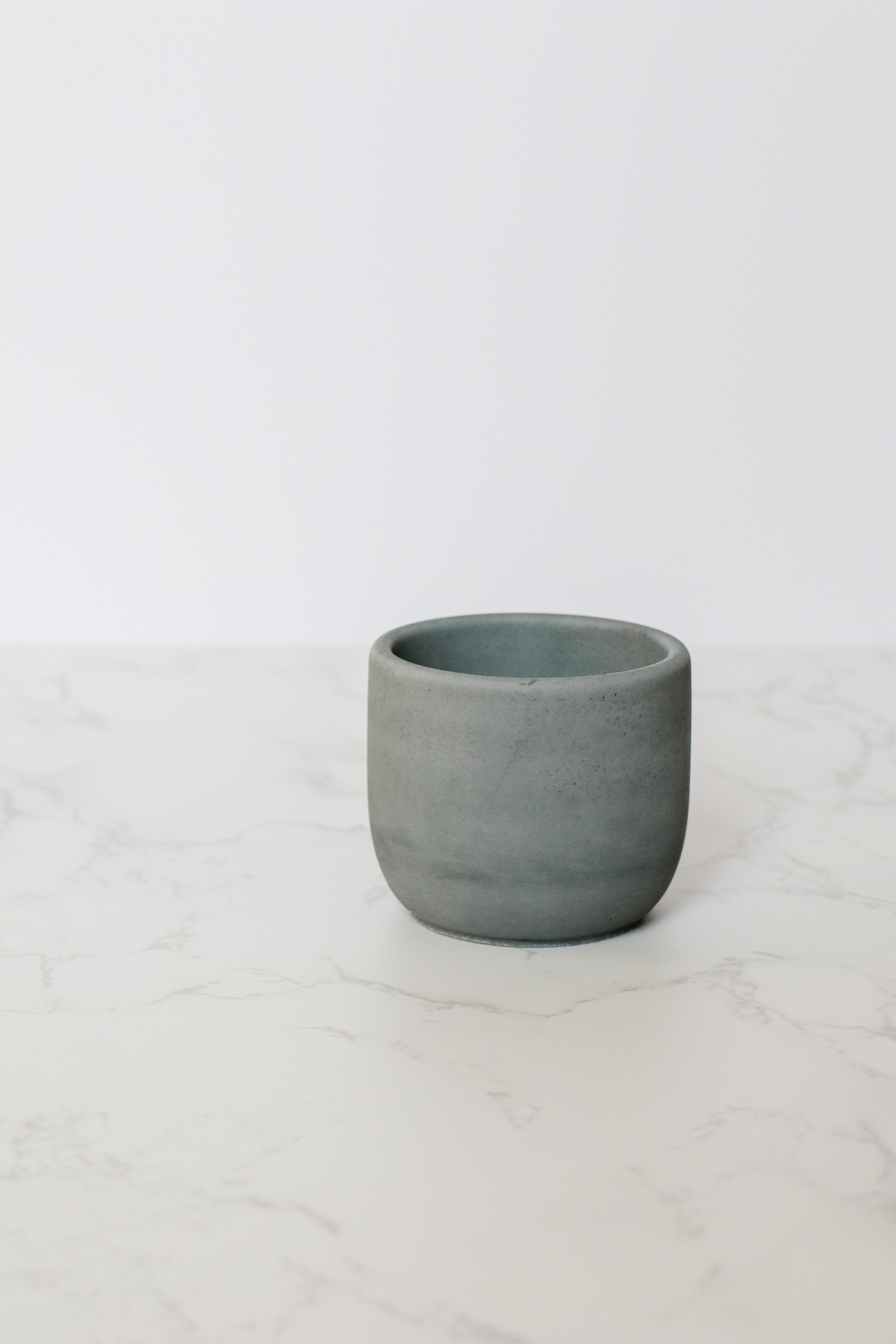 New tulip vessel/planter. Perfect for small plants, palo sticks, teal light candles and more. All of our pieces are handmade from concrete and sealed to repel water.
Diamater: 3"
Height: 3"
Color: Charcoal
*Note: Because concrete is made of natural elements there may be a slight variation in color from piece to piece.

Made in United States of America.