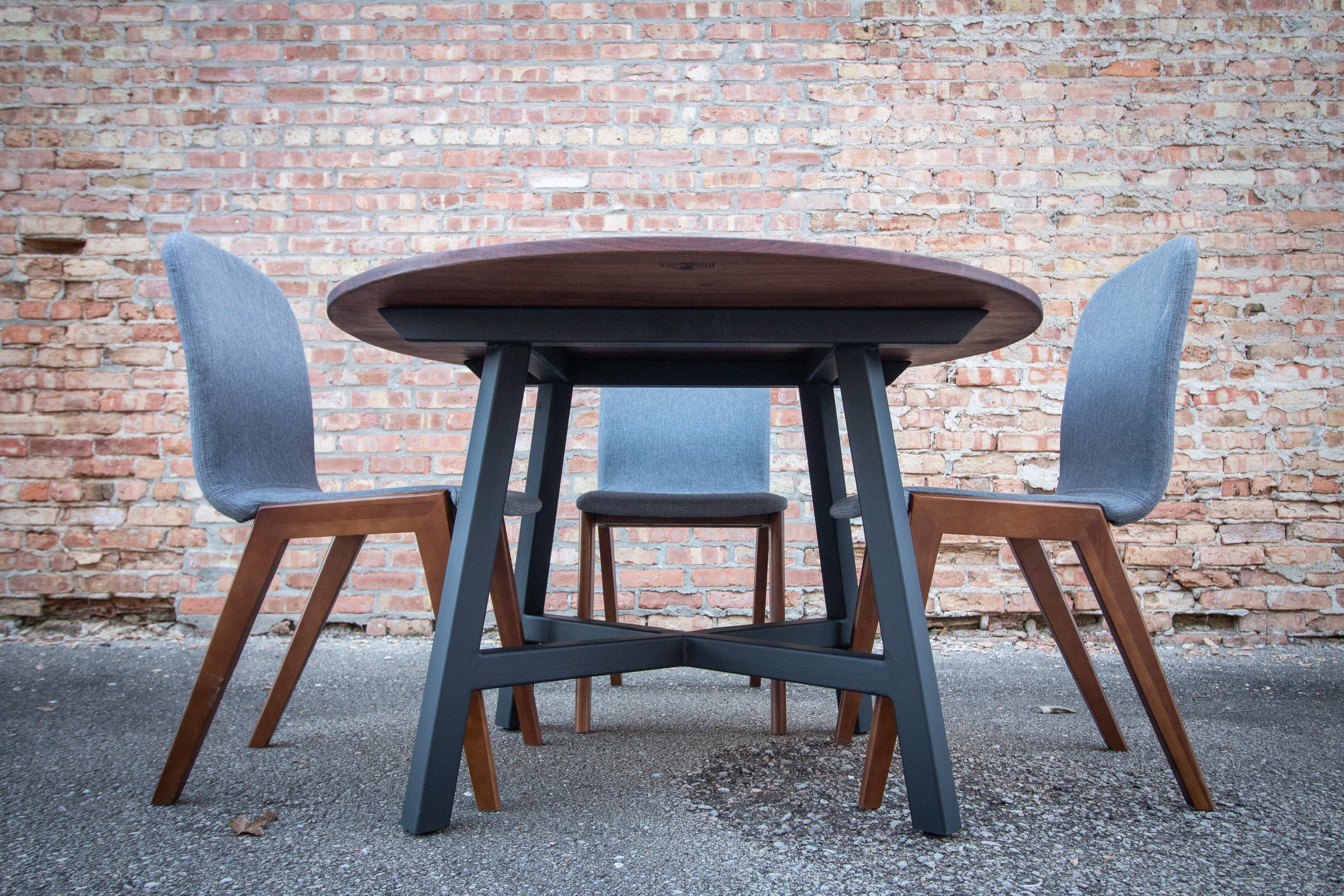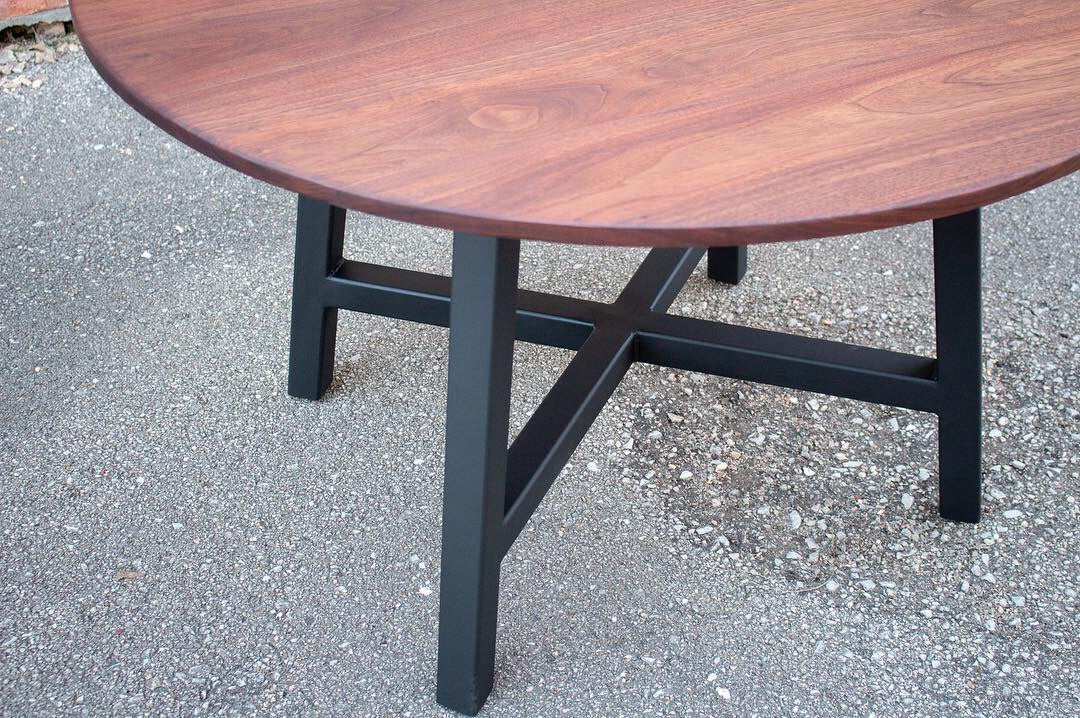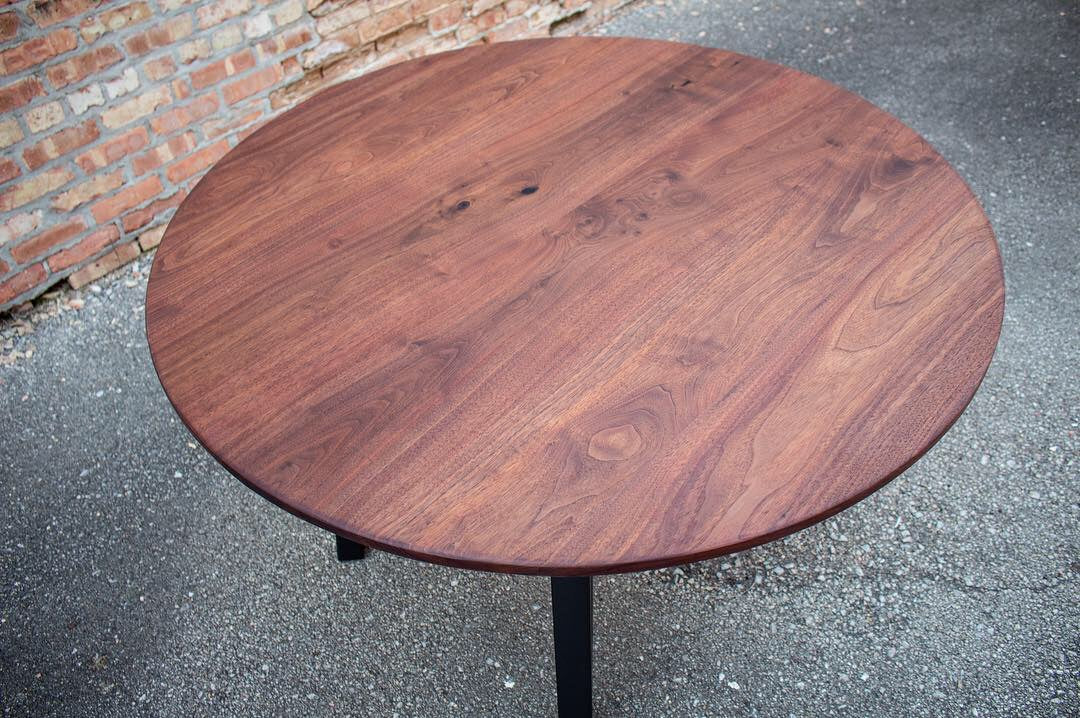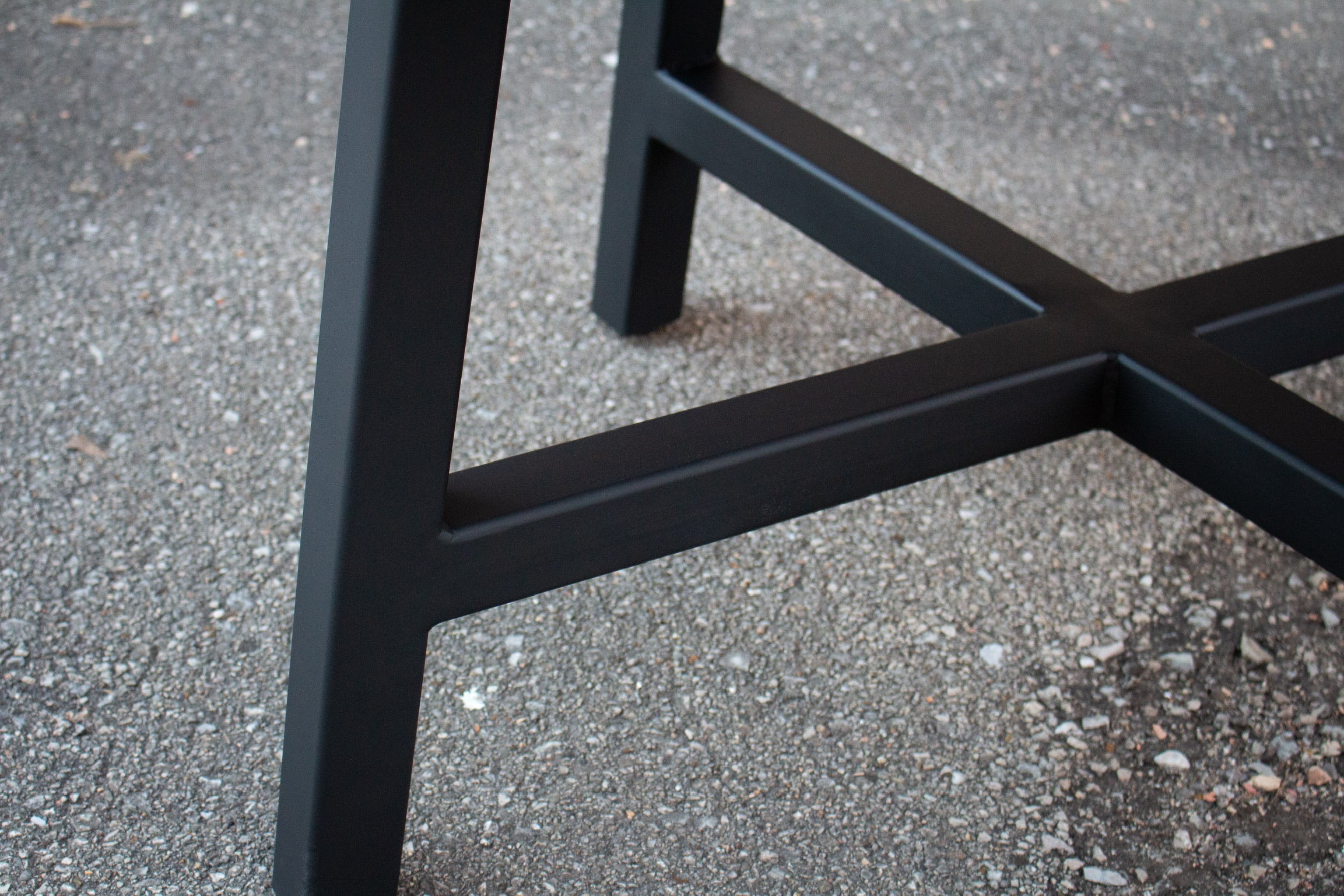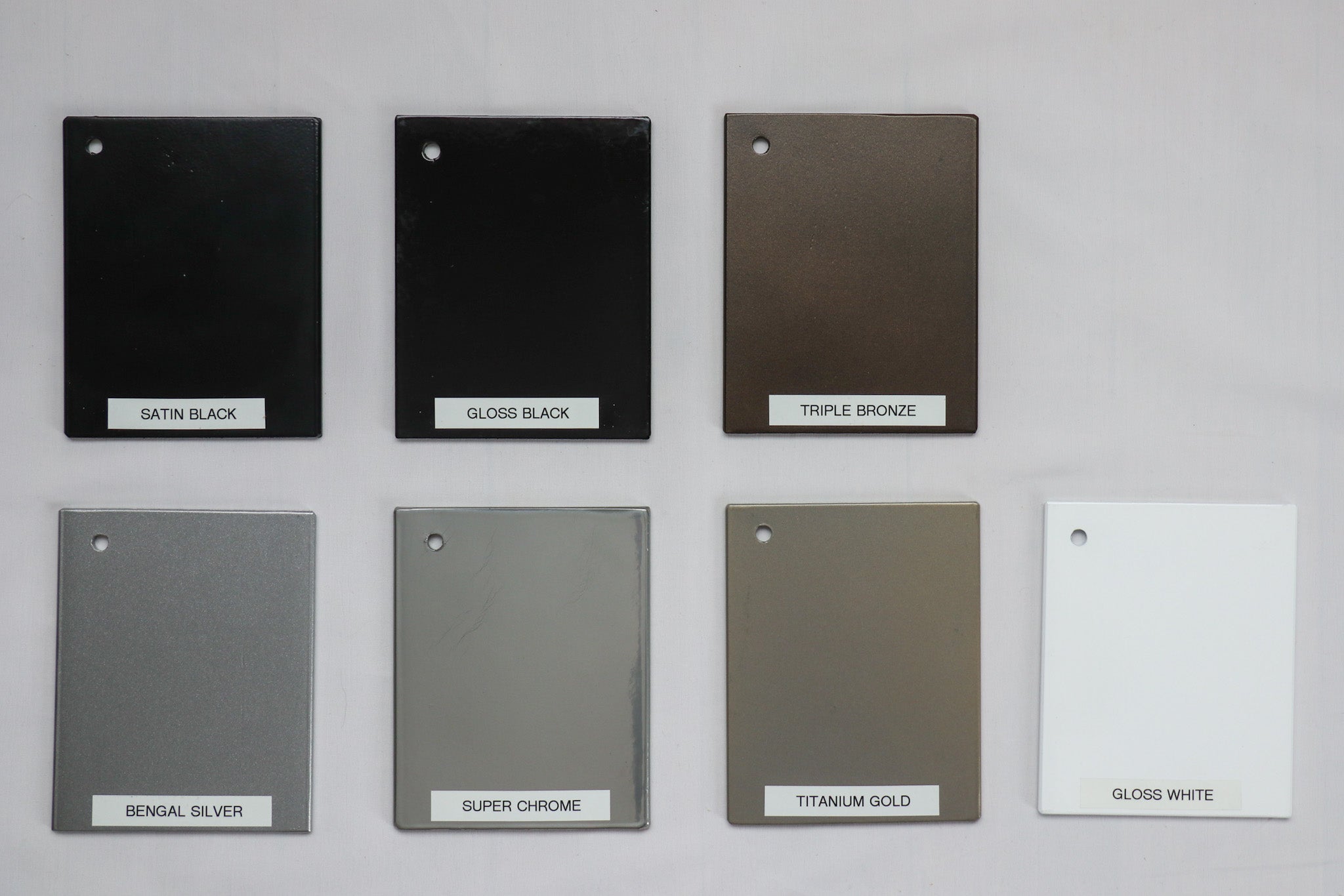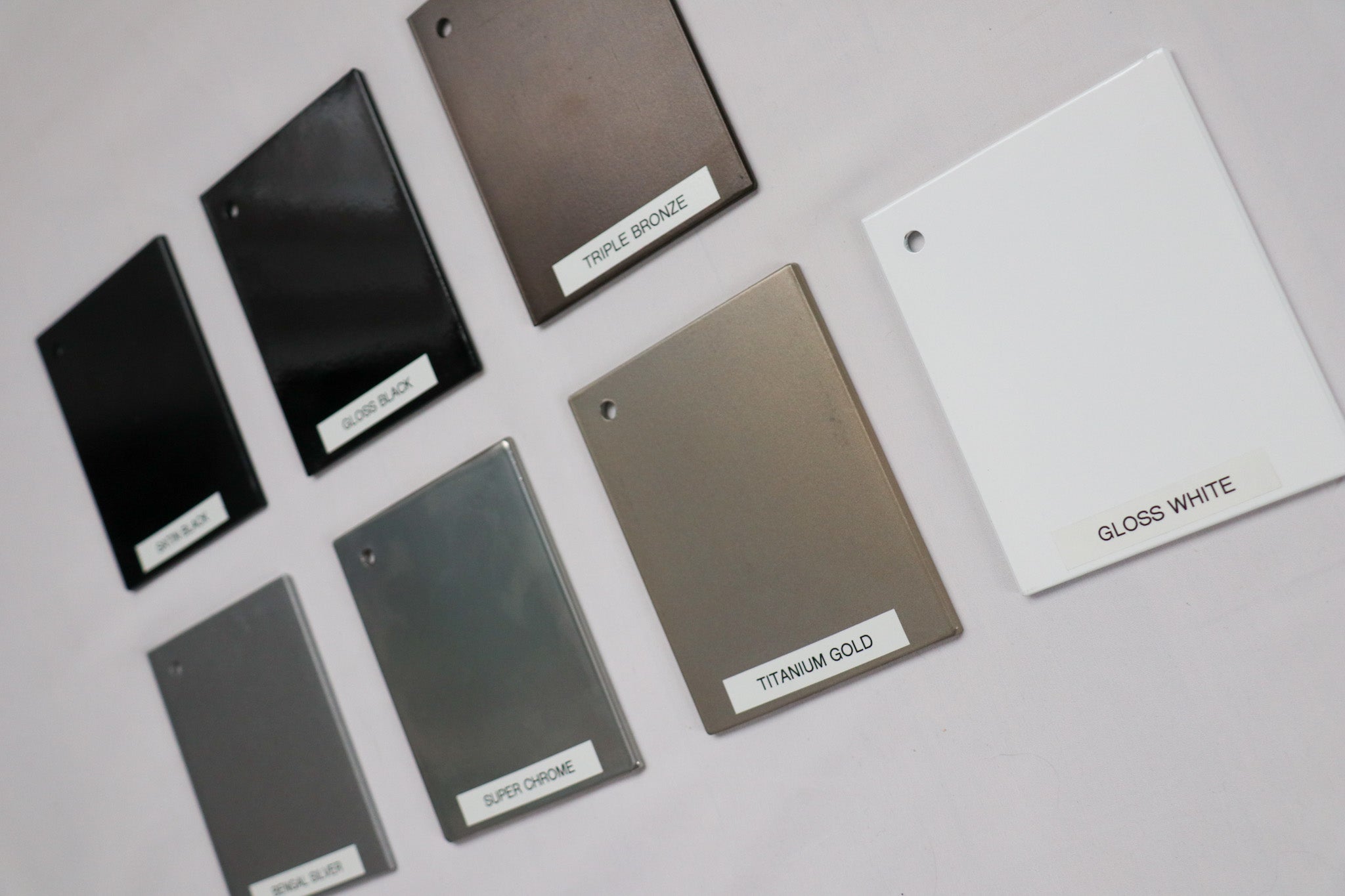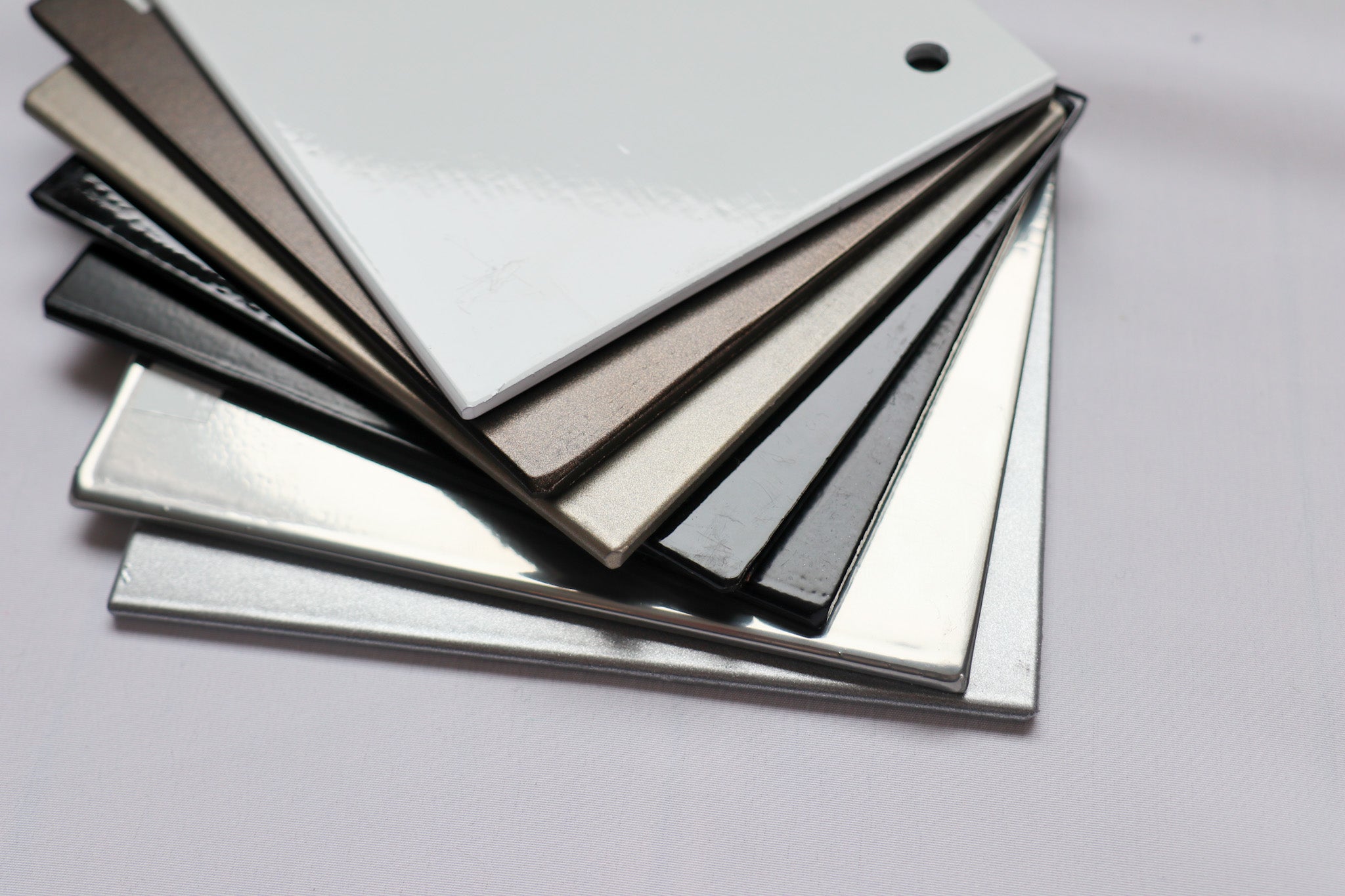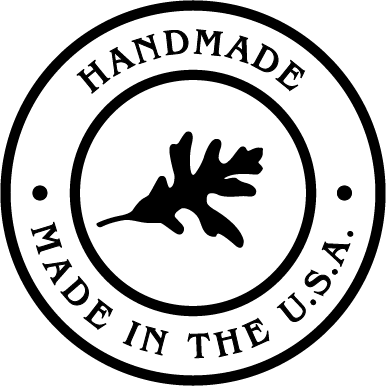 Modern Round Walnut Dining Table with Black Steel Legs
This listing is for a custom-made hardwood dining table. We make this table by hand in our shop in eastern Iowa. It is made from walnut.
Wood Type
This listing shows our walnut tabletop and black painted base. We used sustainably harvested or salvaged trees in all of our tables. For this type of table, we use 1" thick boards for the tabletop.
Table Base
We can make custom table bases to fit your home and style. This table features a black painted base fabricated using steel legs.
Details
This particular product is finished with a high quality, natural finish that has 0% VOCs (volatile organic compounds). It is very easy to maintain! The finish is formulated using advanced molecular bonding so that it protects wood from water, heat and daily wear & tear. It is a plant based hardwax oil wood finish with a matte appearance to help keep the natural look and feel of the wood. It is water-resistant. Please note that we can do a poly-based finish and various stain options by custom request.
Wood type, complexity of the base, and shipping costs can vary based on customer preference. The pictured table in the listing is 48" in diameter table. It weights roughly 150+ pounds. Inquire if you would like pricing for a different wood type or color.Contact us today for a custom table.
Production Lead Time
Turnaround time is currently about 12-16 weeks.Product is handmade and made in the USA.
**Please contact us directly for discounts on local delivery**