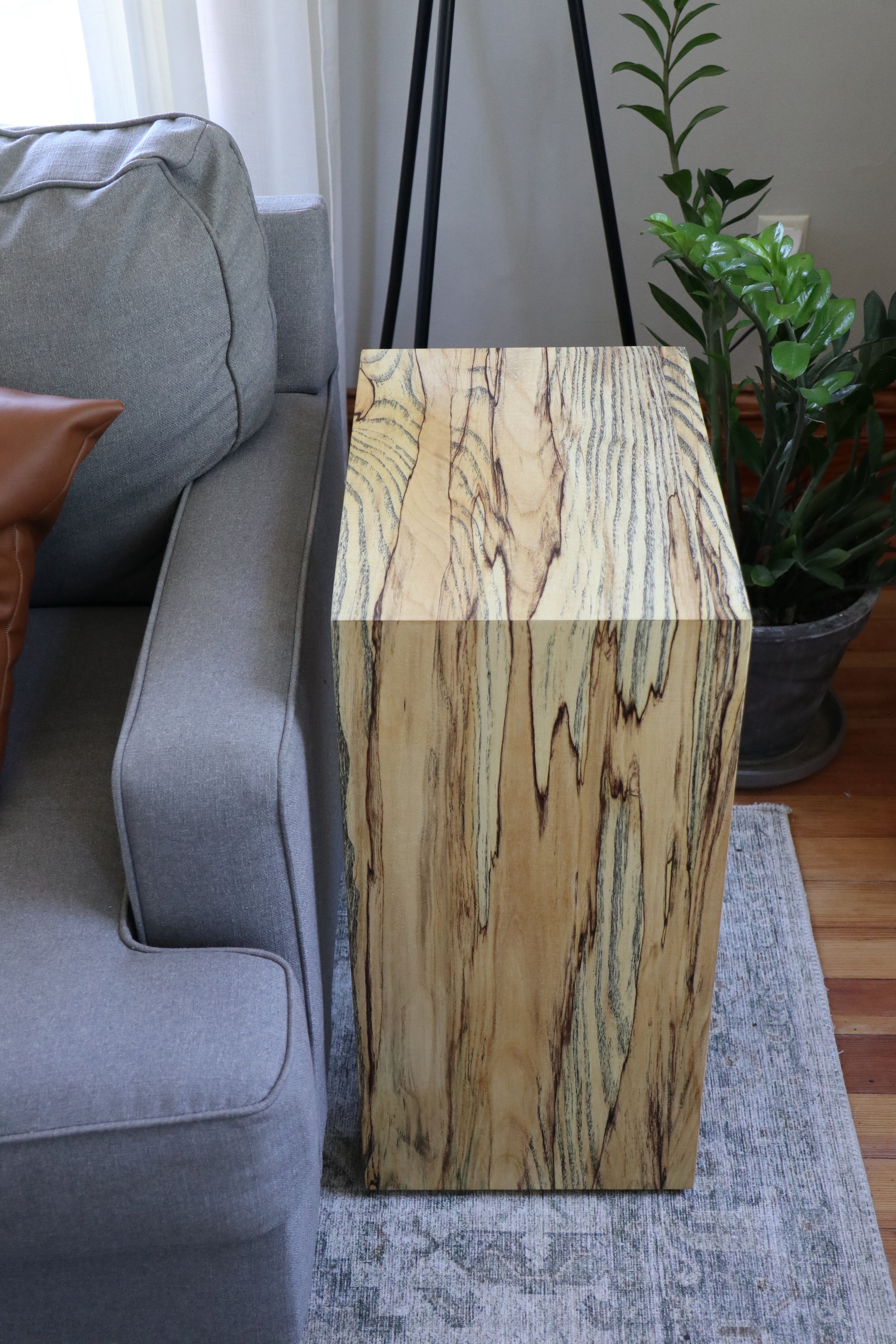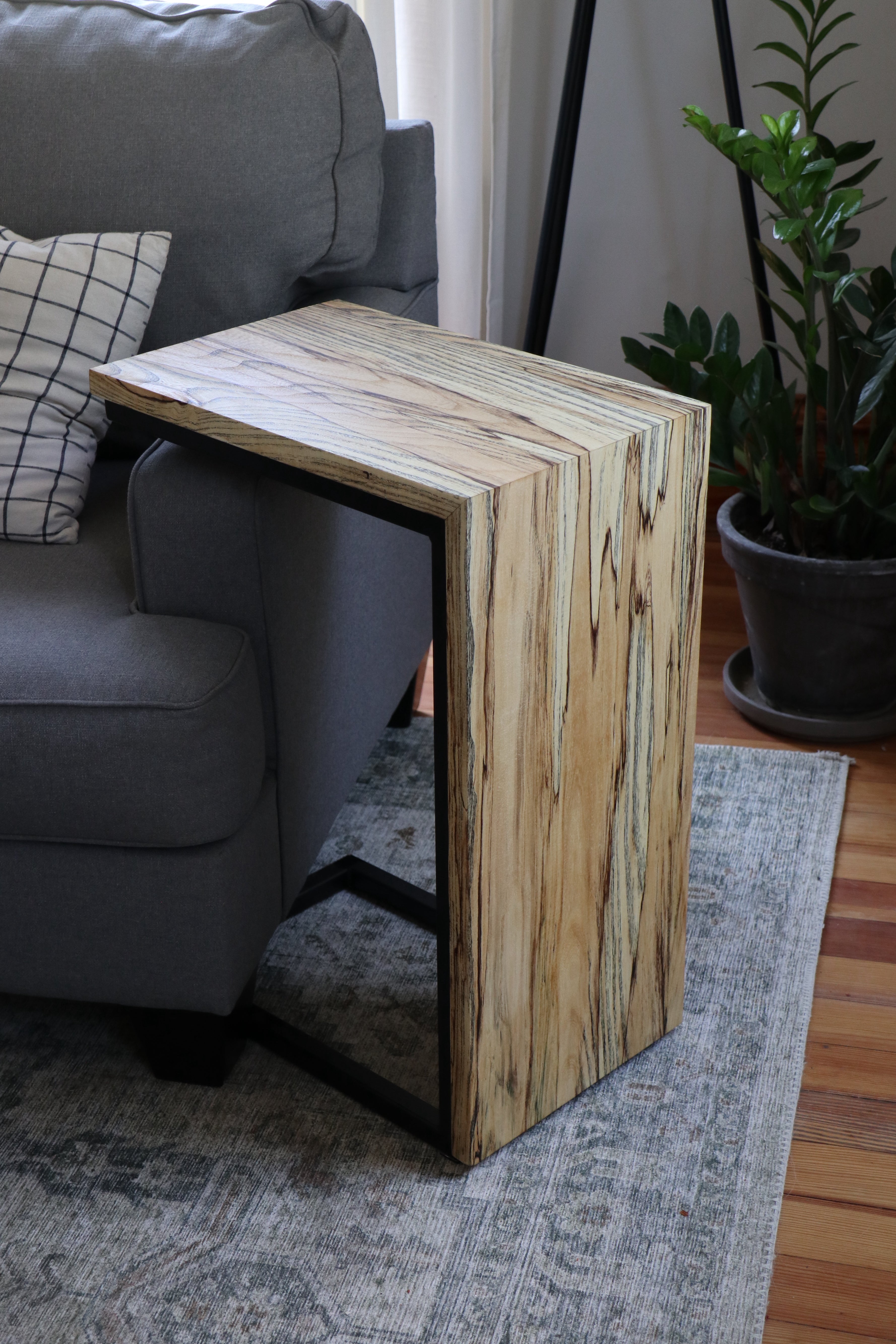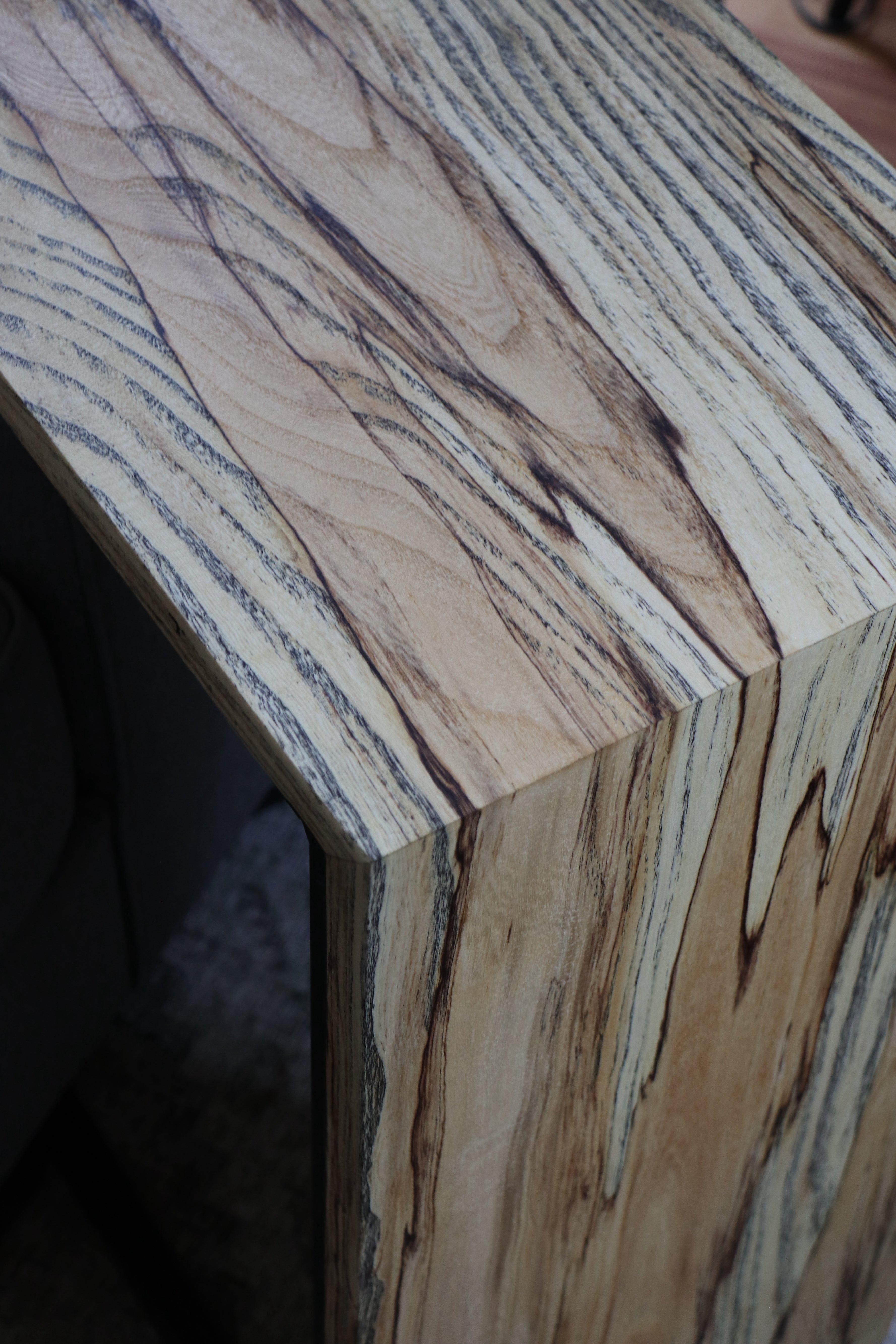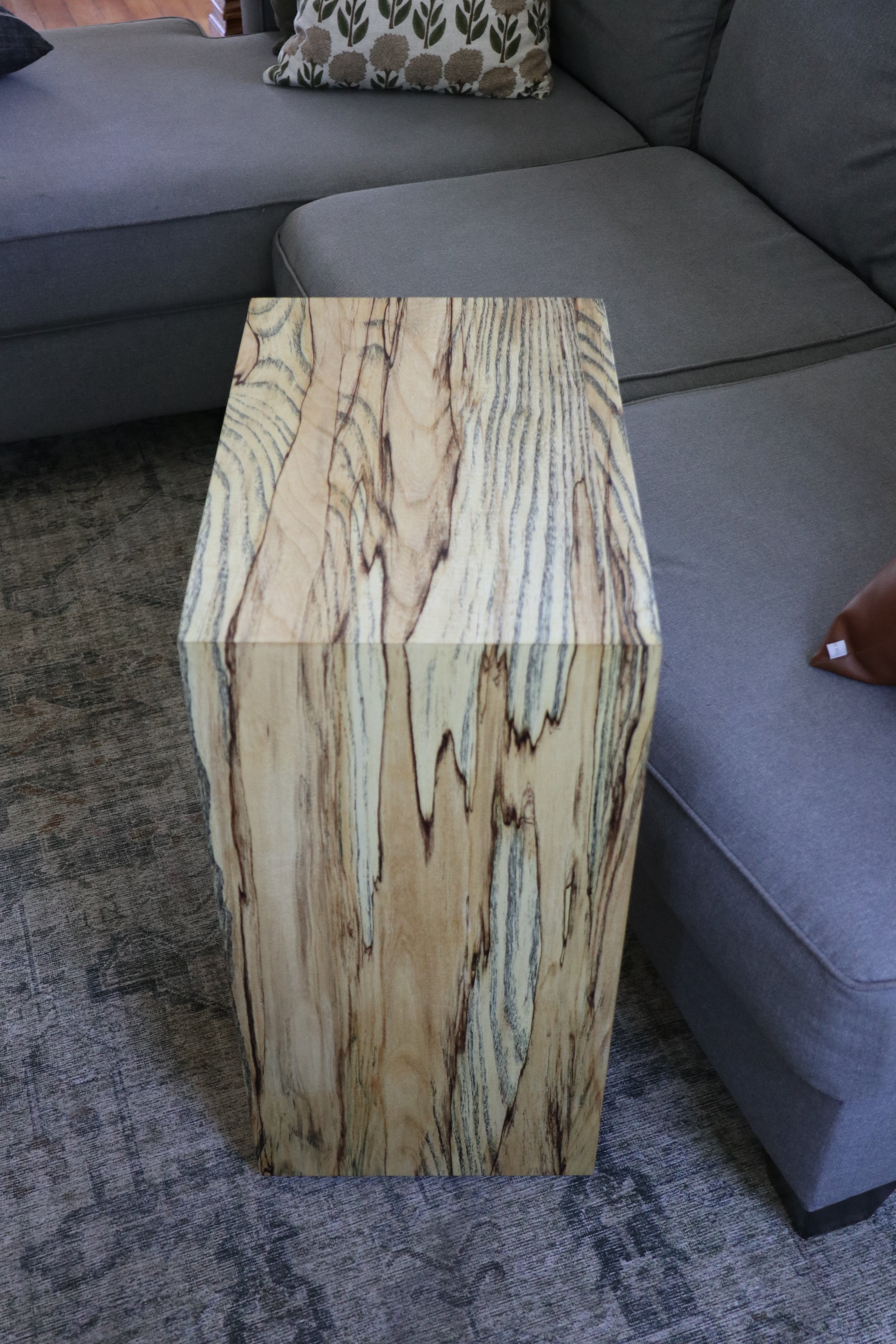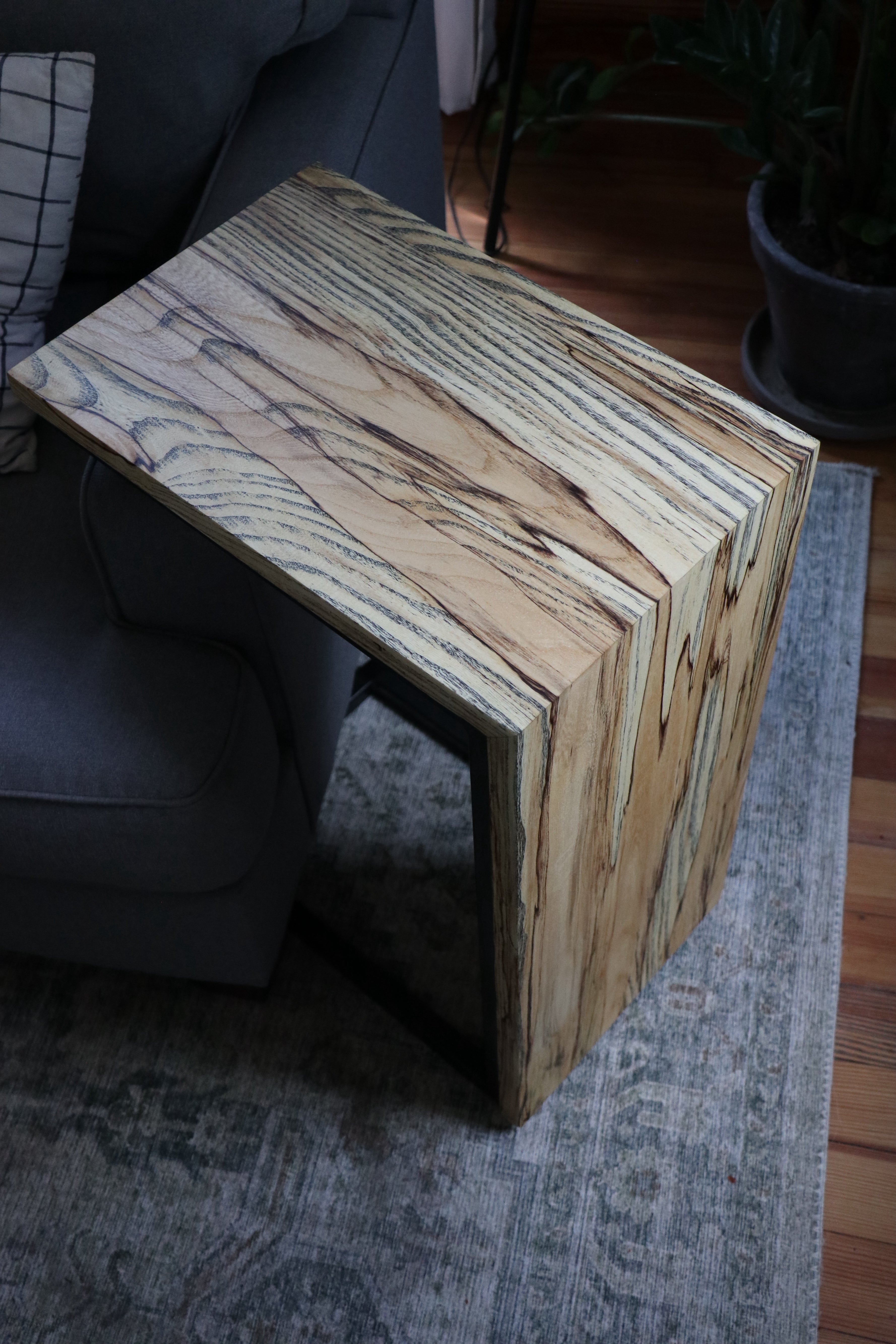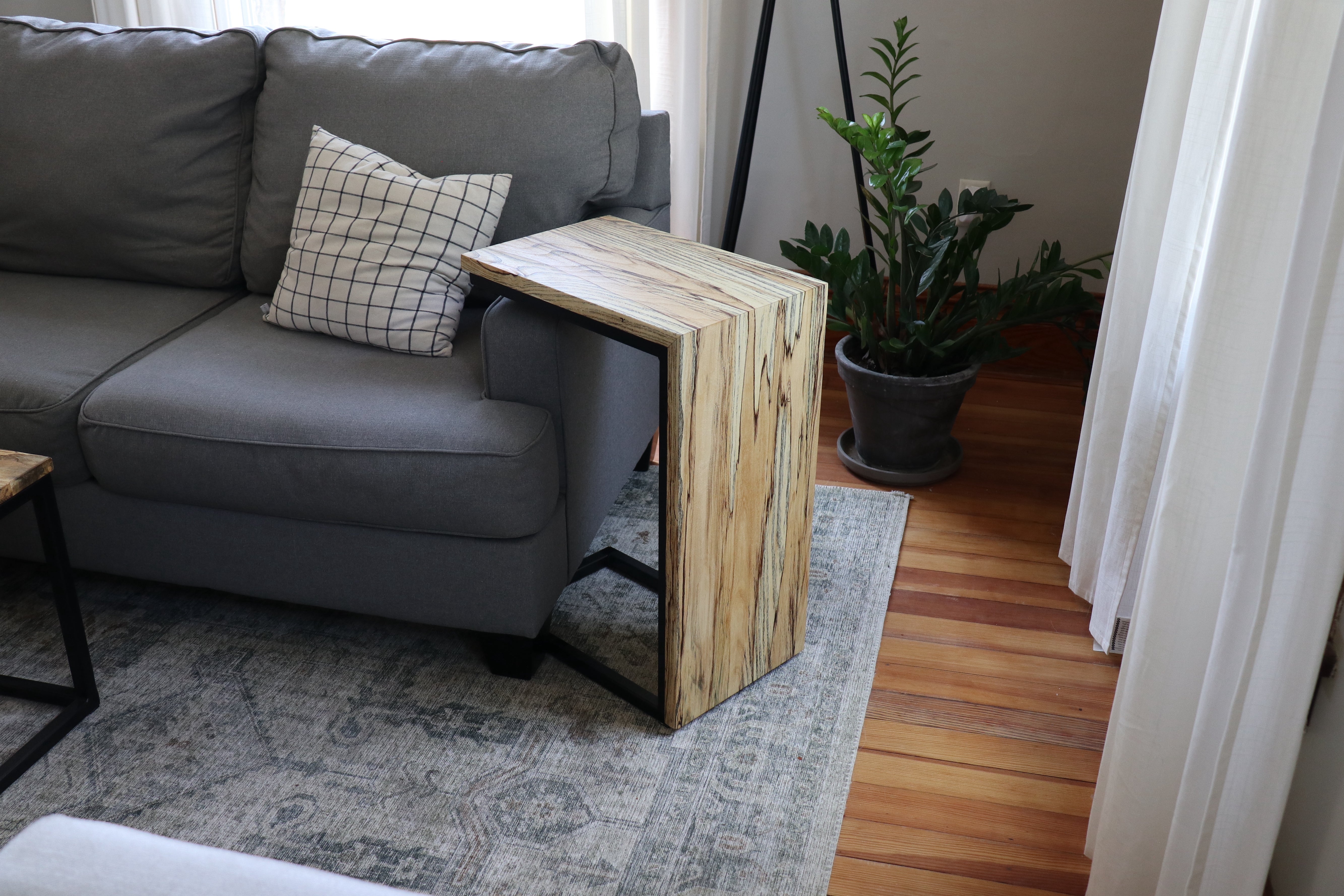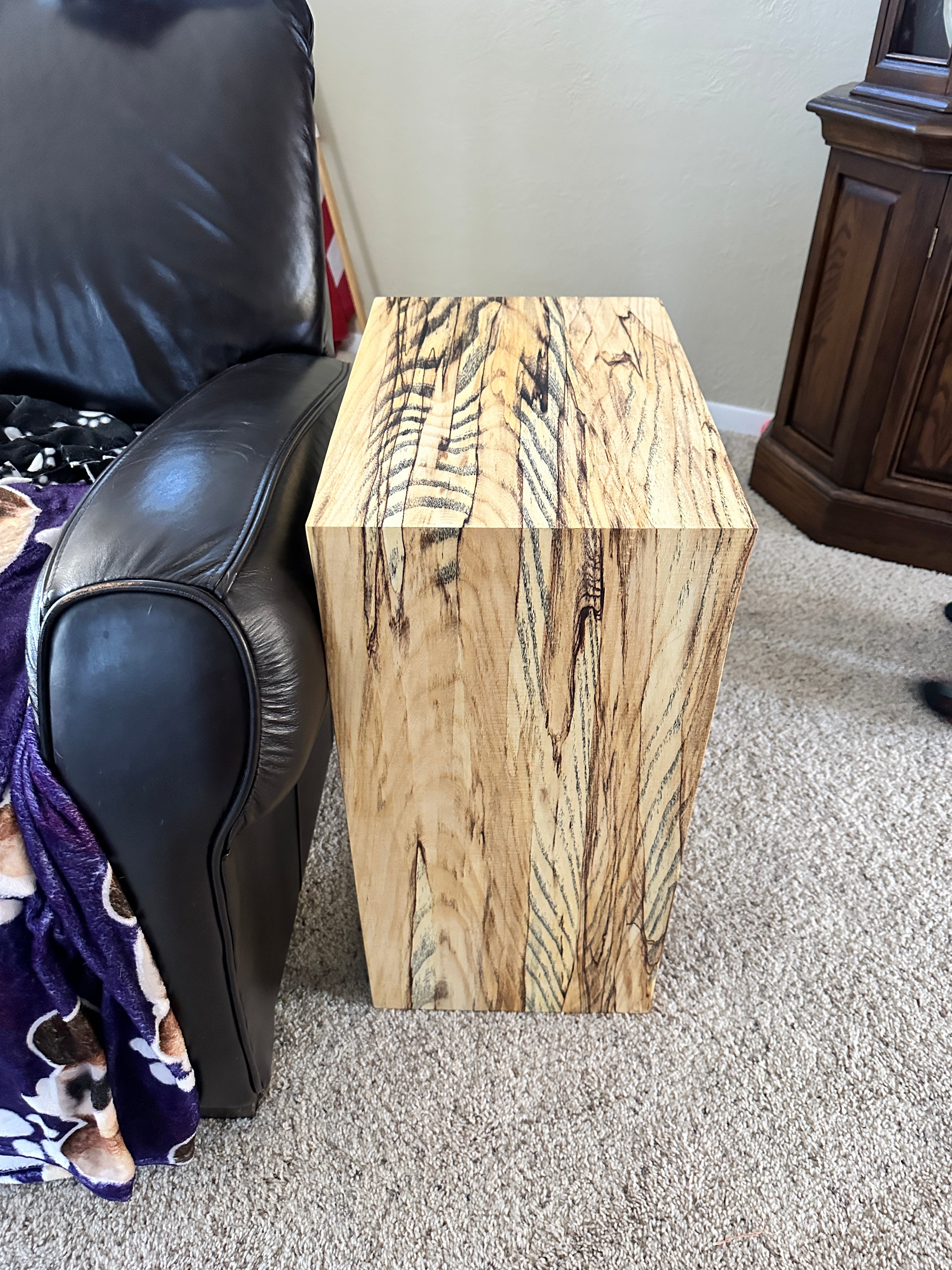 Spalted Maple Waterfall C-Table
This listing is for one, C-base side table. This table is made-to-order and ships in 8-10 weeks.

This table will fit right under your couch or chair. Featured table is created using a single slab spalted maple top with a clear satin finish. The spalted maple slab cascades down the edge of the table to create a "waterfall" effect.

Free shipping! Made-to-order and ships out in 6-8 weeks. The table legs are coated with a satin black powdercoat.

This table design was included in the "Etsy House" - a virtual home made by Etsy for Christmas of 2021.

Details
We use only American-made steel, and local hardwoods and softwoods. This piece of furniture is handmade from our shop in Eastern Iowa, and we ship everywhere in the lower 48 for FREE!

This particular product is finished with a high quality, natural finish that has 0% VOCs (volatile organic compounds). It is very easy to maintain! The finish is formulated using advanced molecular bonding so that it protects wood from water, heat and daily wear & tear. It is a plant based hardwax oil wood finish with a matte appearance to help keep the natural look and feel of the wood. It is water-resistant. We can do a poly-based finish and various stain options by custom request.

Please note that this wood is partially decayed, which is the cause of black grain in the wood. Twists, cracks, soft spots, or unevenness are a result of the decay. This natural phenomena is highly sought after due to its rarity. We do our best to stabilize and fill cracks, but there still may be some slight imperfections that appear on the end product. Feel free to contact us with further questions about spalted maple.
Production Lead Time
This product is made-to-order, and ships out within 6-8 weeks. All products are handmade and made in the USA.
Dimensions
- 25" tall x 18" deep x 12" wide
- We also do custom sizes, just ask us!
- Wood is roughly 1" thick
- Pictured is satin black powdercoat, but we have other steel color options available upon request
Customizations
Have another idea for custom table? Just ask us, and we can get you a quote!