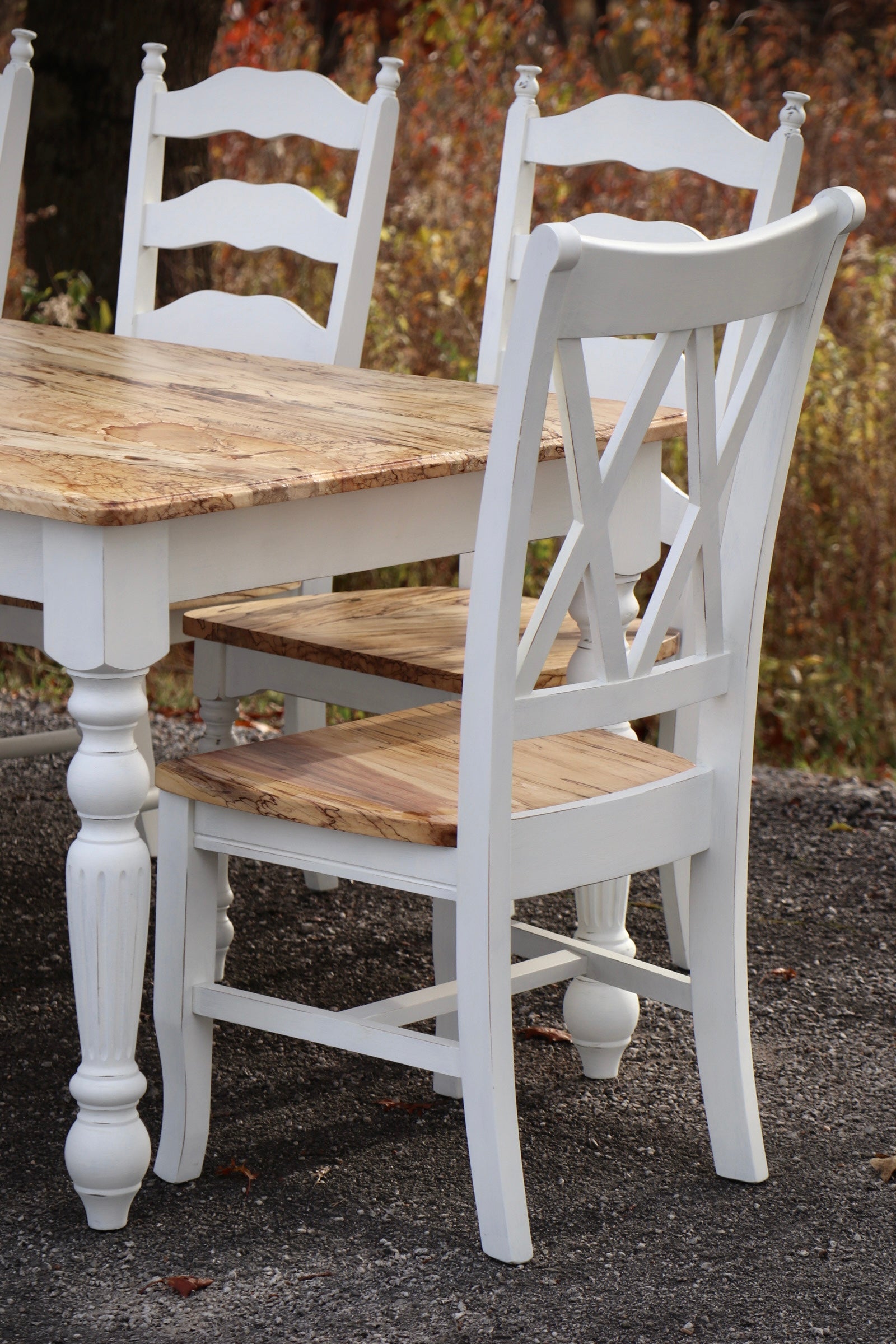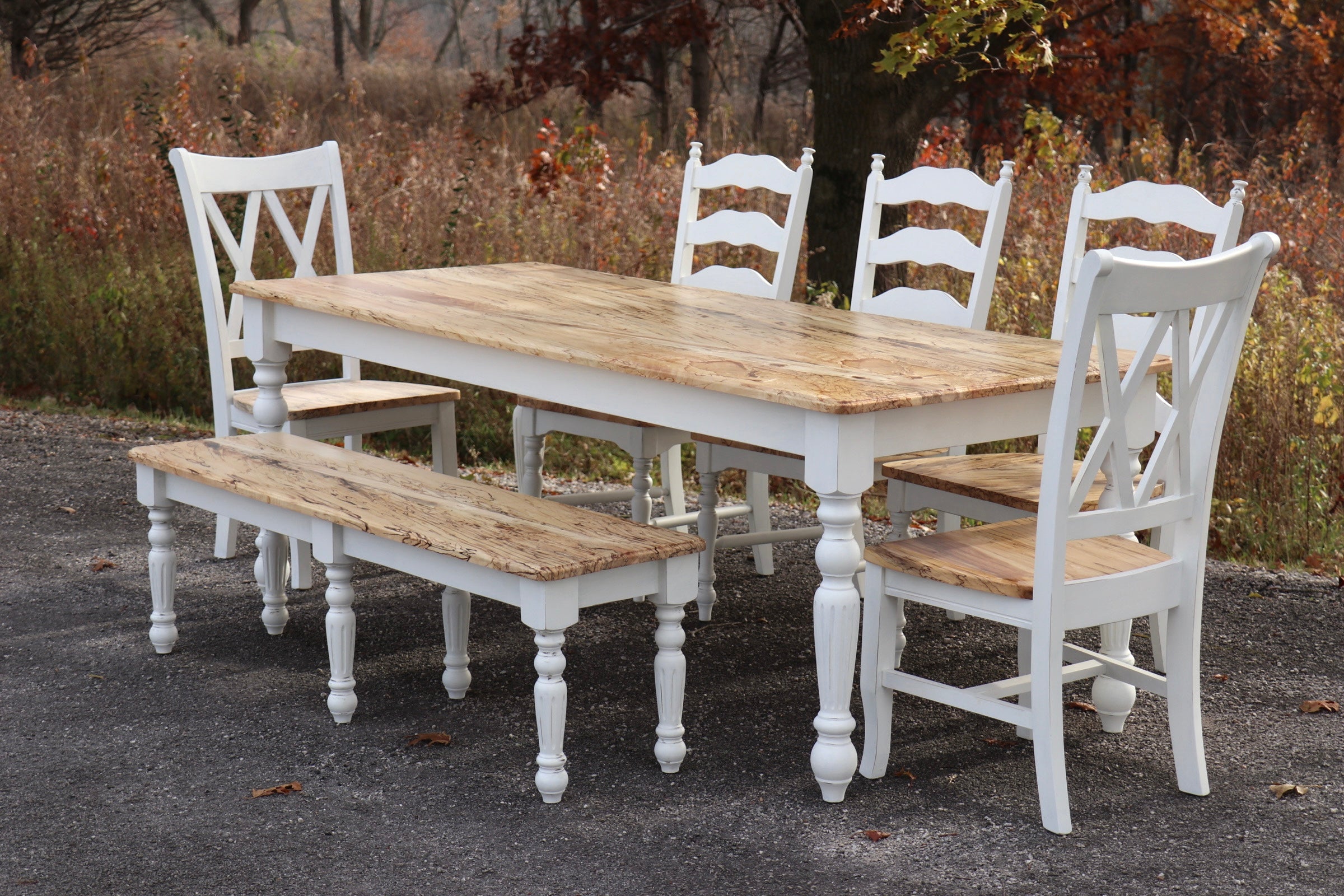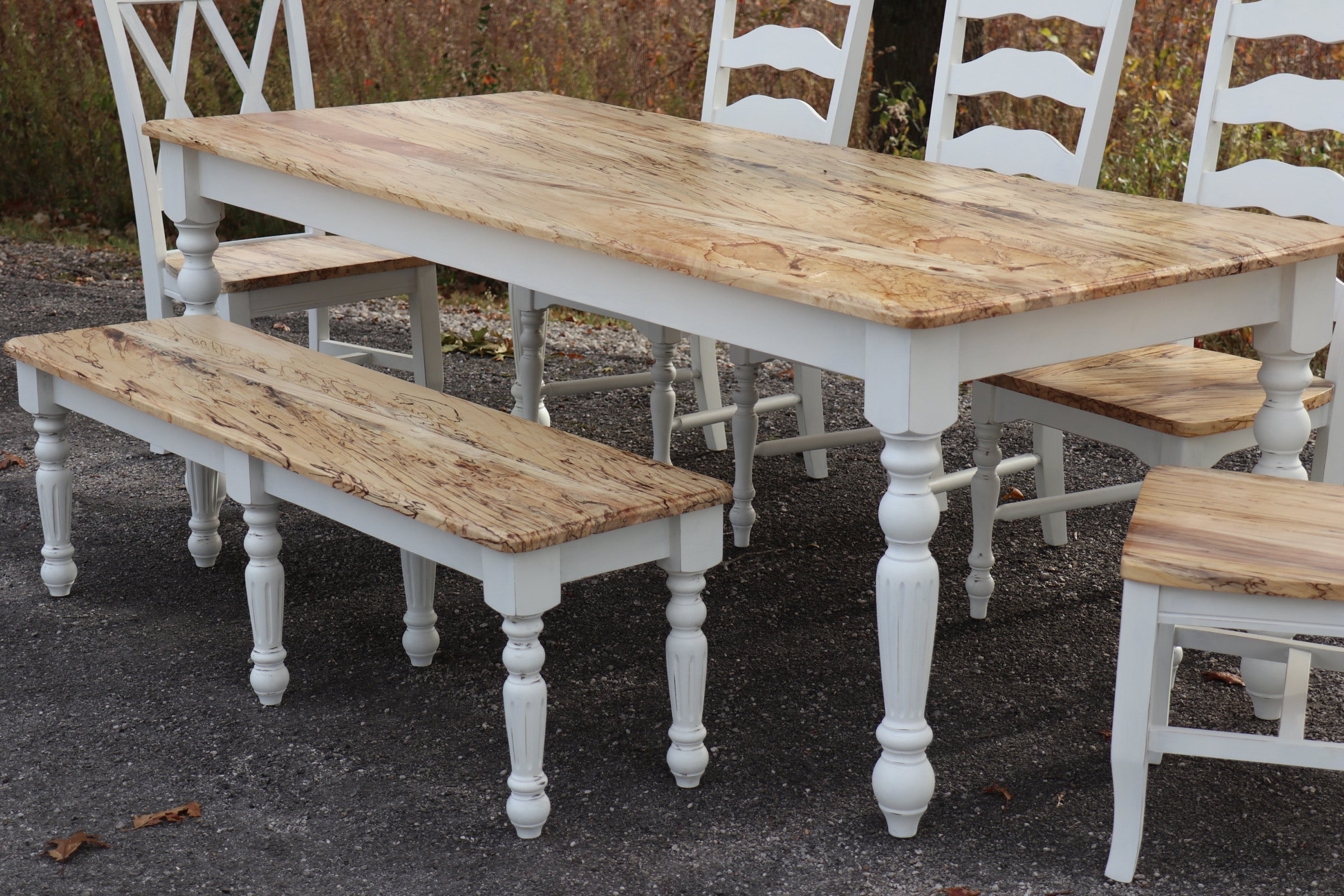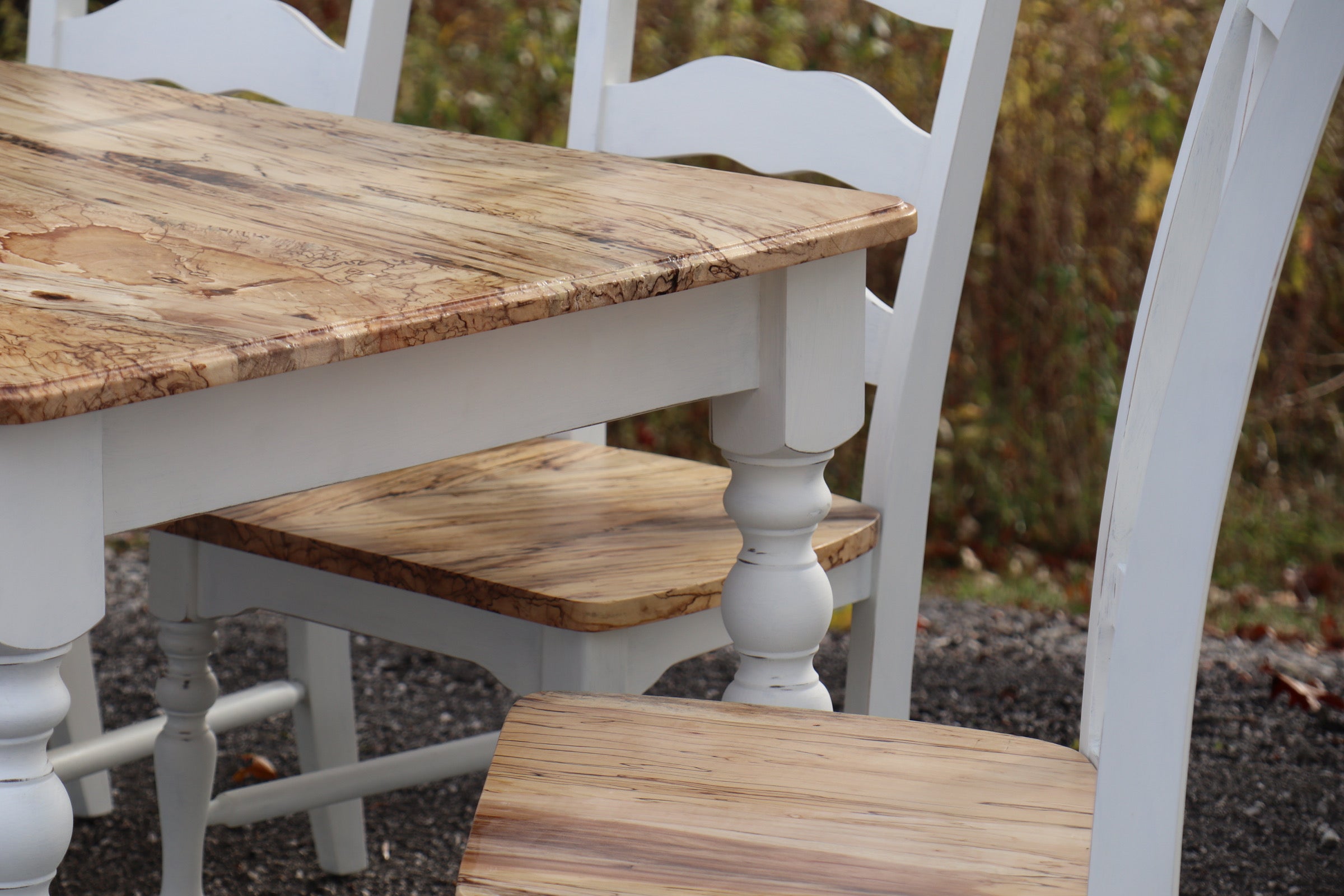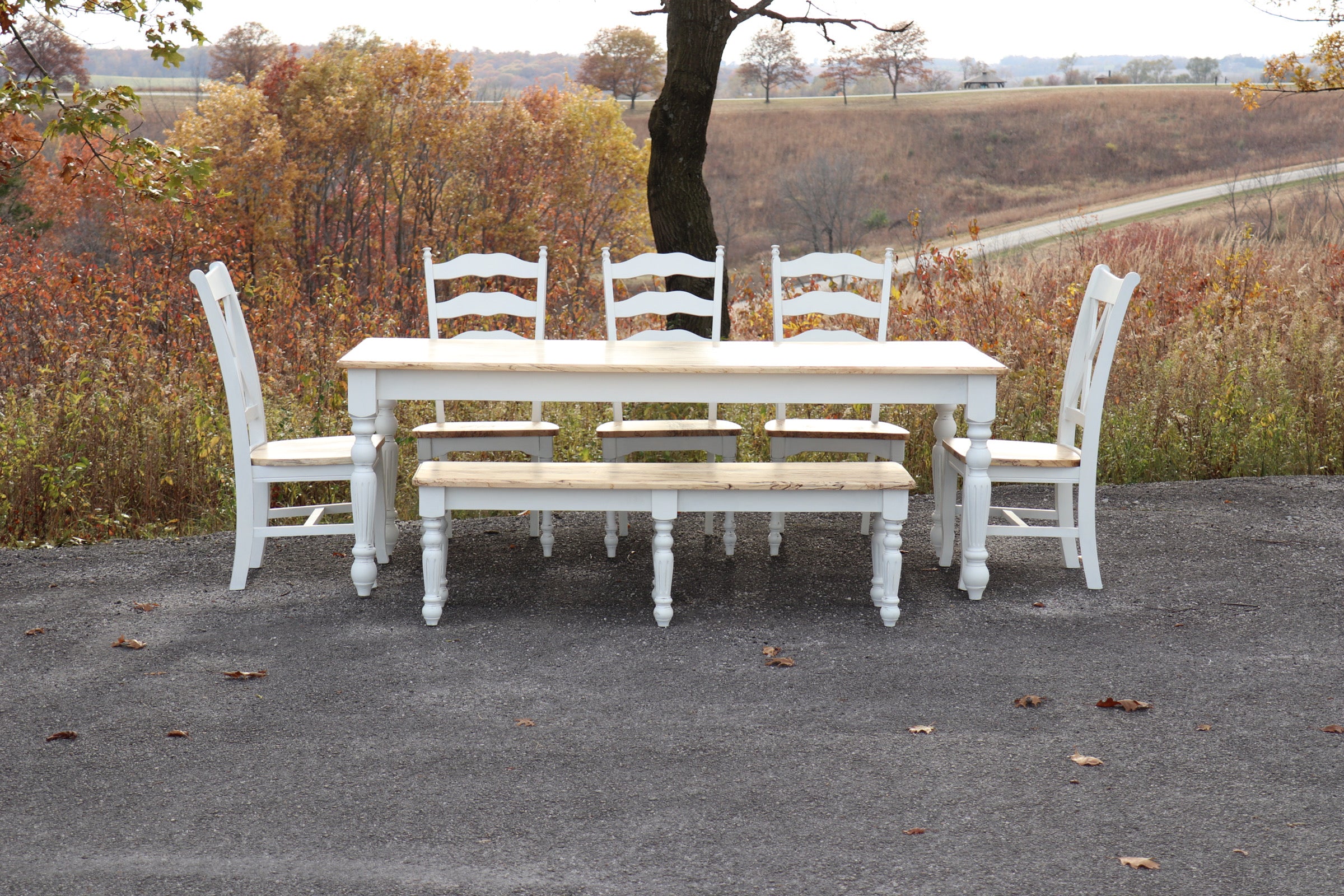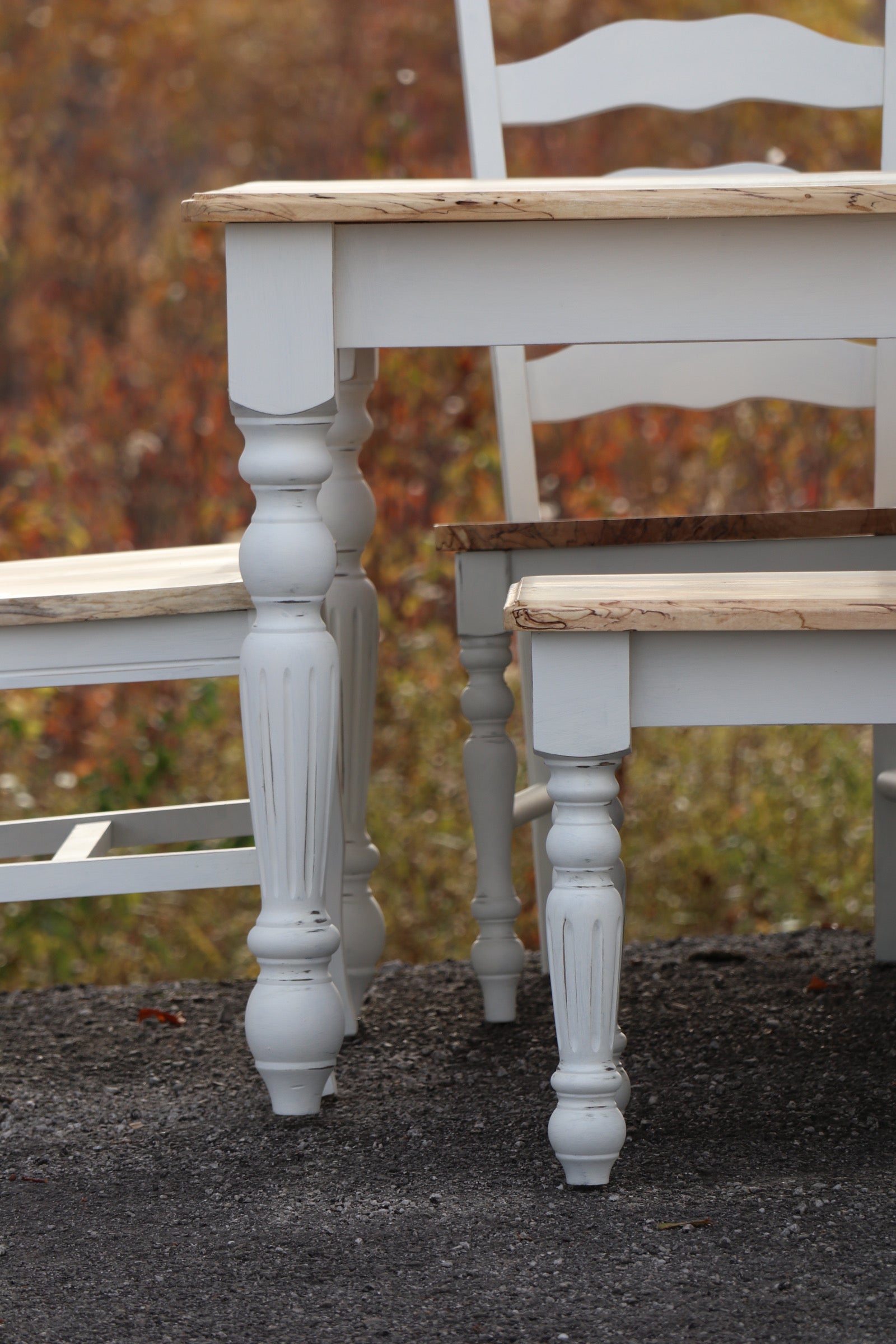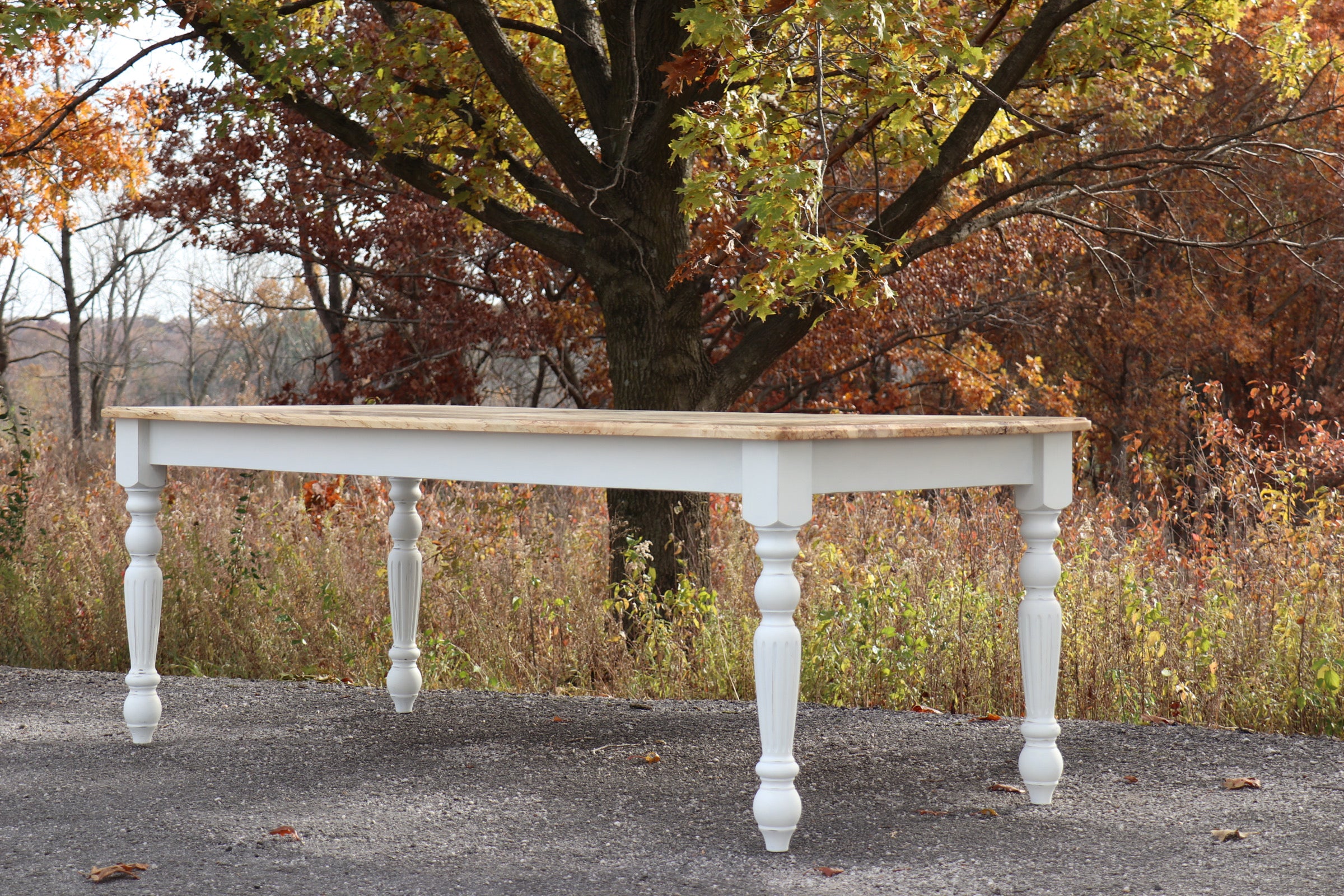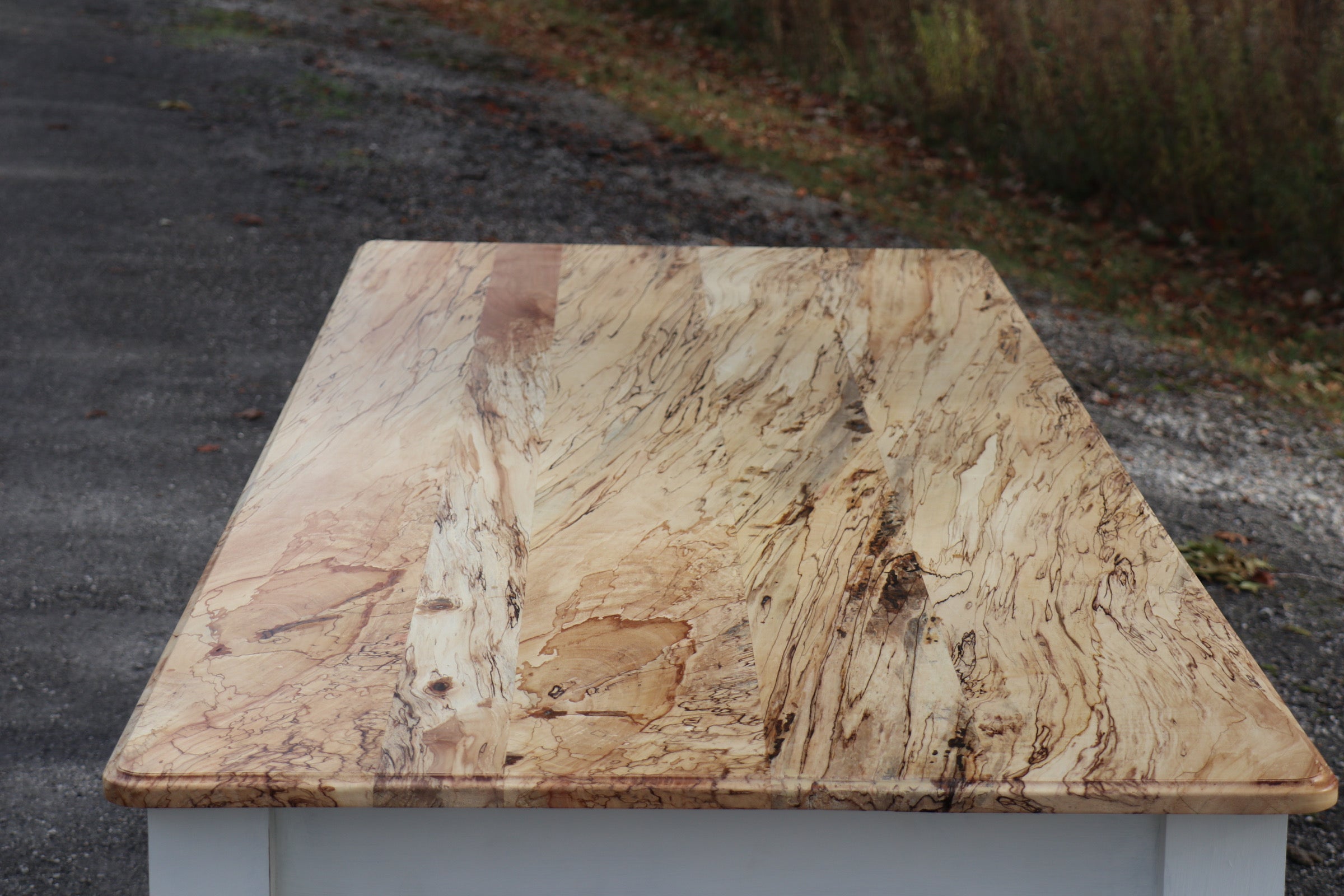 White Spalted Maple Dining Table Set
This listing is for a custom white-distressed farmhouse table with spalted maple top. This pricing includes 5 chairs, 1 bench, and 1 dining table. It can be made with or without the chairs and bench. This is a handmade, custom item. We ship nationwide to the lower 48 states. Delivery time is currently approximately 12-16 weeks.


Dimensions

- 84" long x 36" wide (pictured)
- Spalted maple is one of the more expensive options. Wood choices such as pine, alder, hackberry, or ash are less expensive

Custom dimensions available upon request.


Wood Options

We can make this table with many types of wood. For this type of table, we typically use all 1" thick wood. Here is a list of woods that we can use:

- Spalted Maple (pictured)
- White Pine
- Hackberry
- Ash
- Red Oak
- Soft Maple
- Cherry
- Hickory
- Alder
- Black Walnut
- White Oak
- Sycamore

Table Base:
The turned & carved legs finished with slight white-distressed paint on white pine wood.
- Table pictured is 84" x 36" - $2,950

Chairs:
- X-base chairs cost $350 each
- Ladder back chairs cost $375 each

Bench:
- pictured is a 60" bench with 6 total legs ($975 each)
- we can do any size bench, contact us for a custom quote

Total cost of the full set is $5,750 with free shipping.


This particular finish does not have primer due to the nature of the distressing process. As this finish ages, some natural wood tones can begin to pull through the paint. This is a normal aging process in the wood.

If you would like to avoid the color of the wood tannins showing through the paint, please contact us directly to discuss alternative distressing options that include a primer.


Shipping


The pictured table in the listing is a 84" long x 36" wide x 30" tall table. It weights roughly 300+ pounds. Table comes shipped in a crate, some assembly required.

Delivery time is approximately 12-16 weeks.

Product is handmade and made in the USA.
**Please contact us directly for discounts on local delivery**

Please note that this wood is partially decayed, which is the cause of black grain in the wood. Twists, cracks, soft spots, or unevenness are a result of the decay. This natural phenomena is highly sought after due to its rarity. We do our best to stabilize and fill cracks, but there still may be some slight imperfections that appear on the end product. Feel free to contact us with further questions about spalted maple.