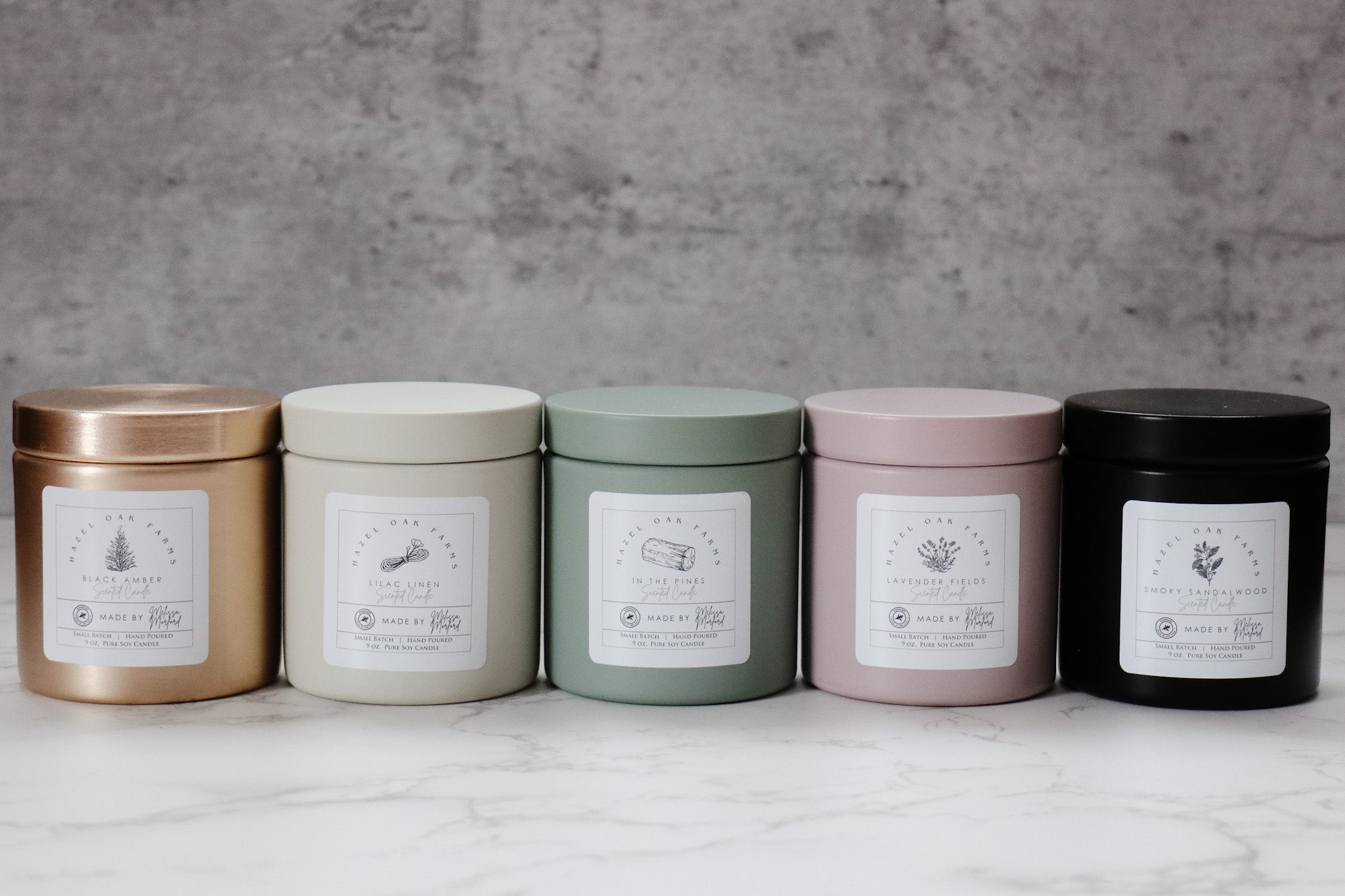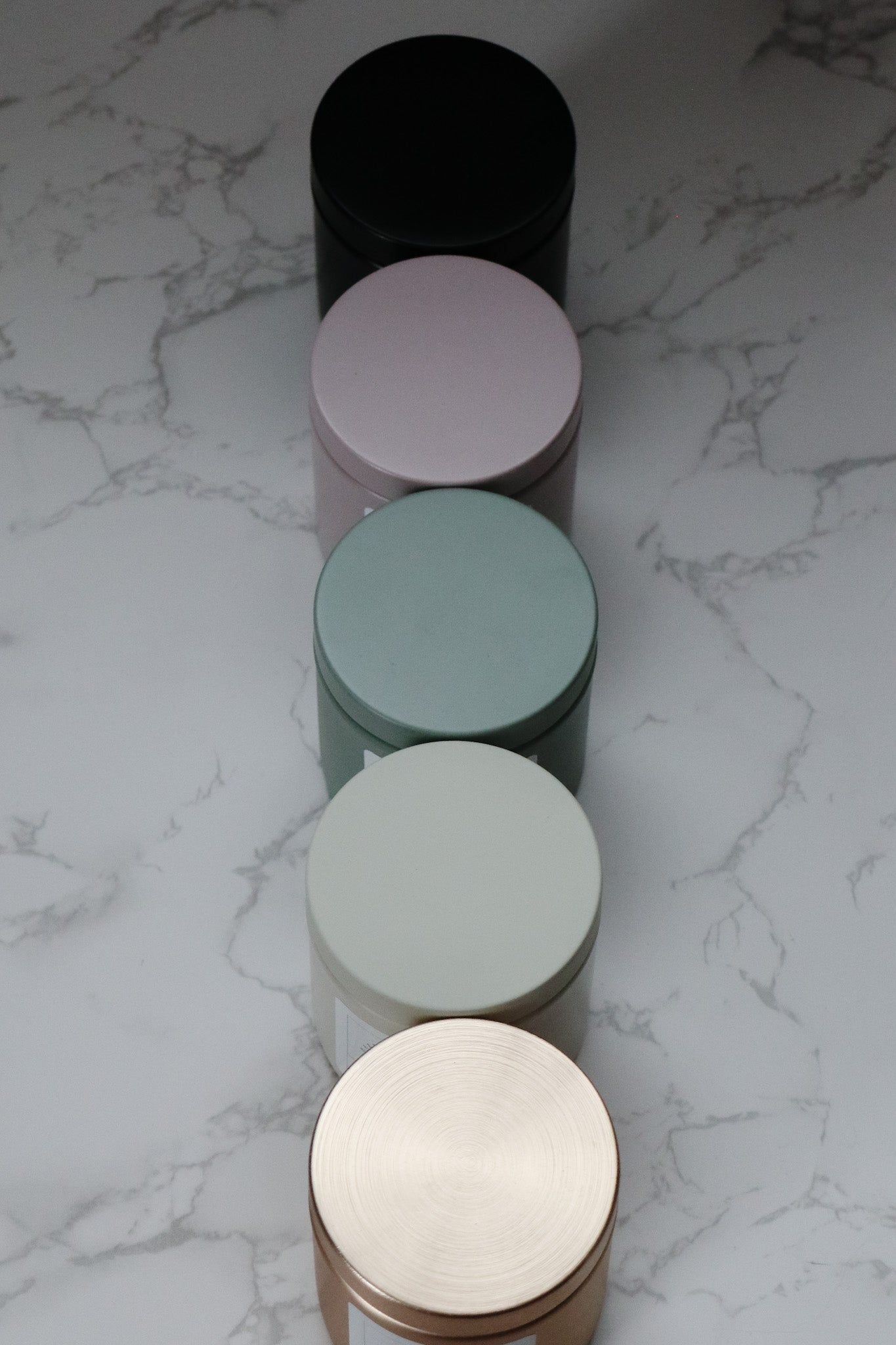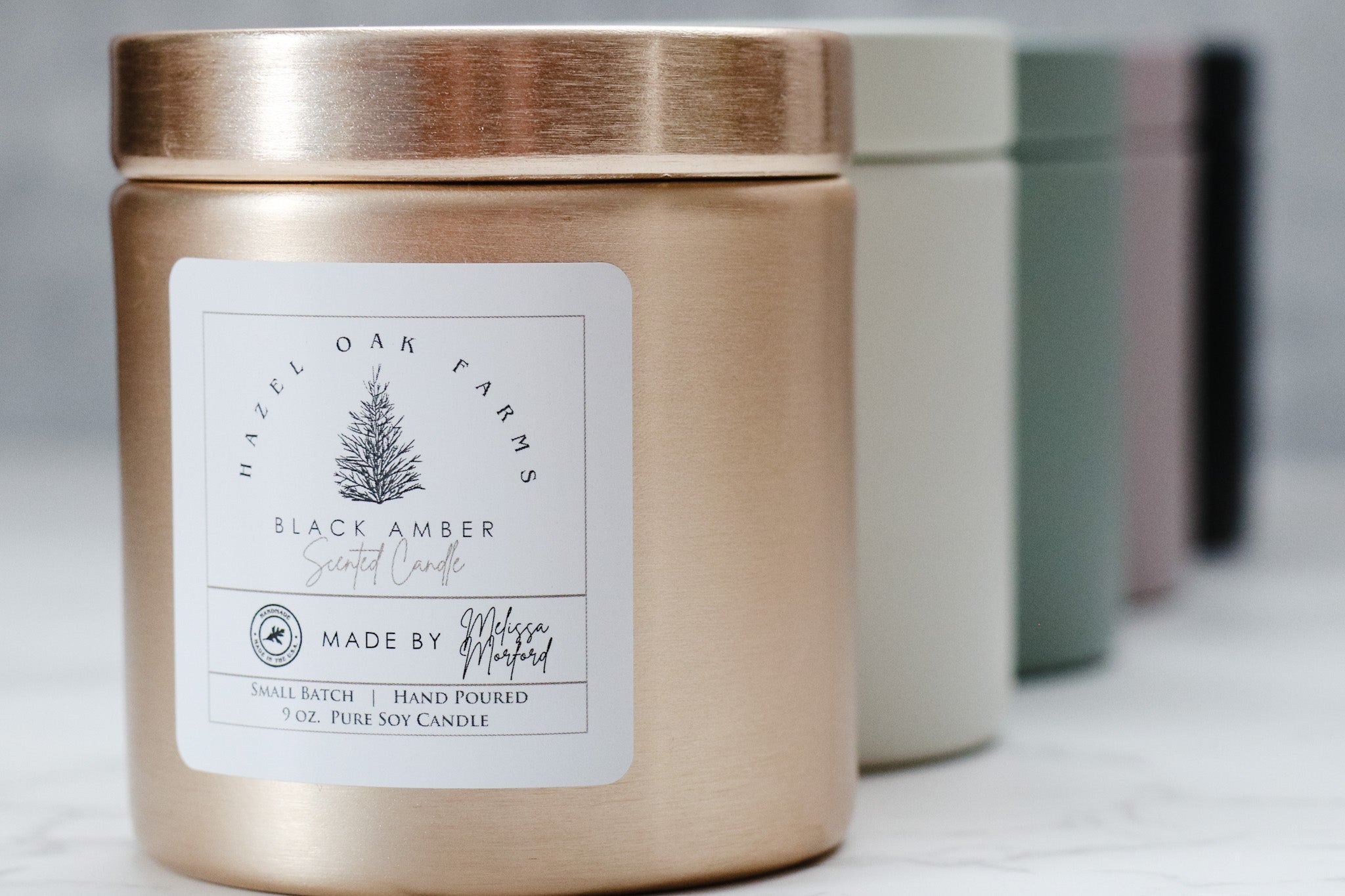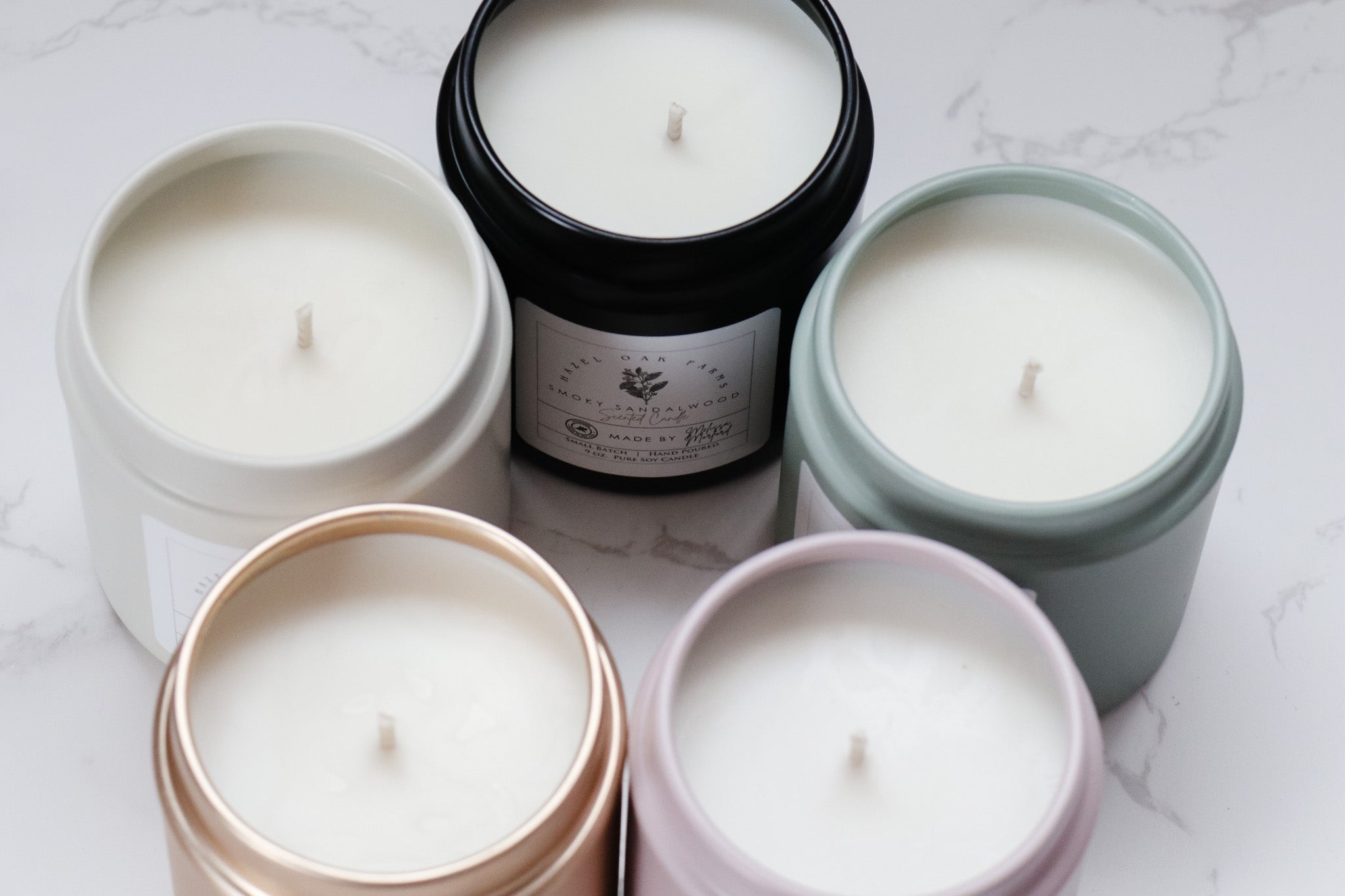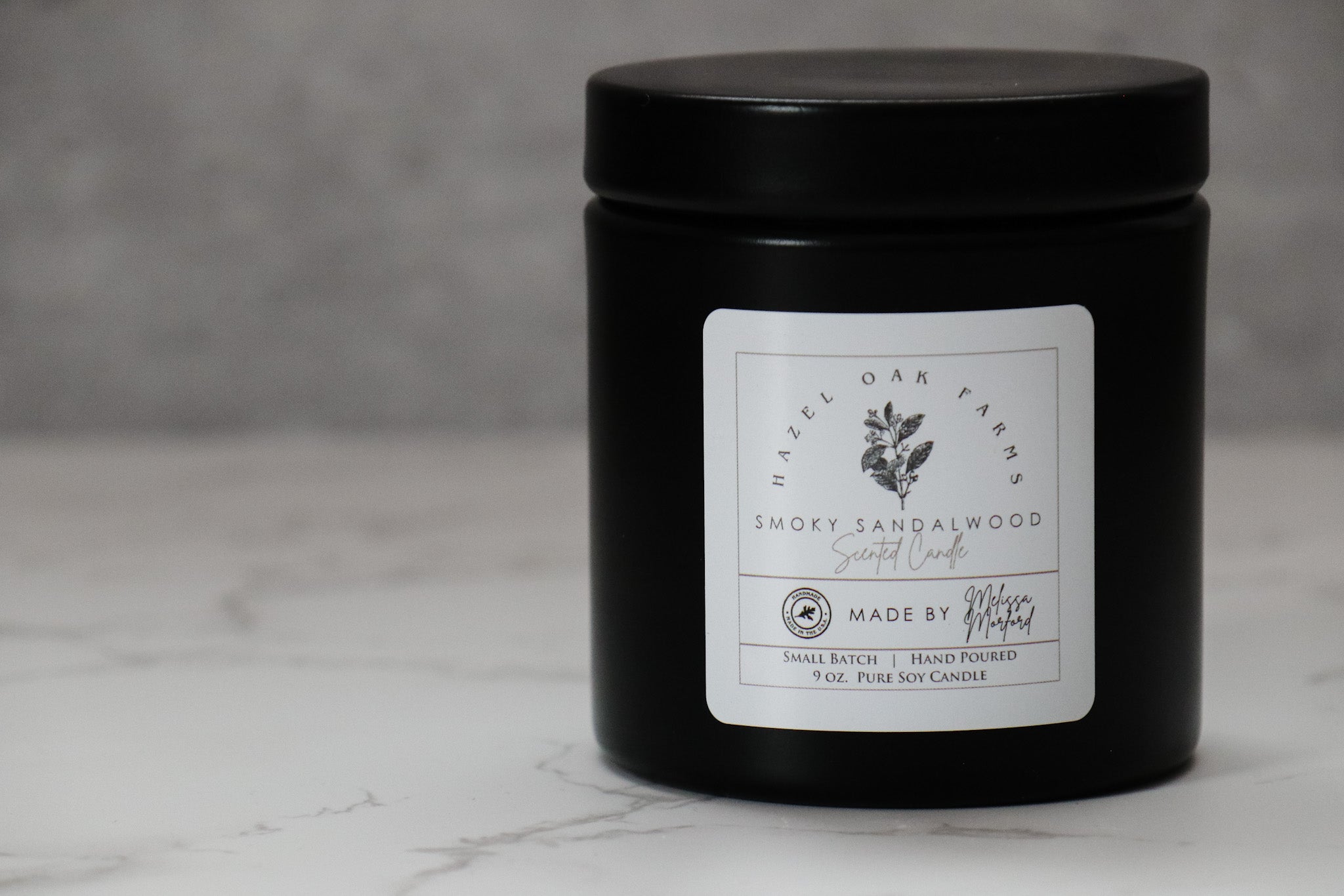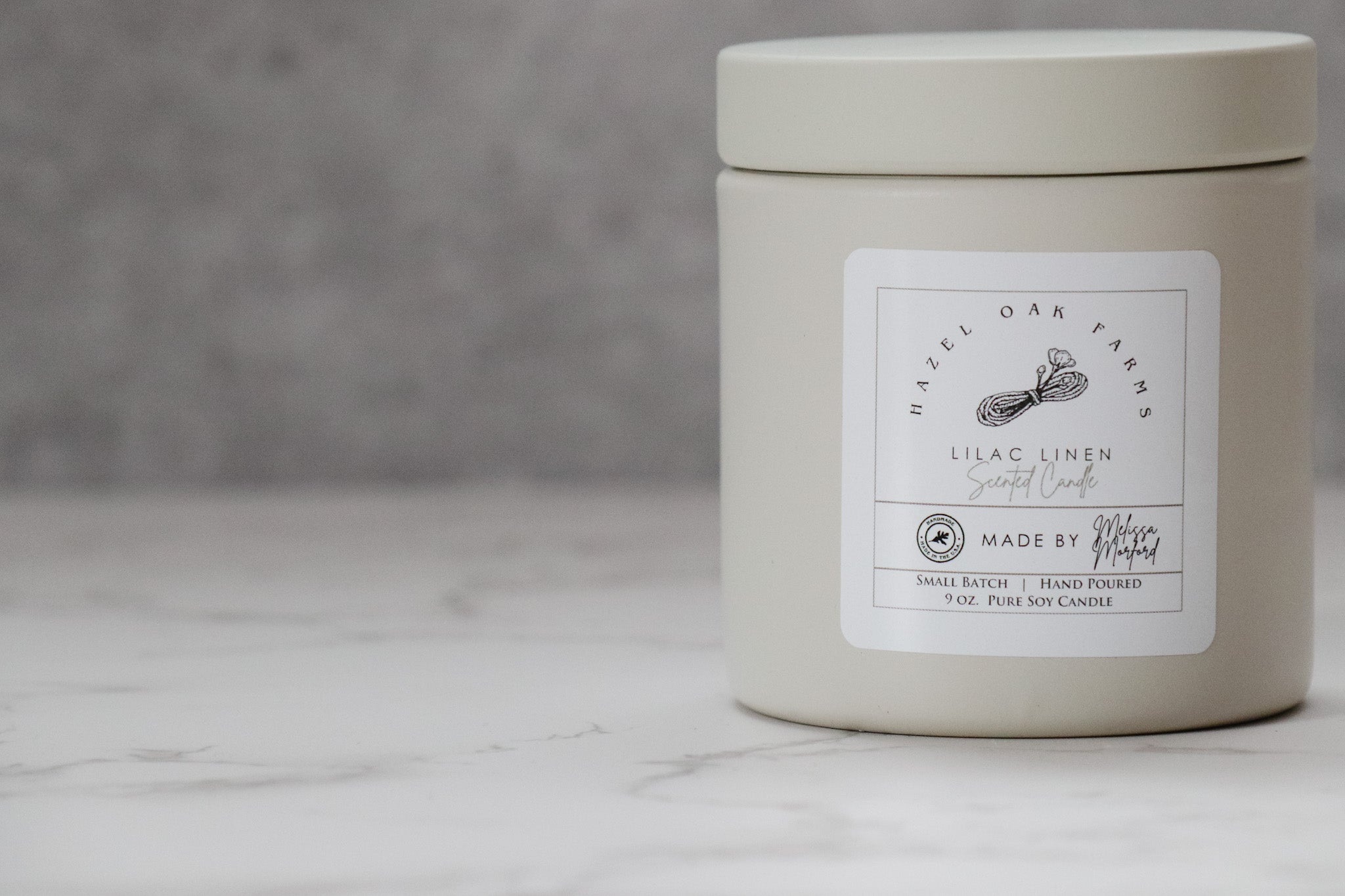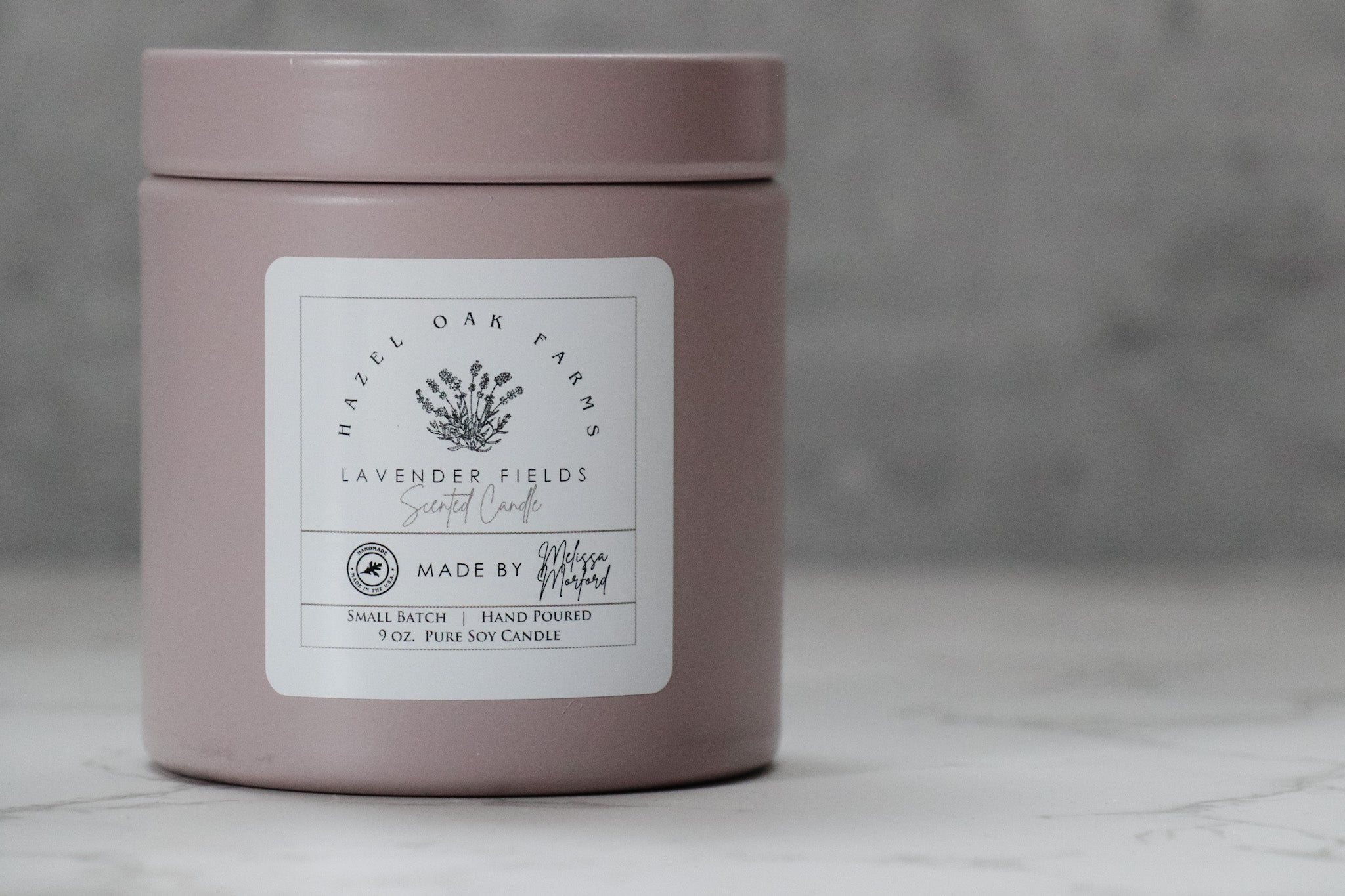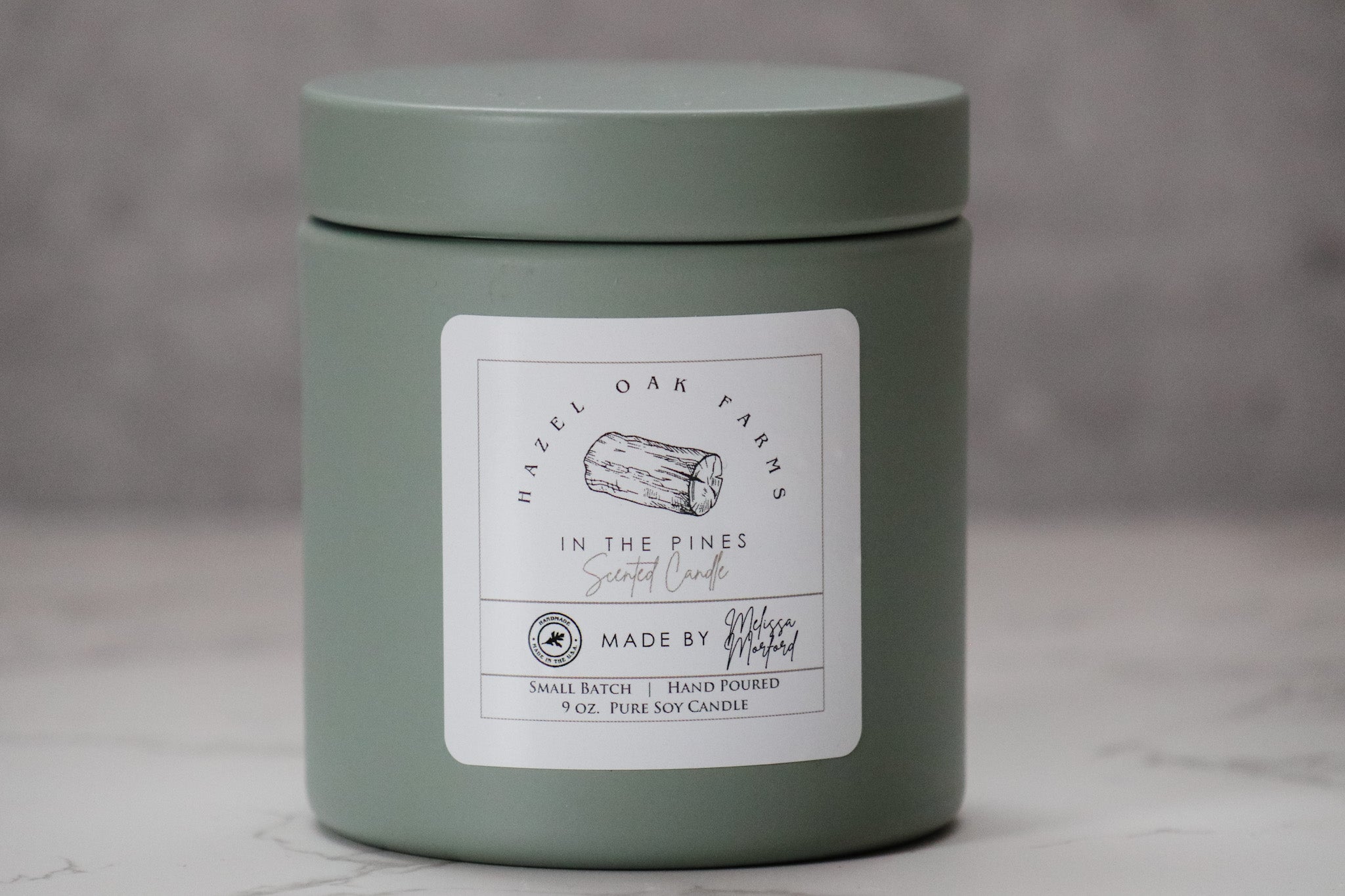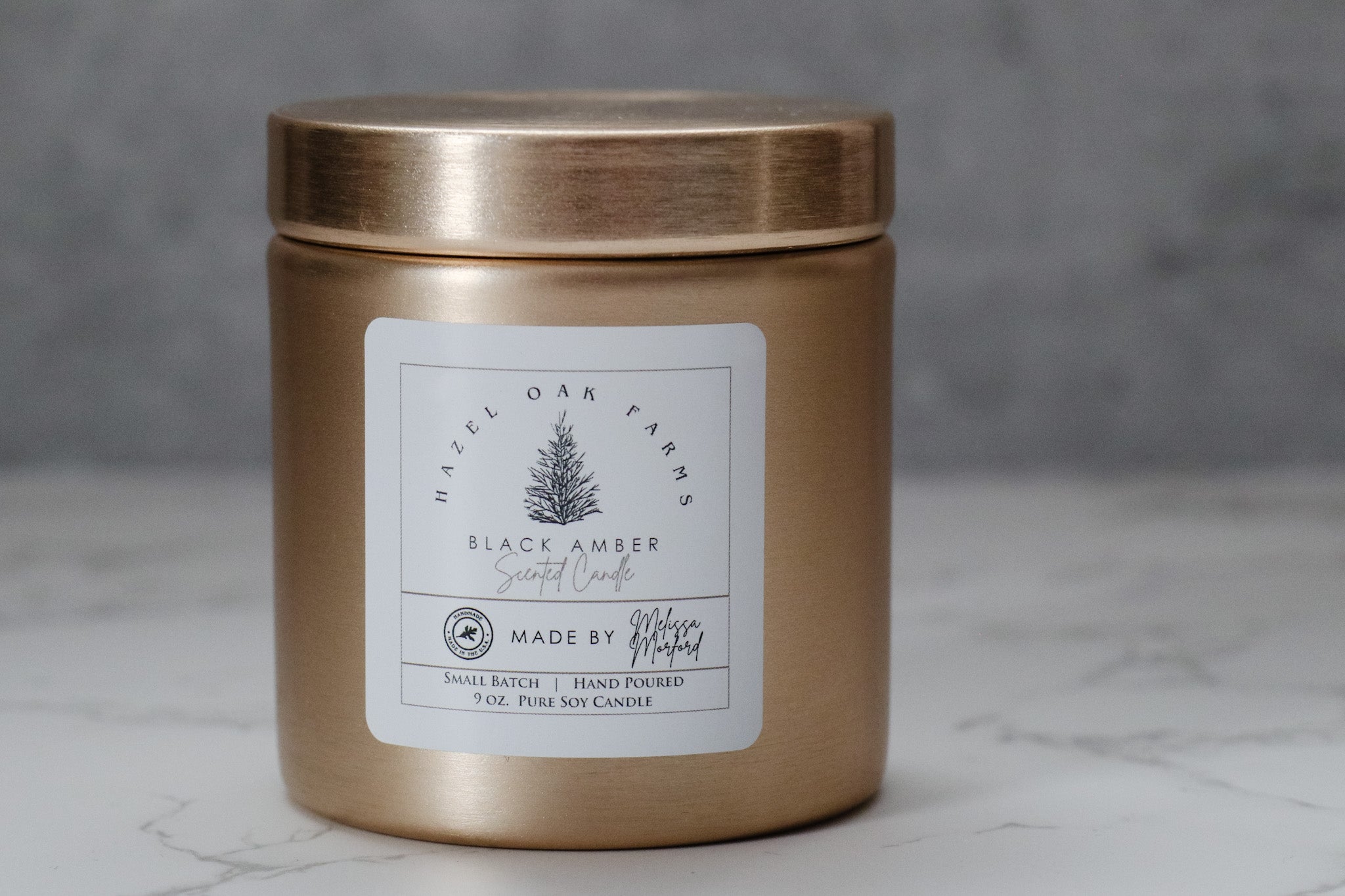 Melissa's Pure Soy Candles (in stock)
Scents
Smoky Sandalwood - Trendy and sophisticated, our smoky sandalwood candle has a clean woodiness of palo santo mixed with an earthy sandalwood scent for dark musk and woody undertones. Candle in a matte, black tin. 
Black Amber - Much like a high-end cologne, this sensual candle scent contains notes of amber, dark musk, lavender, orange sweet, patchouli, and eucalyptus. This candle is more masculine in nature. Candle in a gold tin. 
In the Pines - Reminiscent of a wintery day with snow covered pine trees, this scent is best enjoyed while snuggled up next to a fireplace on a cold winter's night. This candle scent combines pine with a hint of cedar, rosemary, clove, and eucalyptus. A winter season favorite, but may be enjoyed year-round! Candle in a matte, sage tin.
Lavender Fields - Fresh, woody notes combined with citrusy and sweet. This candle scent takes you to a peaceful, serene lavender field on a warm summer's day. This candle scent has notes of lavender, musk, grapefruit, peach, and orange. Candle in a matte, blush tin.
Lilac and Linen - Imagine yourself in a room with freshly laundered linens and a gorgeous bouquet of lilacs that have just been picked. This candle scent is a clean, floral scent perfect for spring time. 
Details
Pure soy candles produced by hand poured in small batches in Homestead, Iowa. The soy wax gives a smooth and creamy appearance with an excellent fragrance throw. Fragrance used in candles is 100% phthalate-free.
Container: Seamless aluminum tin with lid in various colors
Wax: 100% pure soy wax
Burn Time: 30+ hours
Volume: 9 oz
Size: 3" w x 3.375" h