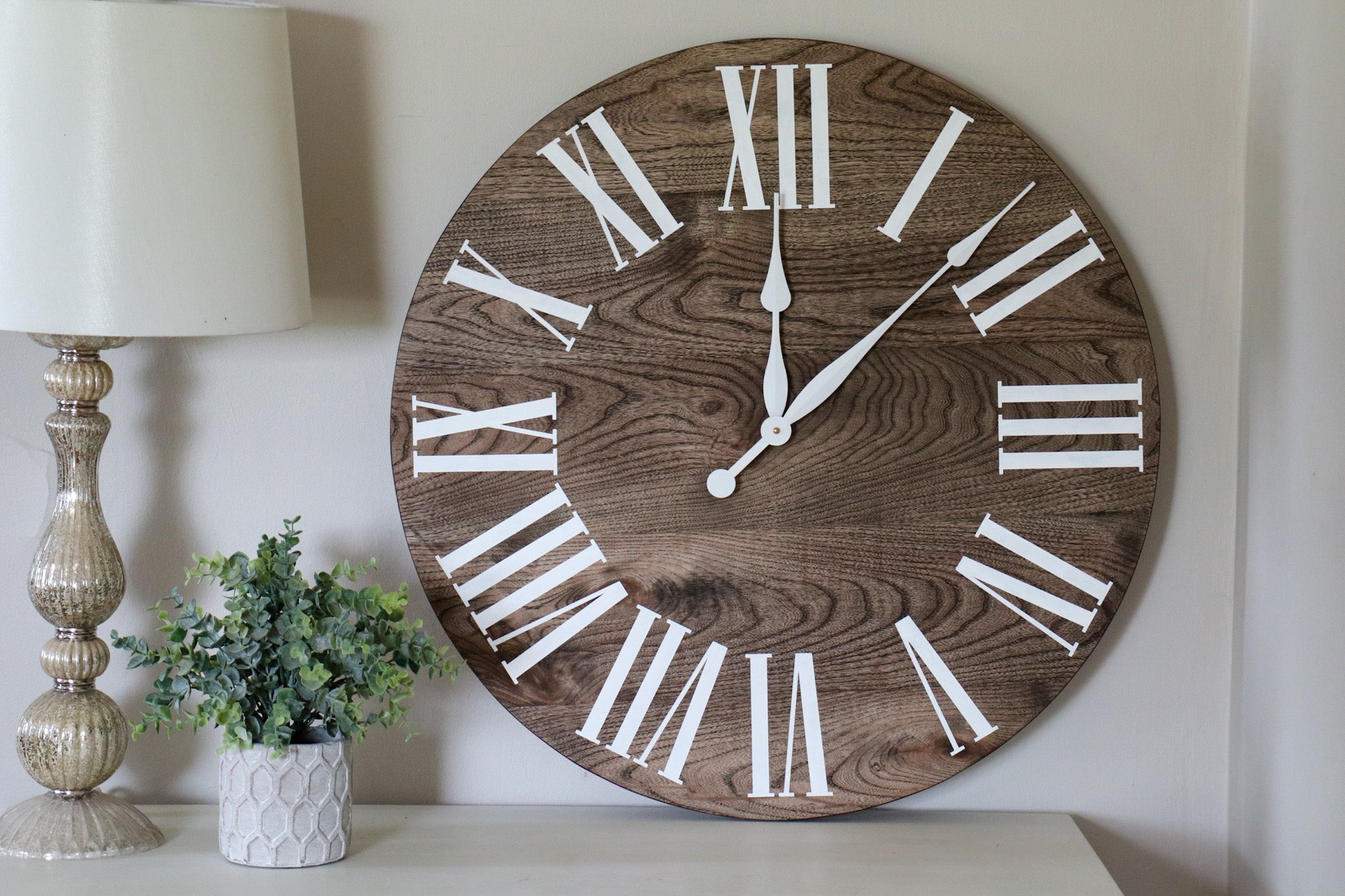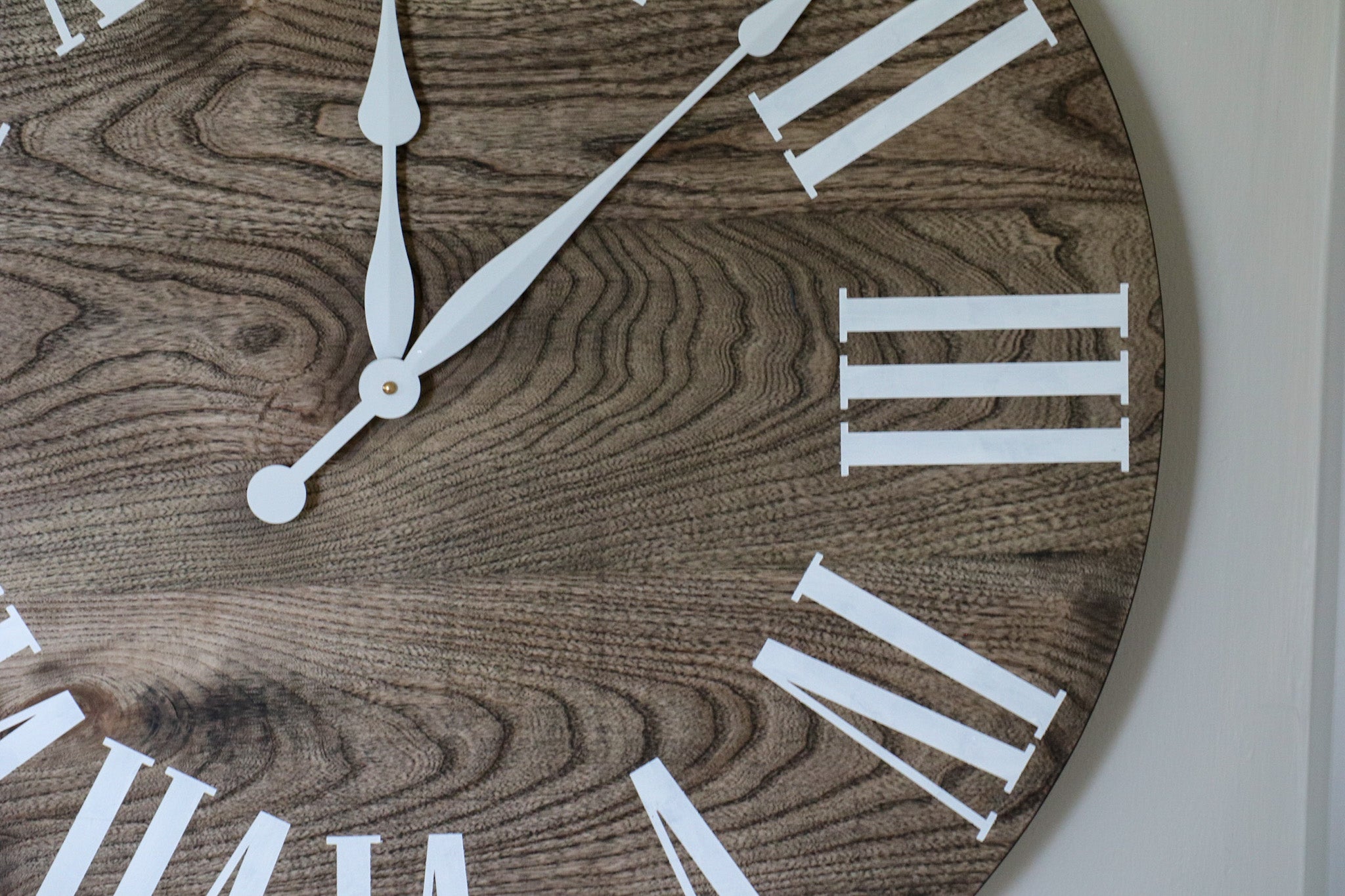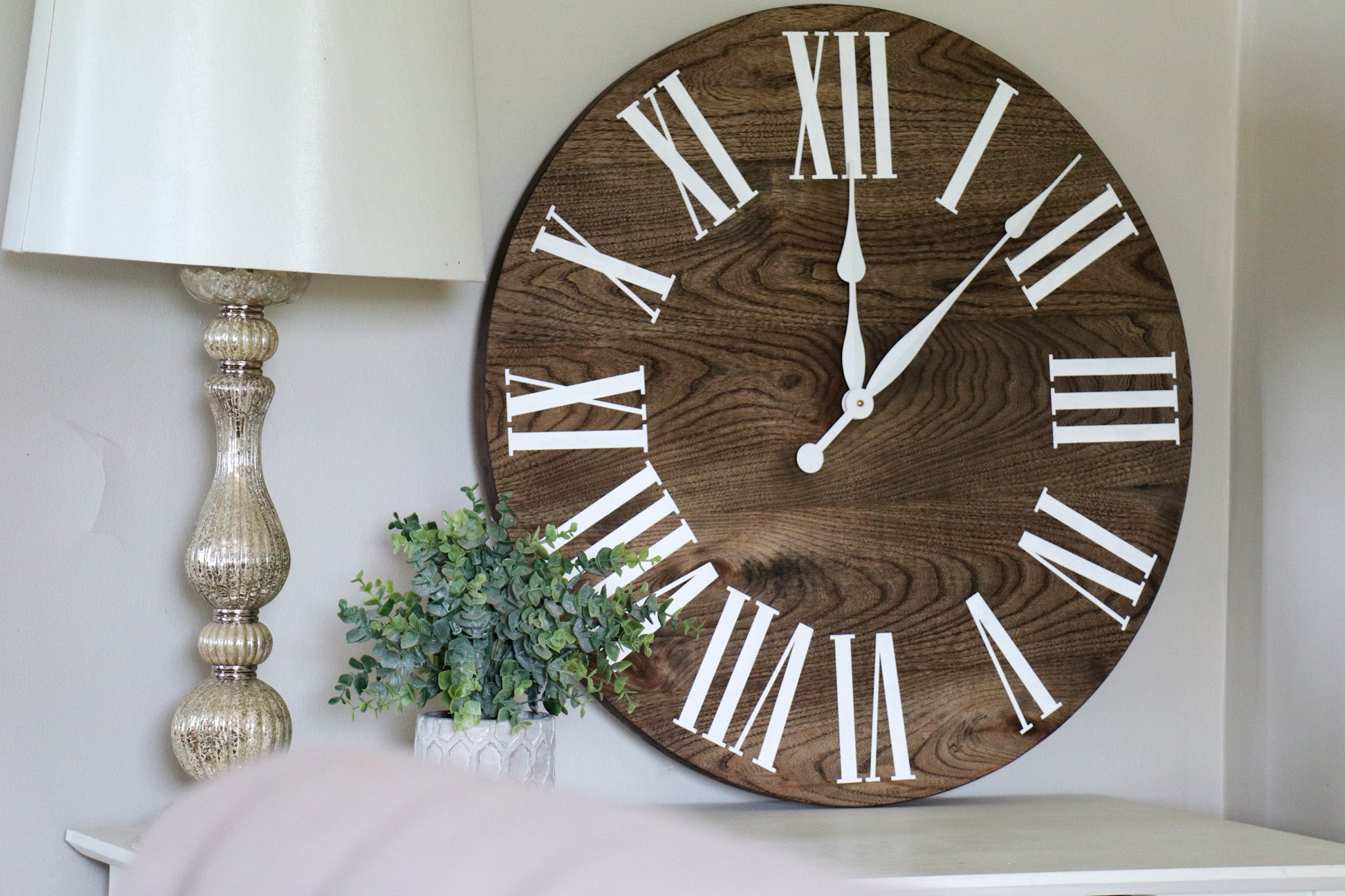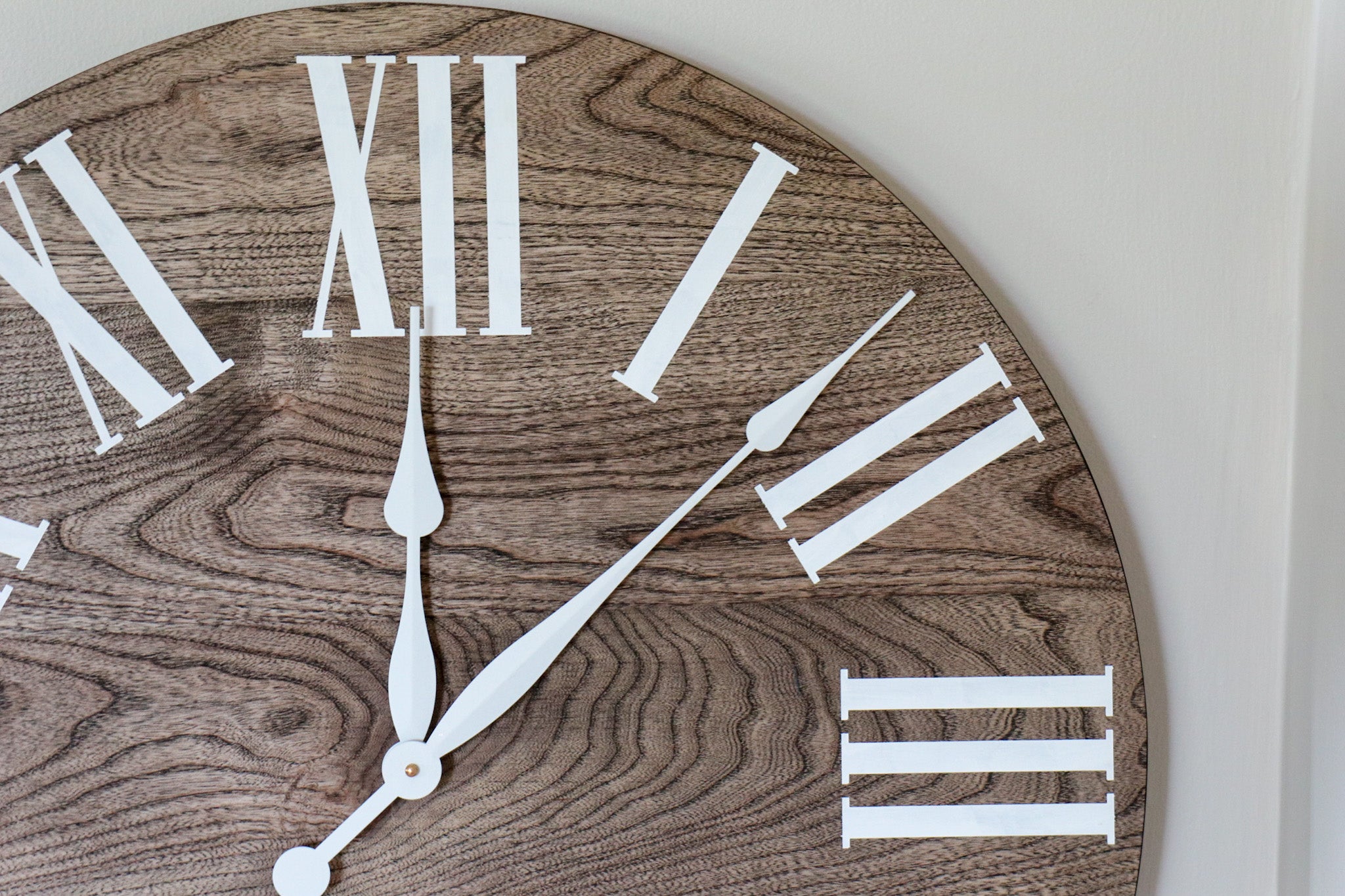 Large Grey 26" Solid Wood Hackberry Wall Clock (in stock)
This listing is for one hackberry wood wall clock, measuring 26" in diameter. It is made from a Hackberry tree, a member of the Elm family. It is one of the most popular trees in Iowa. Most of the wood used in the particular clock is heartwood hackberry. The color of hackberry ranges from creamy white (sometimes with a grayish cast) to a light yellowish tan, with no sharp contrast between heartwood and sapwood.
This oversized wall clock features flat white lettering. Black painted roman numerals were used for this clock.
This particular product is finished with a high quality, natural finish that has 0% VOCs (volatile organic compounds). It is very easy to maintain! The finish is formulated using advanced molecular bonding so that it protects wood from water, heat and daily wear & tear. It is a plant based hardwax oil wood finish with a matte appearance to help keep the natural look and feel of the wood. It is water-resistant. Please note that we can do a poly-based finish and various stain options by custom request.
Production Lead Time
This clock is in stock and ships out within 1-2 business days! Product is handmade and made in the USA.
Assembly
Some assembly required. We use high quality clock motors (high-torque movements). These clock motors run on 1, AA battery - not included.