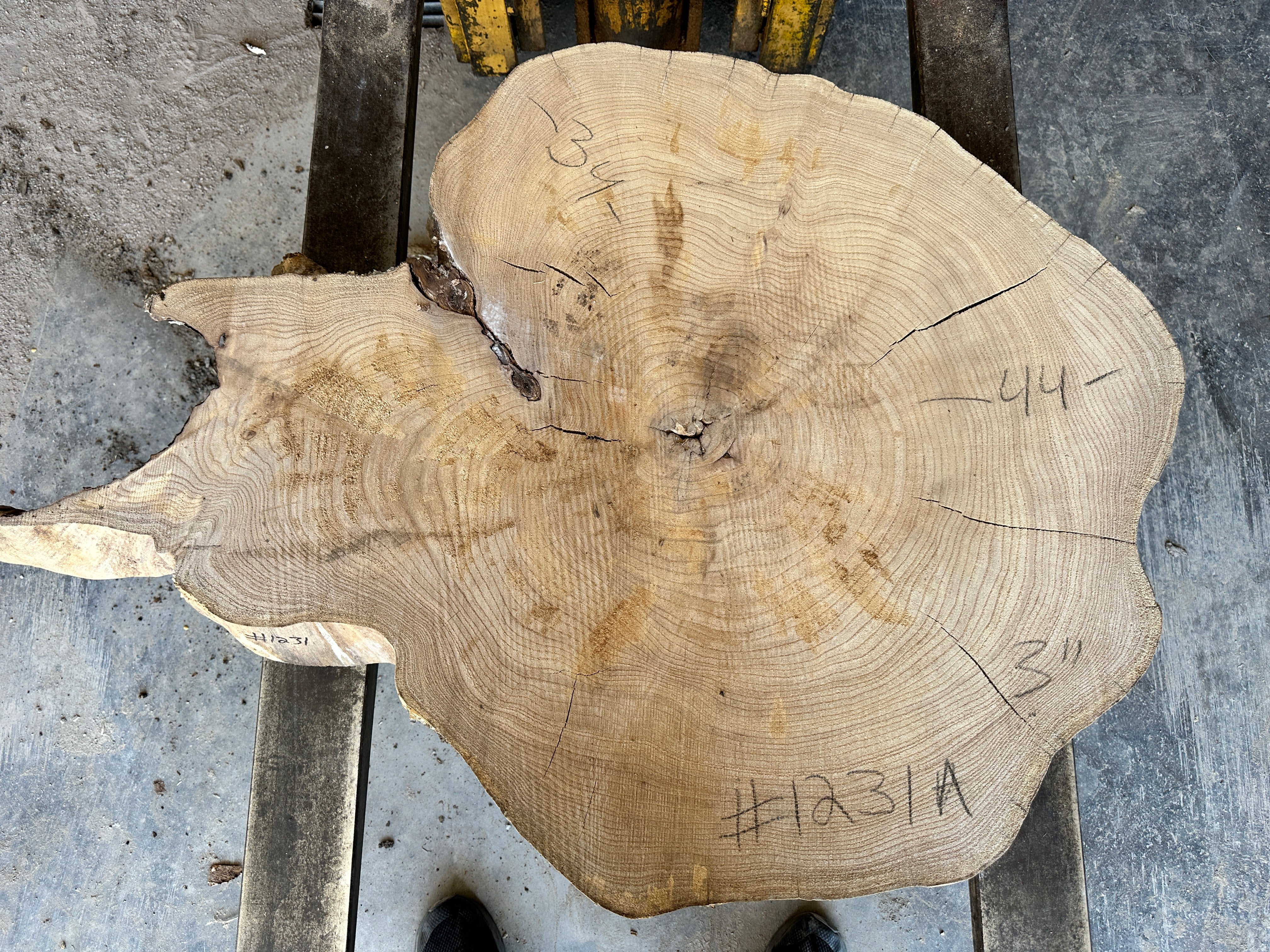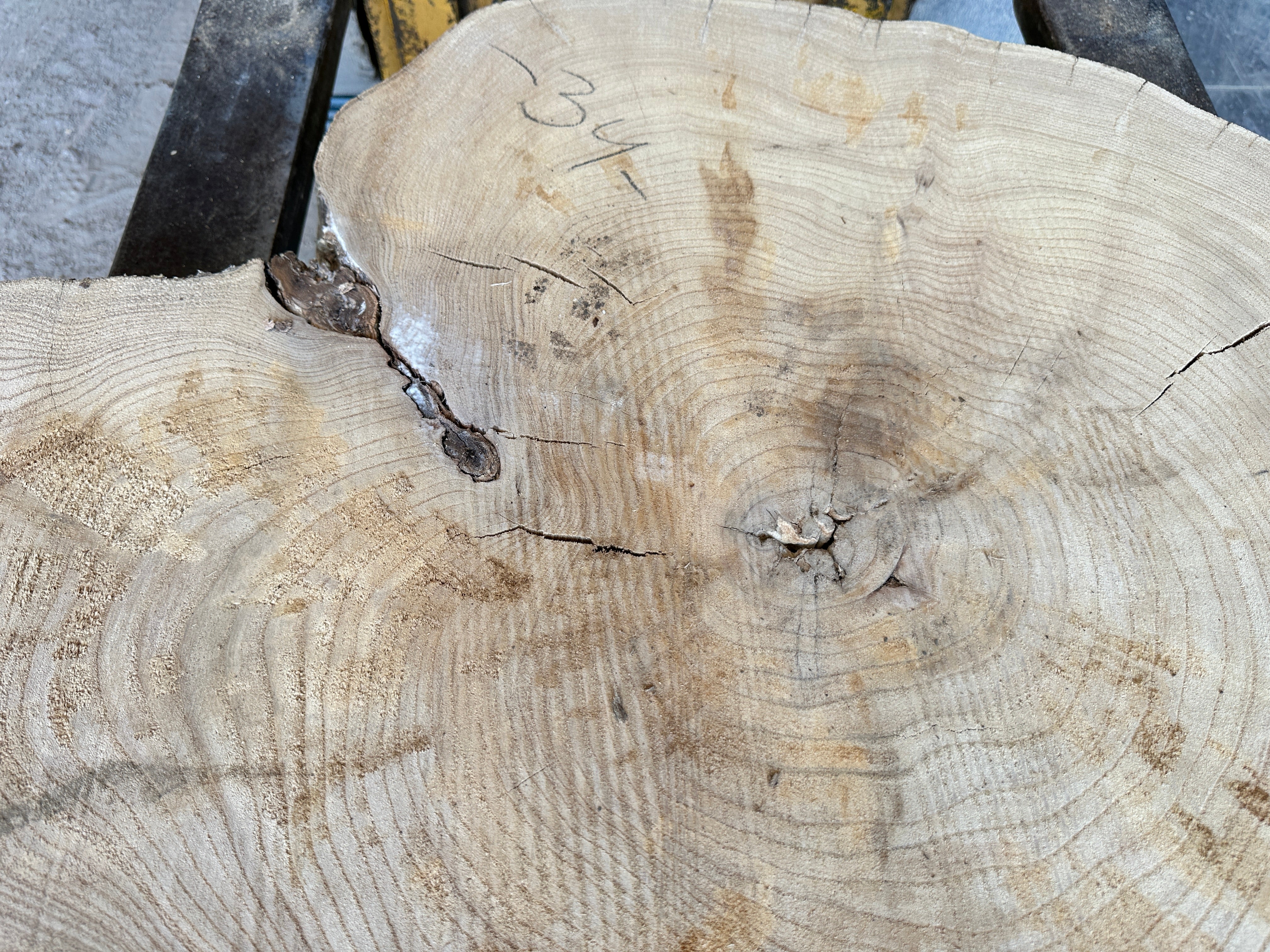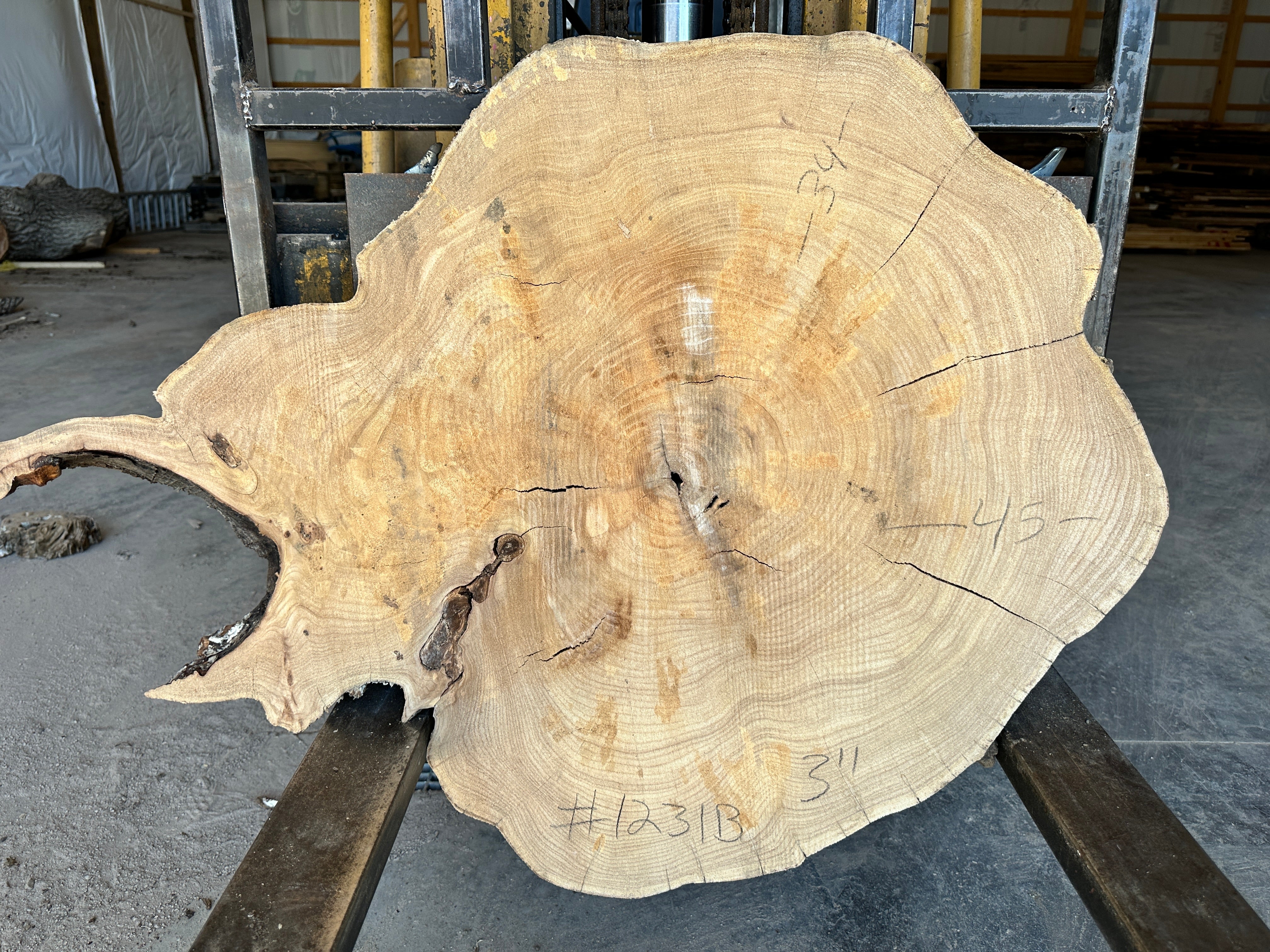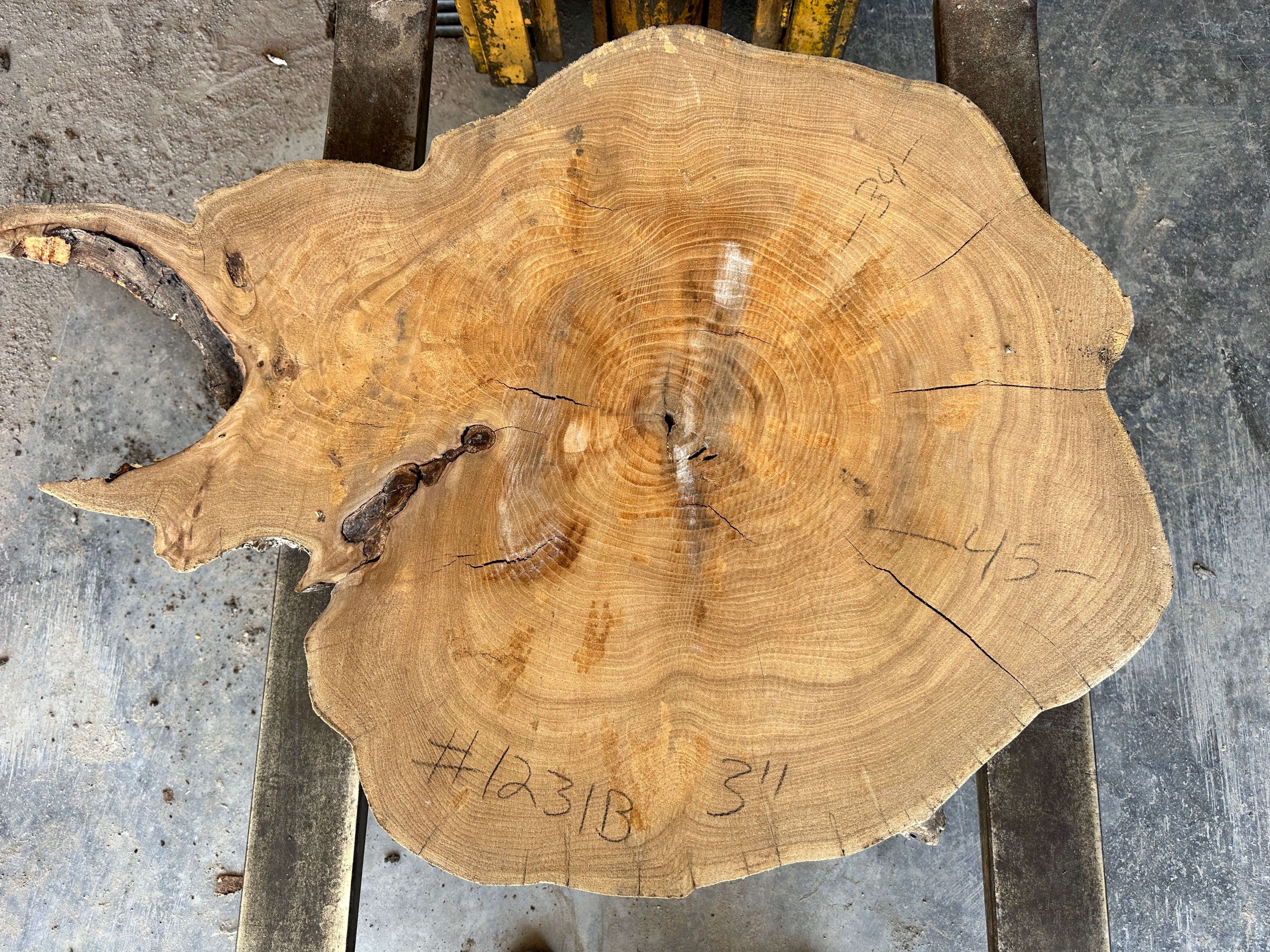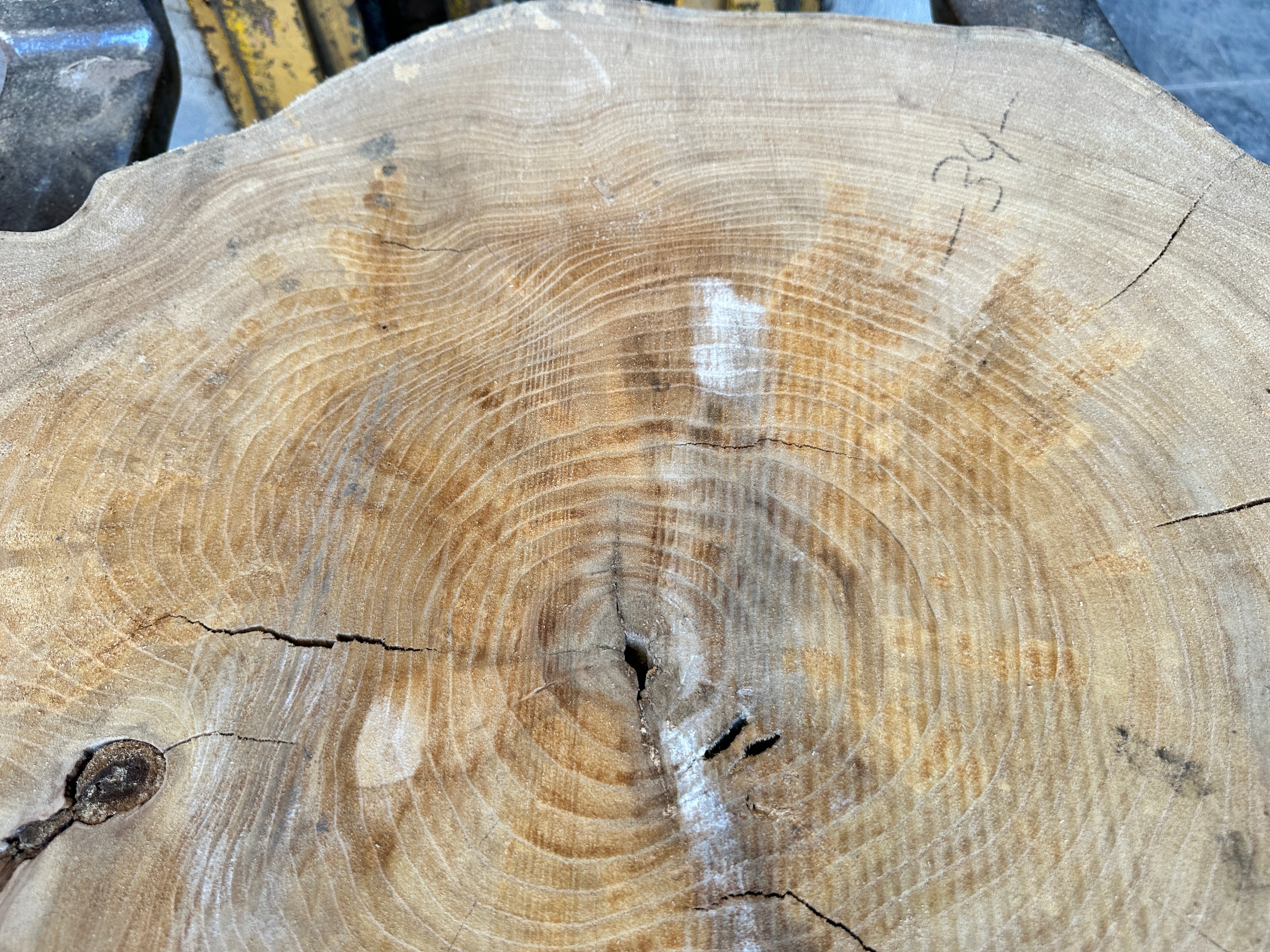 Elm cookie live-edge slab #1231
Slab Number: 1231
Species: Elm, Siberian
Dimensions (LxWxH): 44"Long x 34" Wide x 3"Thick
Additional Info:
Defects:  Mostly Flat
Rough Sawn

 For sale is one Elm cookie slab.  It is mostly flat, but planing or sanding would help.  This slab has been cross-cut on a big Siberian elm log that was sustainably salvaged.
We offer wide-belt sanding/flattening for an additional $75 per side.  

All of our lumber is sustainably salvaged.  We air-dry and kiln dry the lumber down to a stable moisture percentage (6-9%). Free shipping to lower 48 states. Shipped on a pallet via ltl.   Larger slabs or pallets of lumber will usually take 2-3 weeks.
Flattening, finishing, and lift gate services available for an extra cost; please contact directly to arrange. Contact us if you have any questions at 319-559-0031 or hazeloakfarms@gmail.com.
Sawmill, mill, lumber, live edge slabs, mantles, floating shelves, wood, logs, log buyer