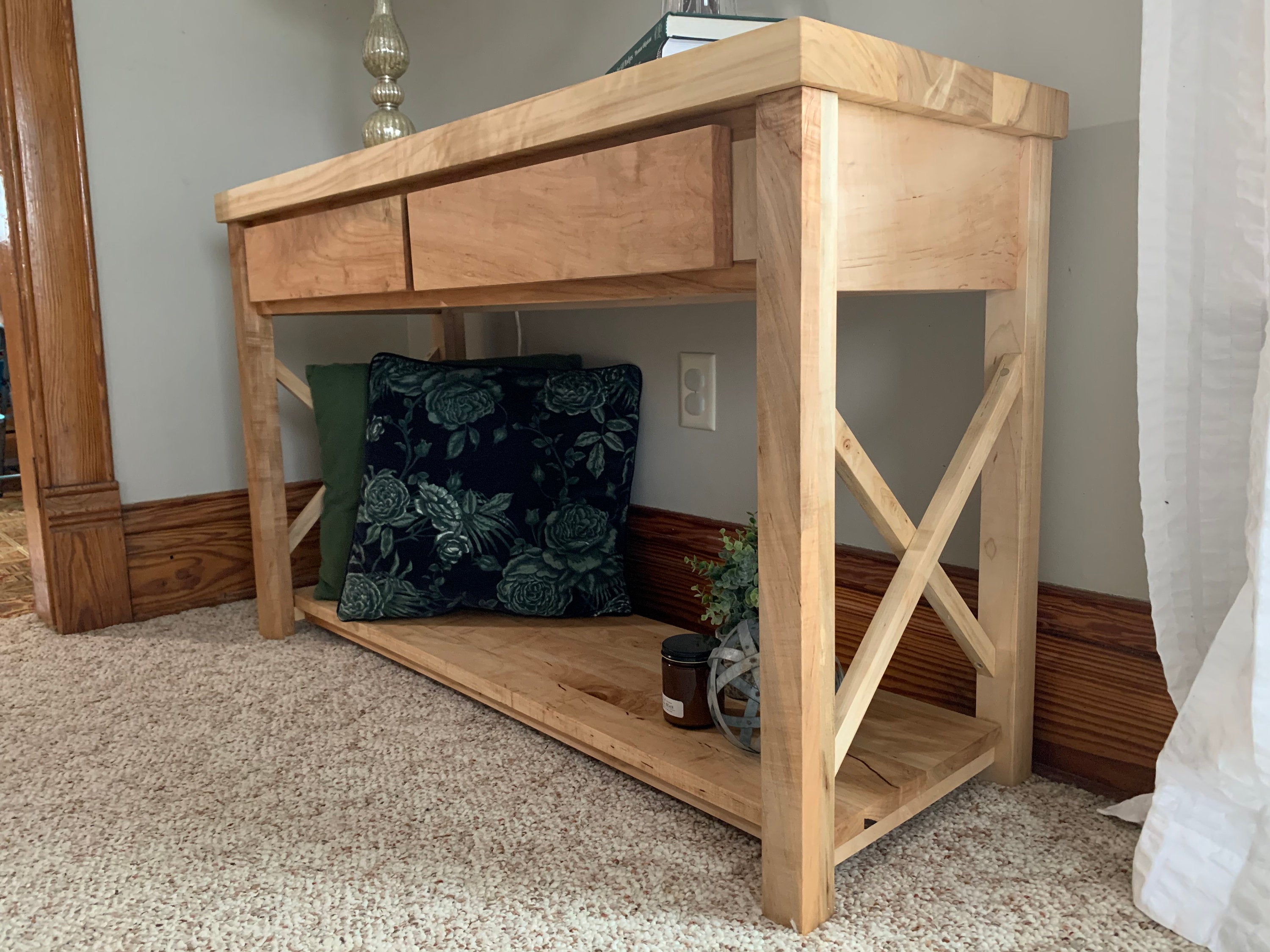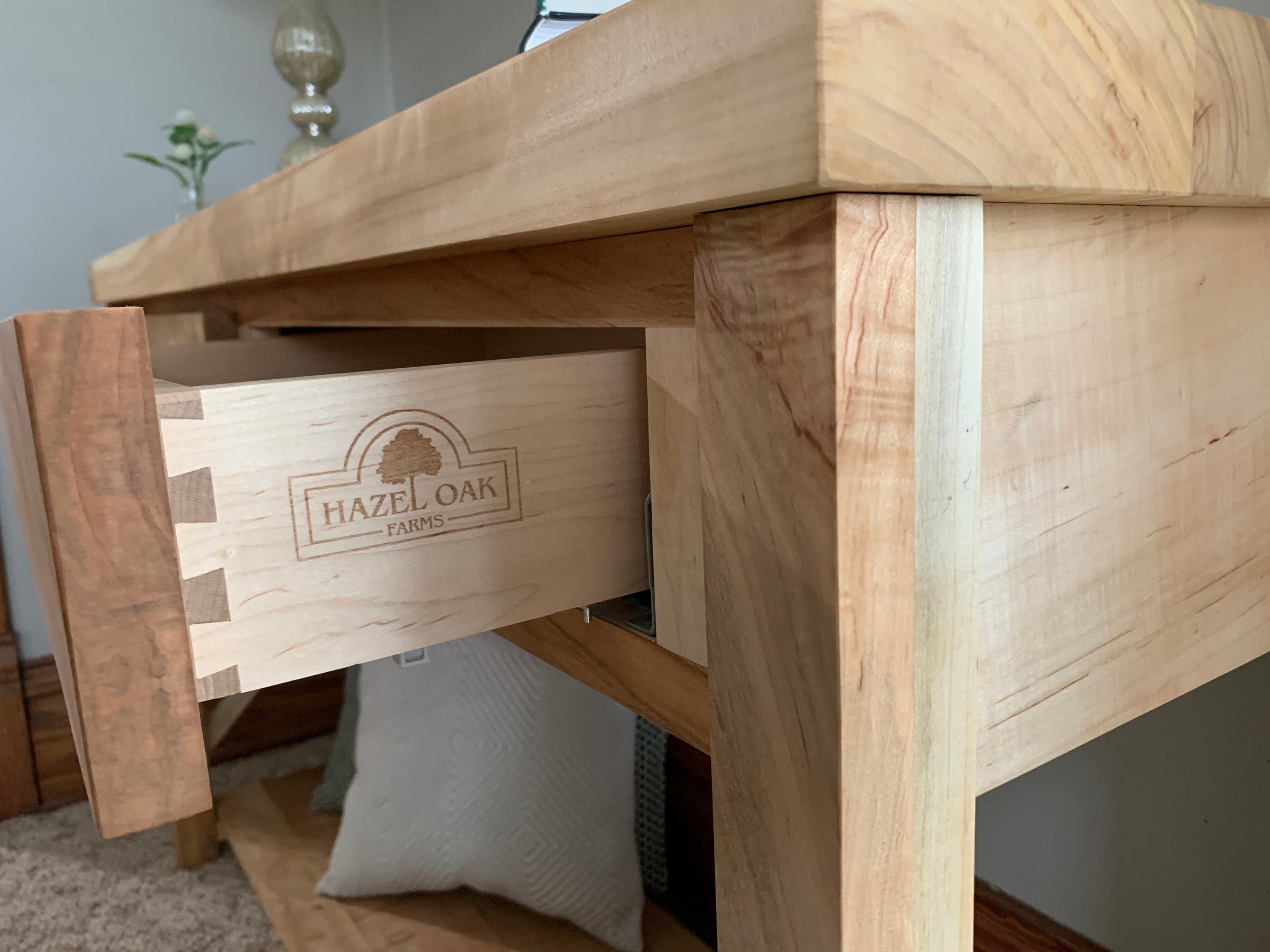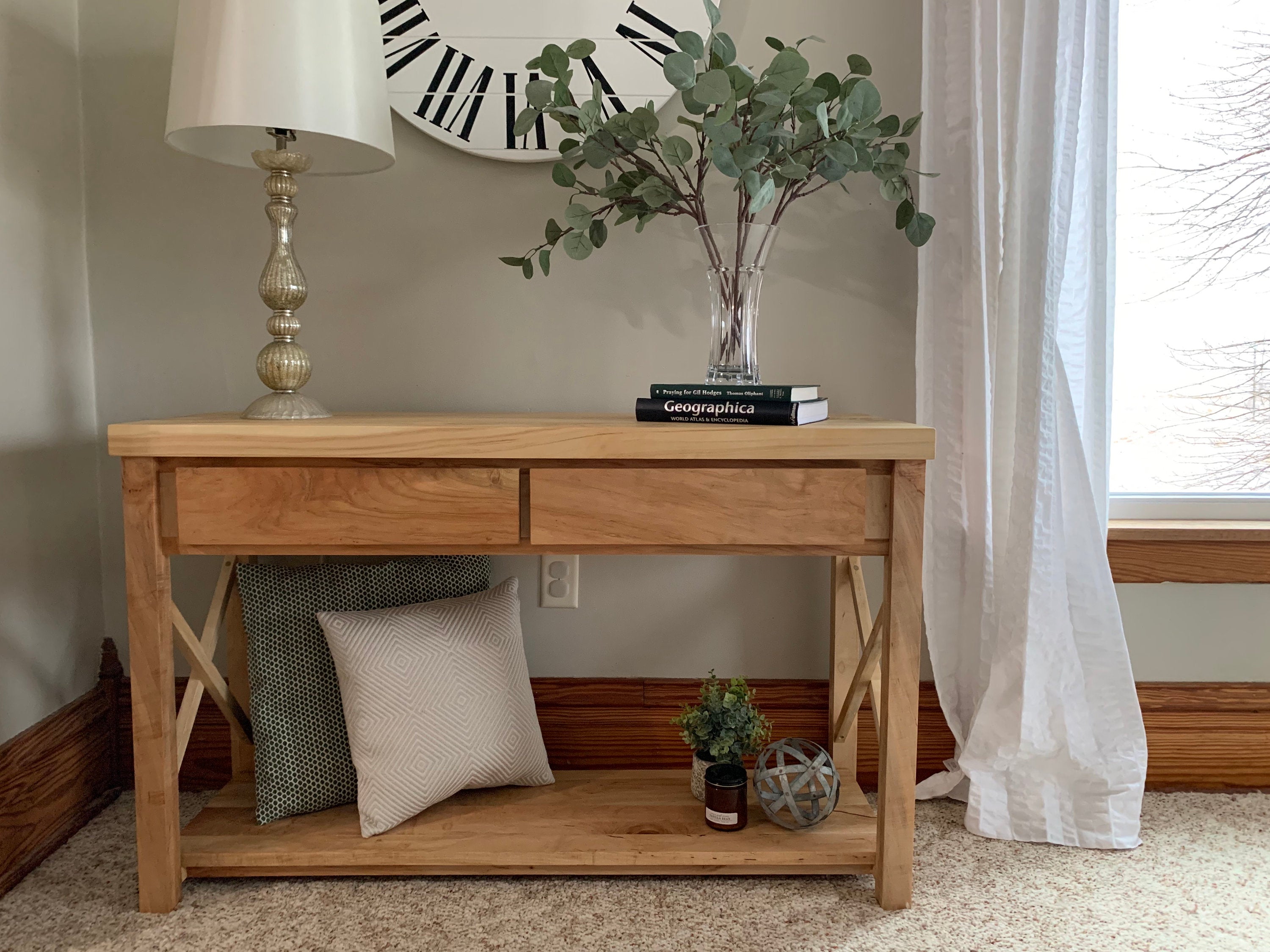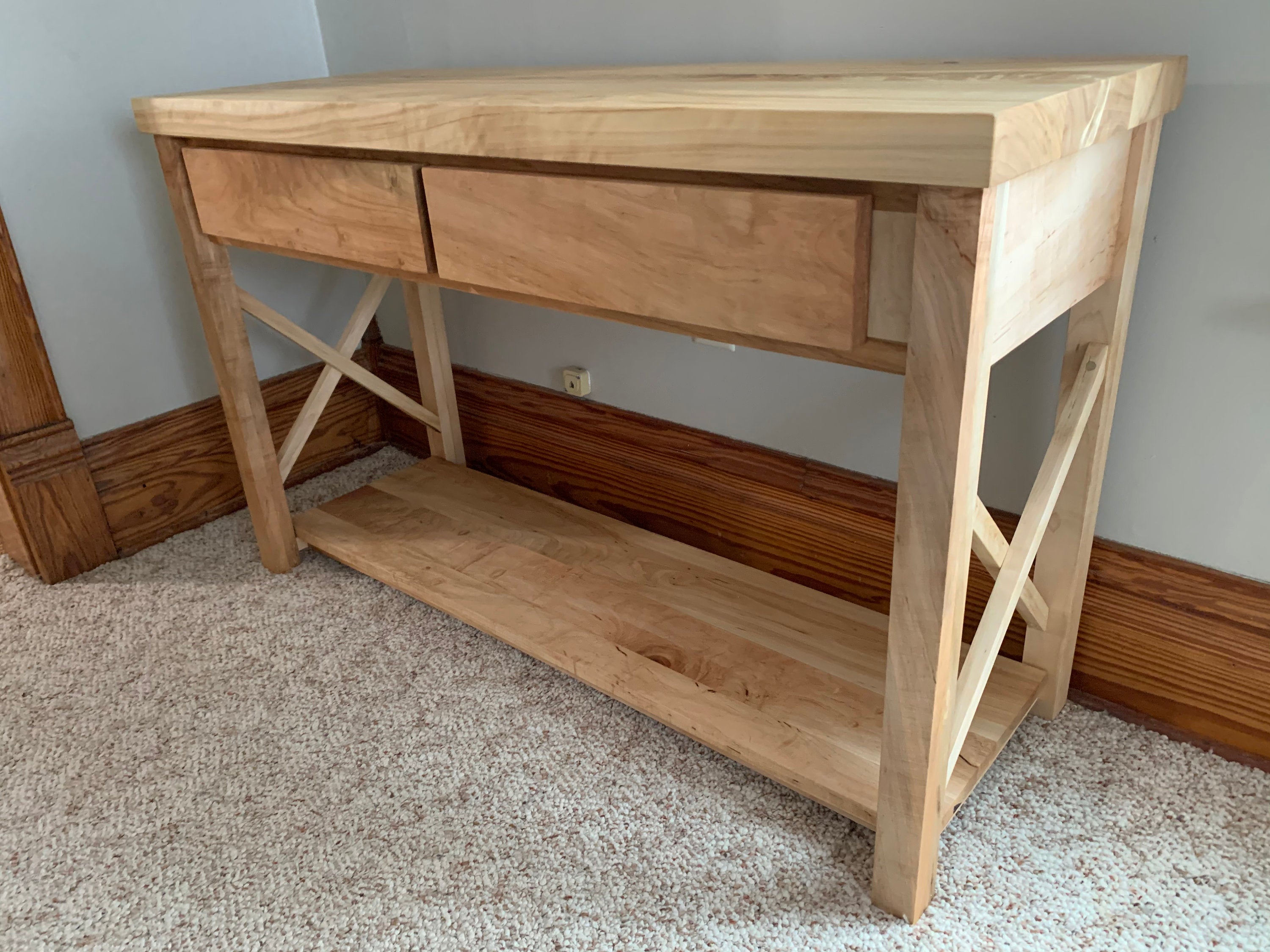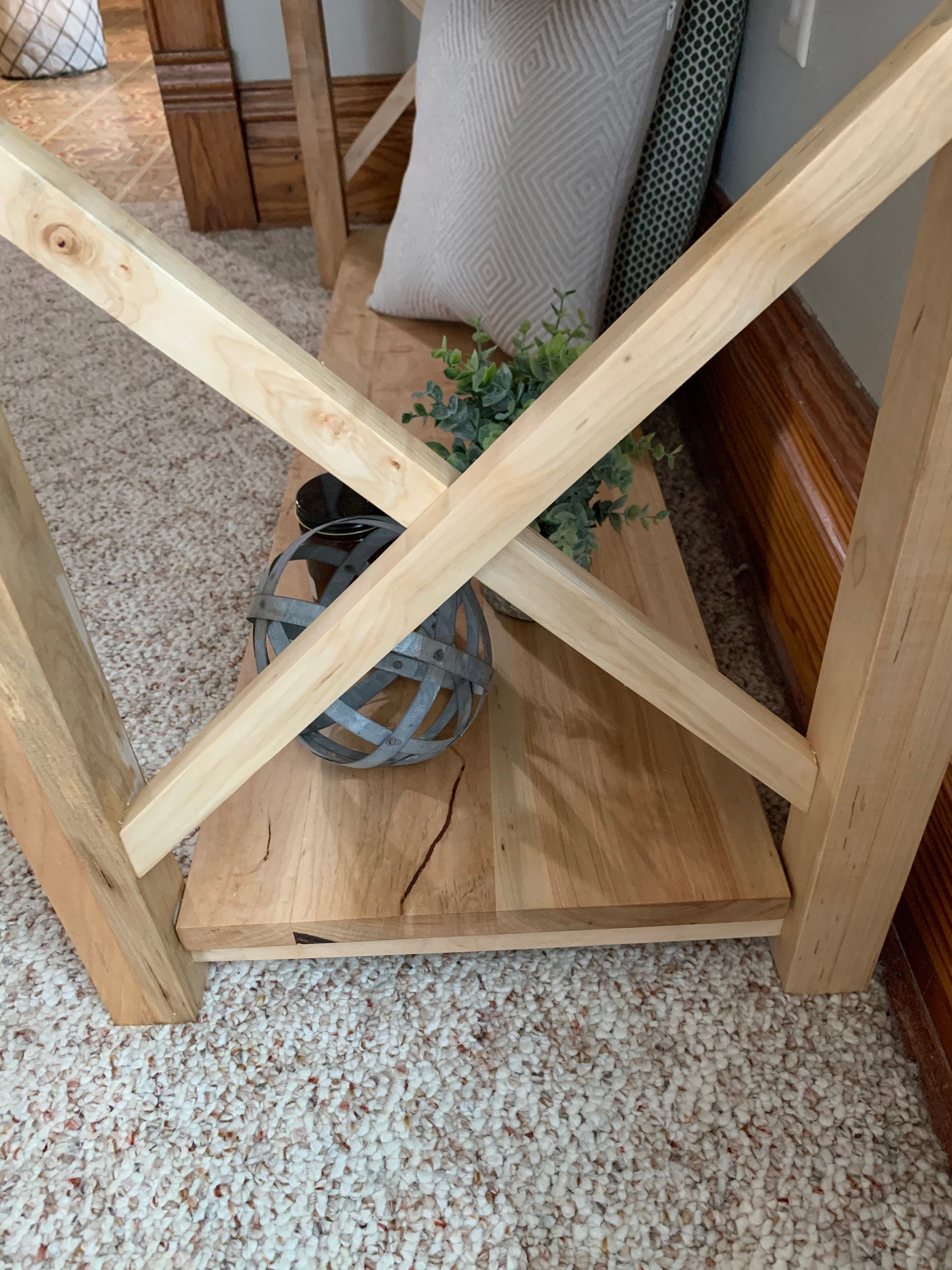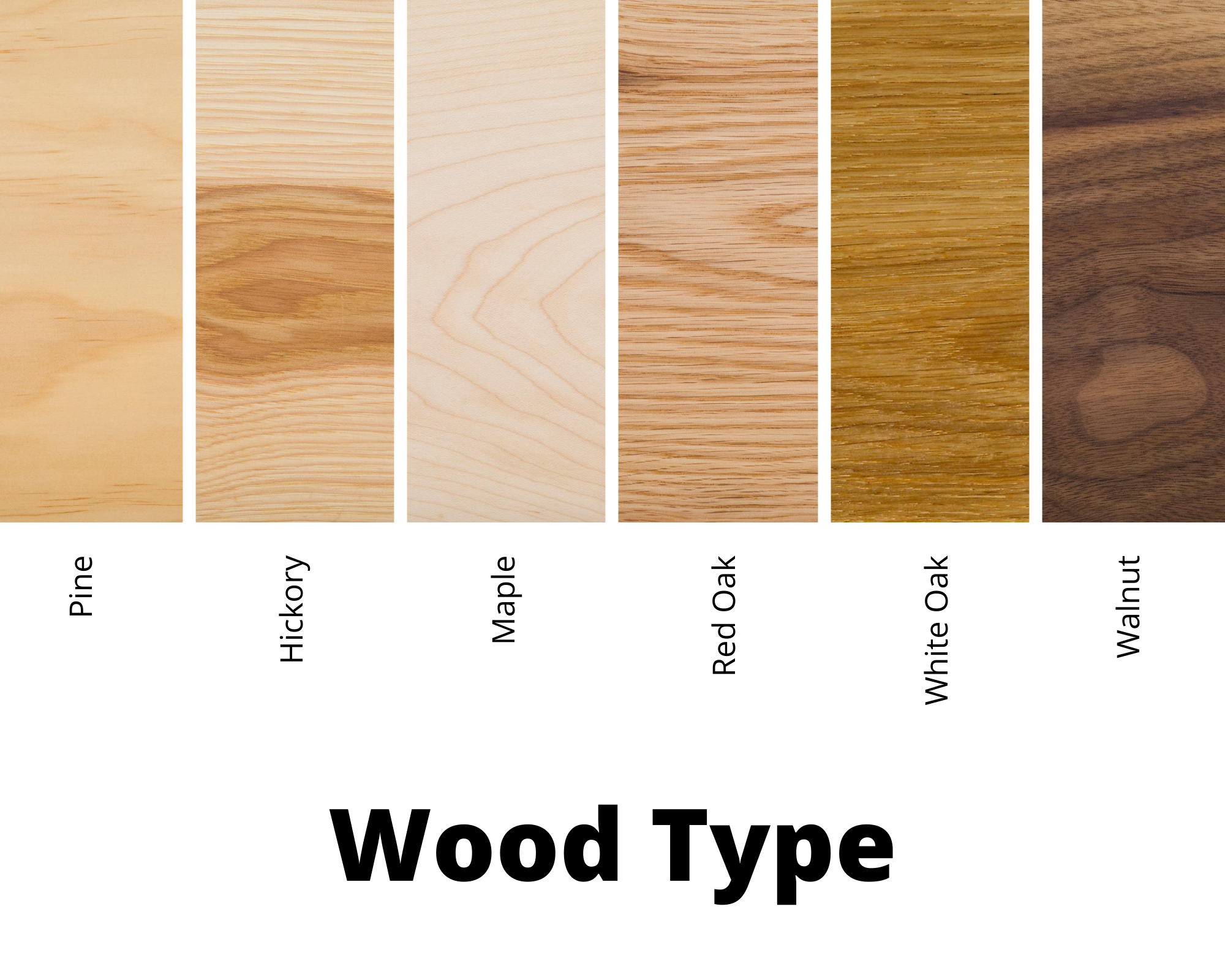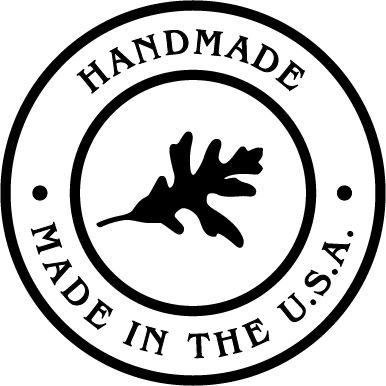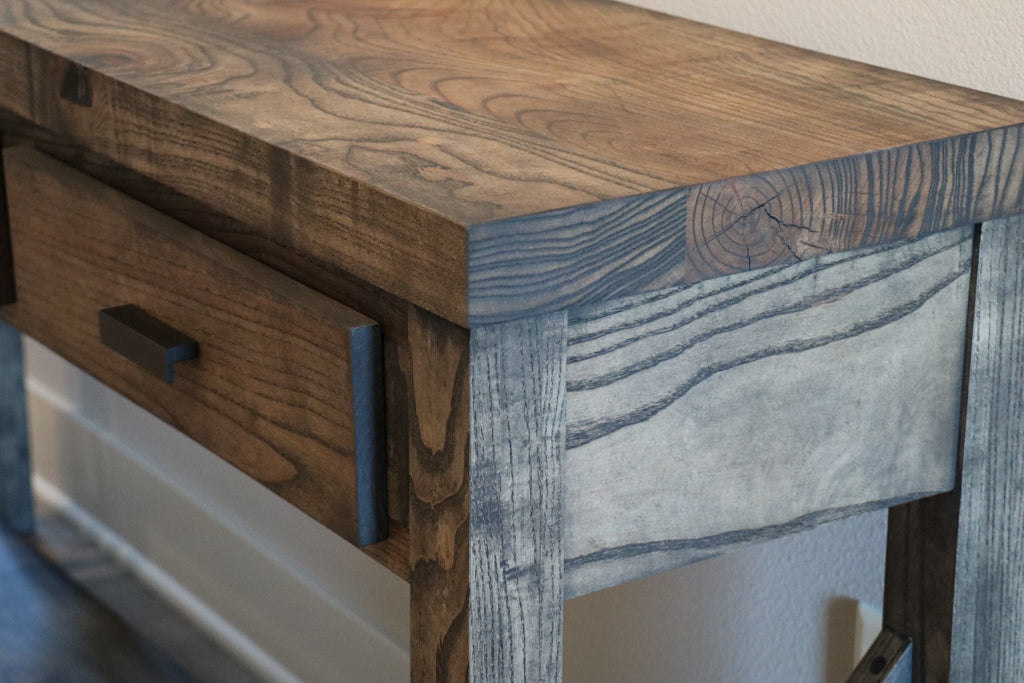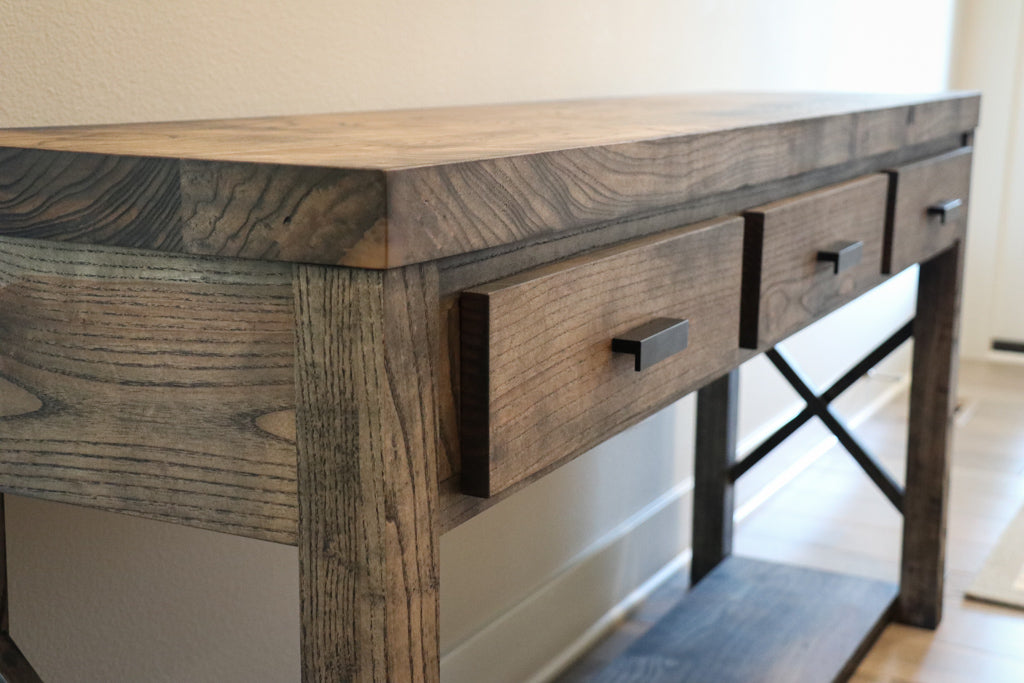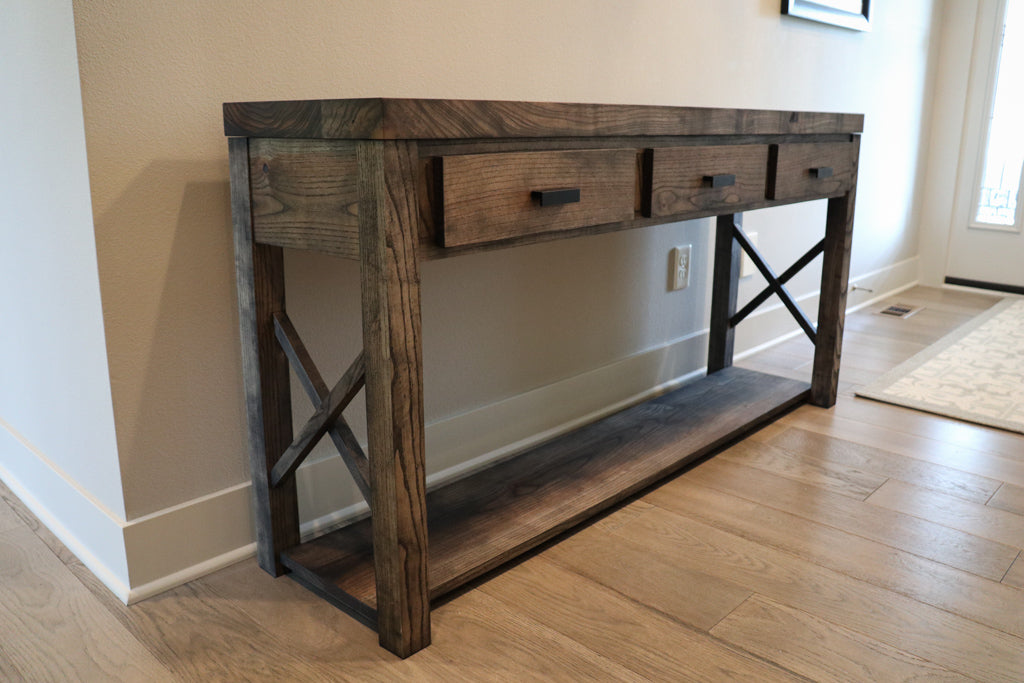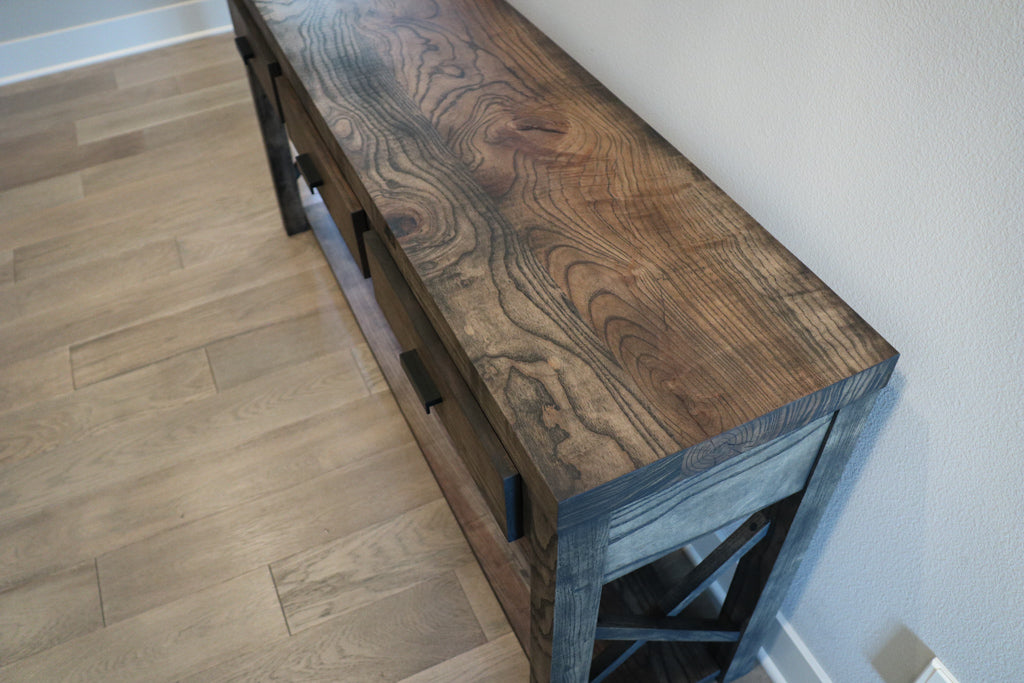 Farmhouse Modern Style Maple Console Entry Table
This listing is for a handmade, custom console table. This beautiful table is handmade and made in the USA.
This design features:
- Solid hardwood construction
- Dovetail drawer boxes (made from maple, white oak, or walnut)
- Soft-close drawer slides
- Handles can be added, the table in picture does not have any
- Option for a 2" thick slab top (pictured). Standard is 1" thick top
- Laminated solid-wood legs
- No plywood used in frame/table construction
- X-sides are standard, but can be removed from design, if desired. 
This particular product is finished with a high quality, natural finish that has 0% VOCs (volatile organic compounds). It is very easy to maintain! The finish is formulated using advanced molecular bonding so that it protects wood from water, heat and daily wear & tear. It is a plant based hardwax oil wood finish with a matte appearance to help keep the natural look and feel of the wood. It is water-resistant. Please note that we can do a poly-based finish and various stain options by custom request.
Production Lead Time
This product is made to order and ships in approximately 8-12 weeks.
Dimensions
48" L x 30" T x 17.5" D
Wood Options
- Soft maple (pictured)
- Hackberry
- Quartersawn white oak
- Red Oak
- Ash (Pictured, with charcoal stain)
- Walnut (rustic) - has some filled knots and sapwood throughout
- Walnut (clear) - has minimal sapwood, and less knots
- can also have painted base, upon request
Customizations
Do you have any specific customizations you would like to make? Please contact us directly at hazeloakfarms@gmail.com