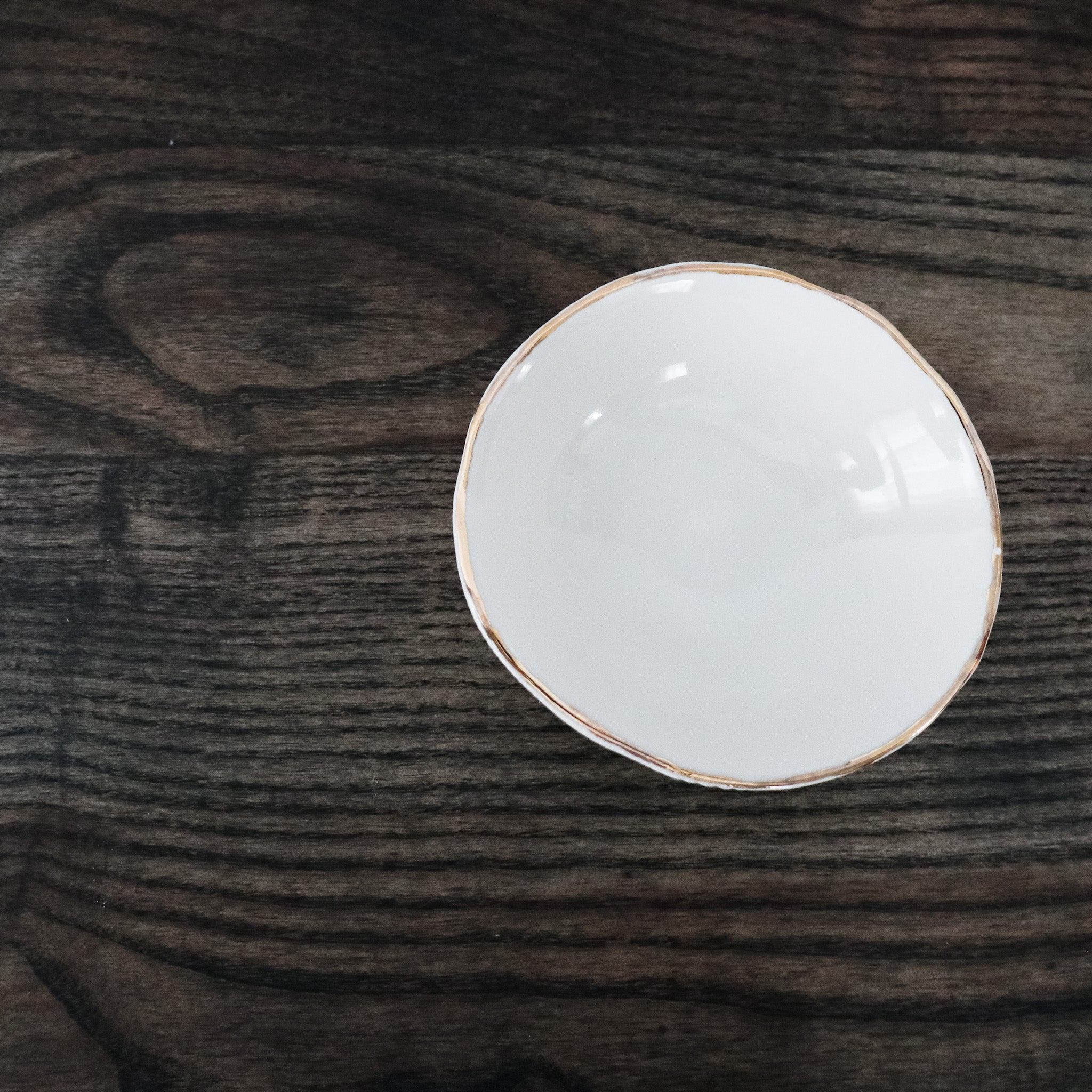 Gold Rim White Porcelain Bowl
This modern, minimalist white bowl has been made from porcelain and features a hand-drawn 22k gold rim. The exterior of the bowl displays a subtle texture detail. This product measures approximately 4" in diameter. Since each item is handmade, exact appearance may vary slightly.
Production Lead Time
This product is in stock and ships within 1-2 days. Product is handmade and made in the USA.