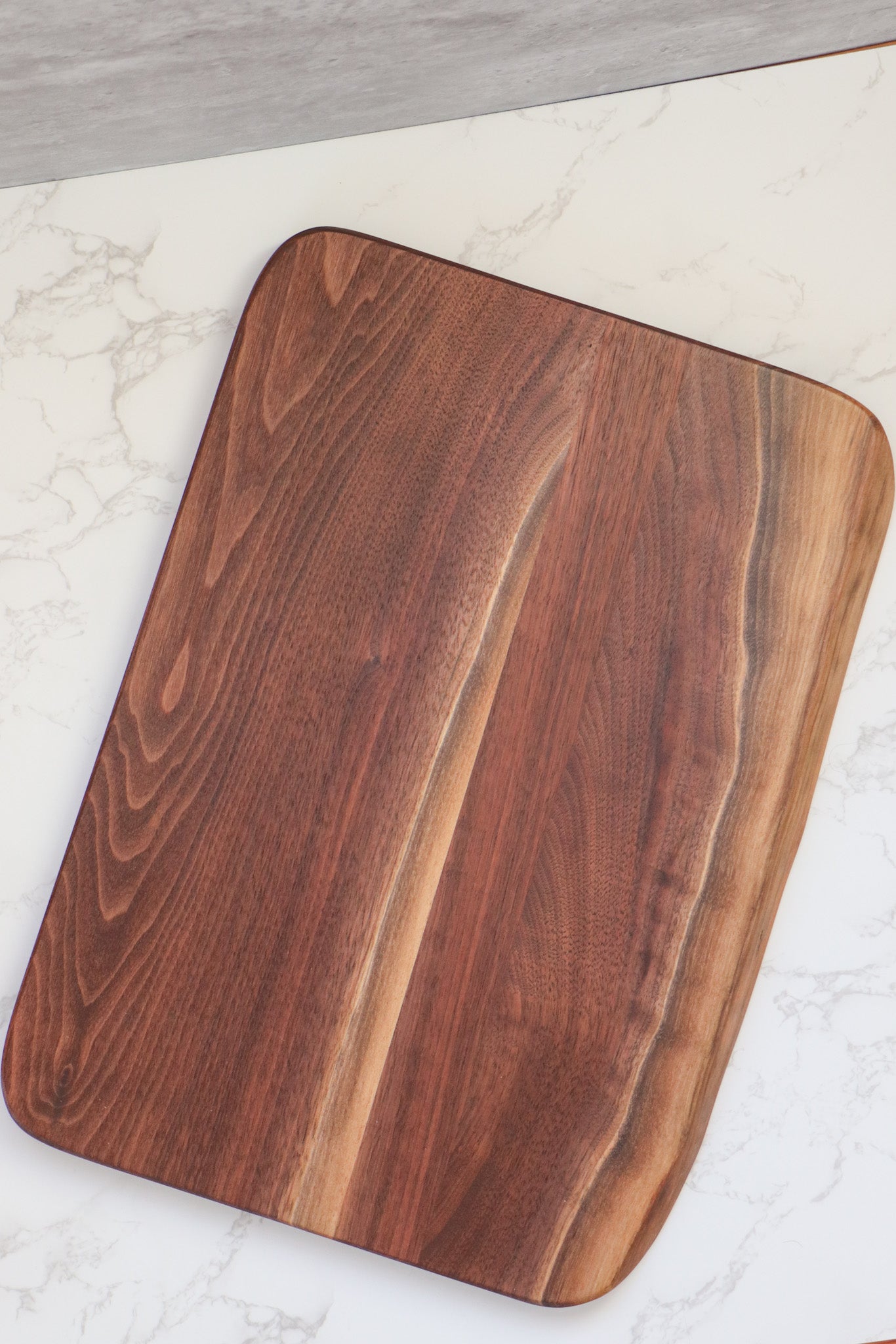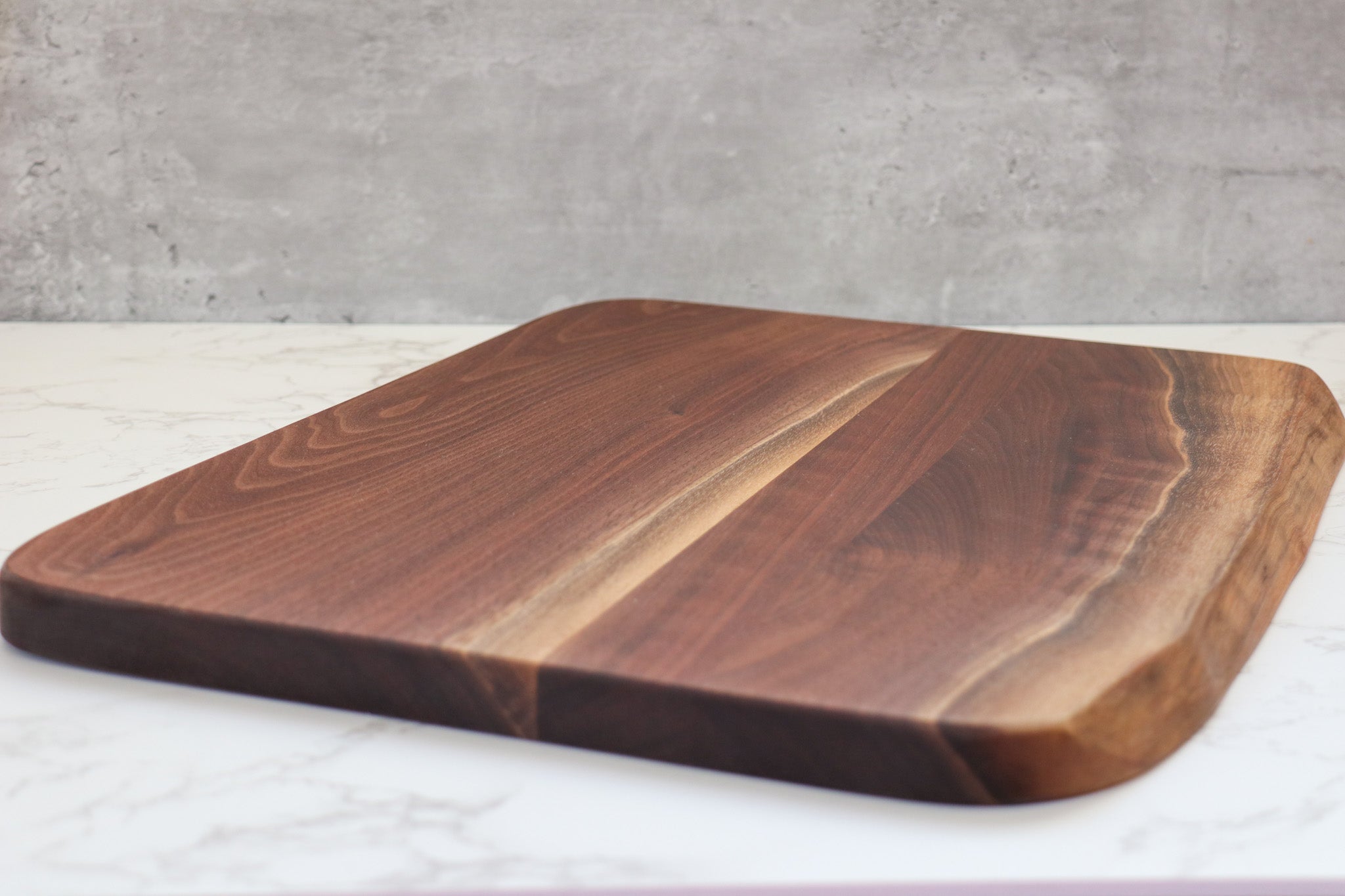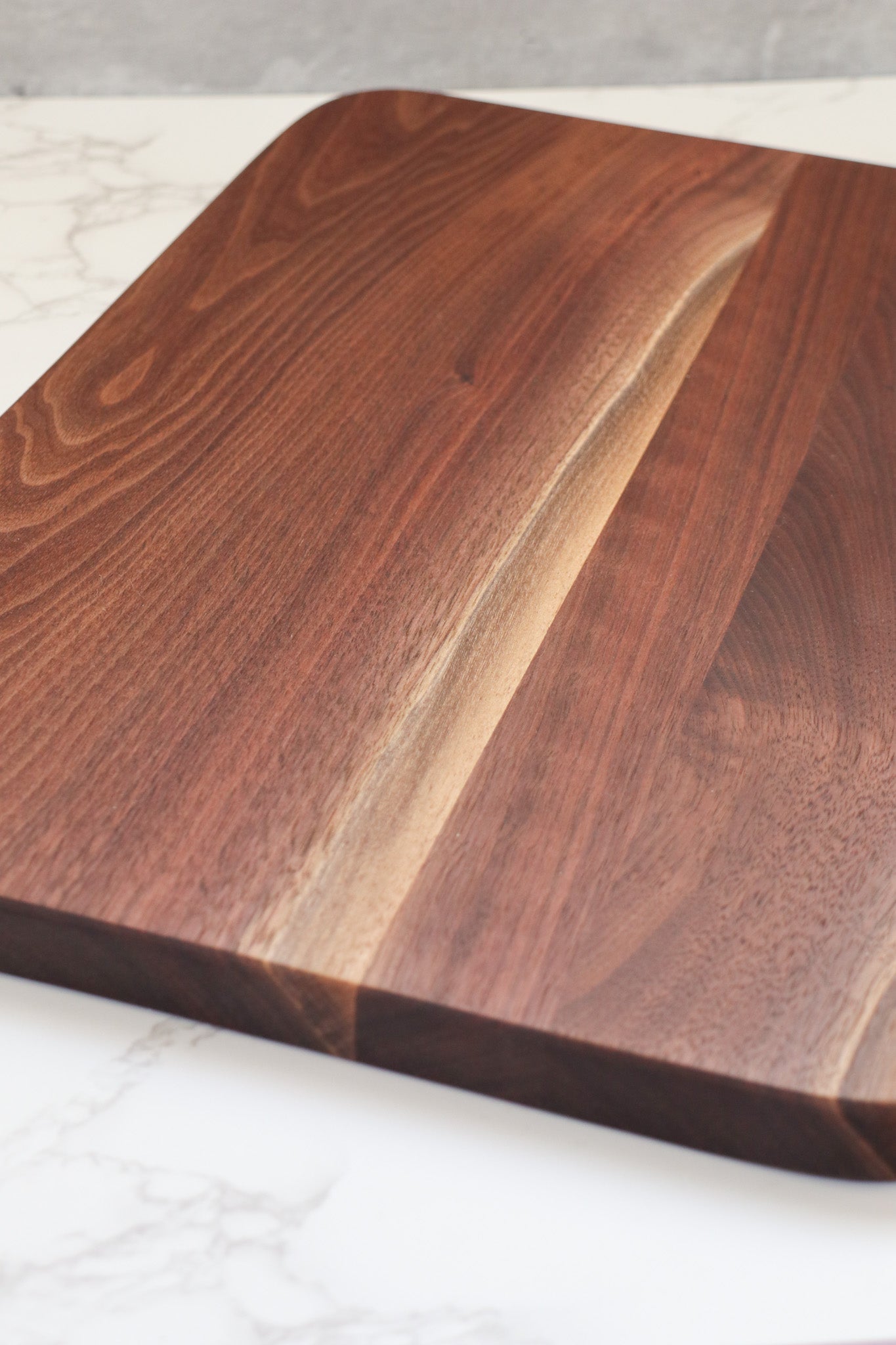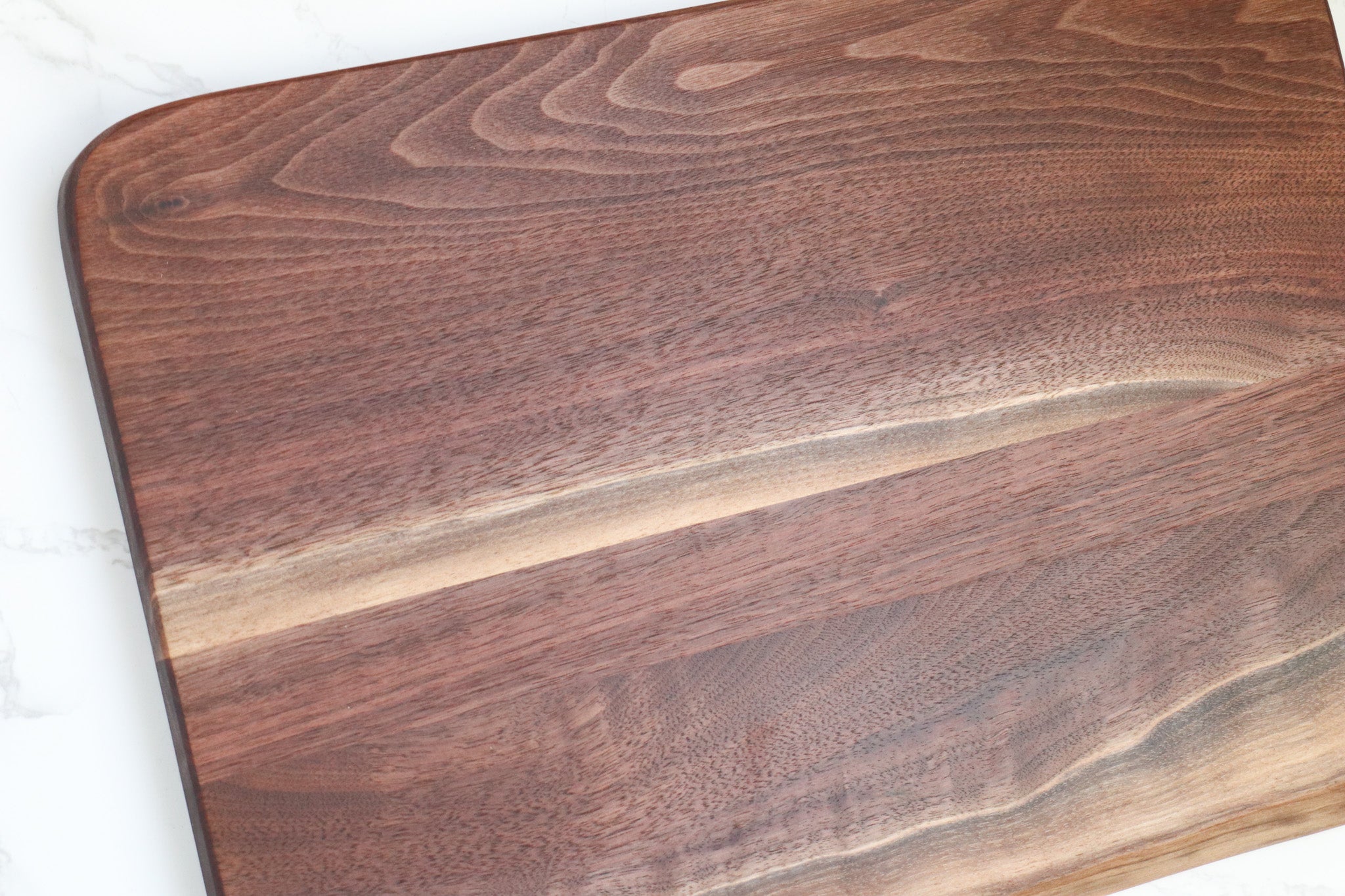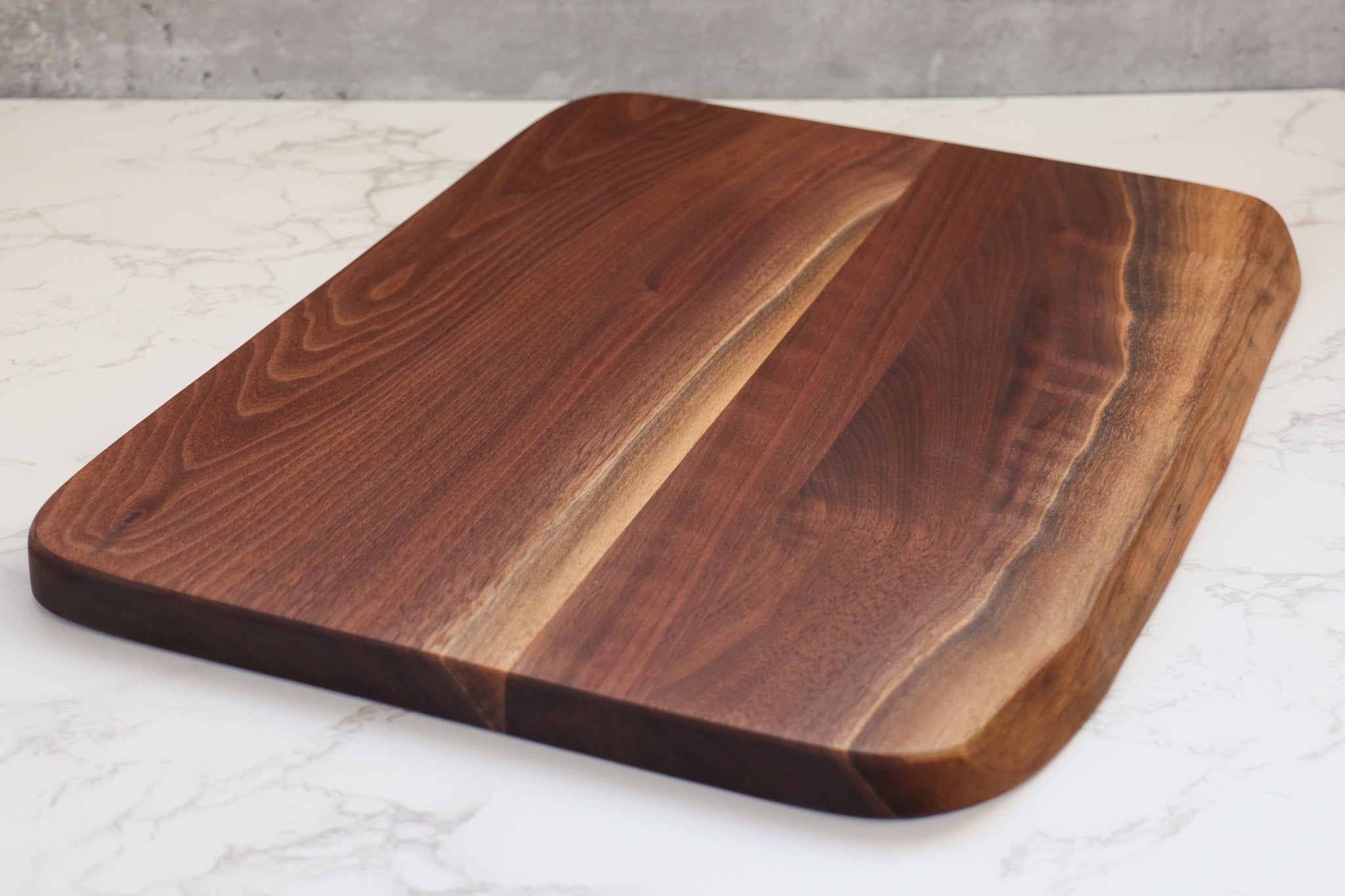 Large Walnut Live Edge Cutting Board (in stock)
A one-of-a-kind handmade hardwood cutting board. This cutting board was constructed using solid, high quality walnut wood. It is sure to be a focal point in your kitchen! This board measures approximately 18" x 13" x .75".  
Everyone needs a little modern-farmhouse style in their life! Start with one of our beautiful, handmade cutting boards. Perfect gift for a wedding, anniversary, or holiday.
Production Lead Time
This item is available now and ships out within 1-3 day
Board Finish & Conditioning
Never fully submerge the cutting board in water. Oil and seal every 1-2 weeks depending on usage.
This particular product is finished with a high quality food grade, natural finish that has 0% VOCs (volatile organic compounds). It is very easy to maintain! The finish is formulated using advanced molecular bonding so that it protects wood from water, heat and daily wear & tear. It is a plant based hardwax oil wood finish with a matte appearance to help keep the natural look and feel of the wood. It is water-resistant. Please note that we can do a poly-based finish and various stain options by custom request.