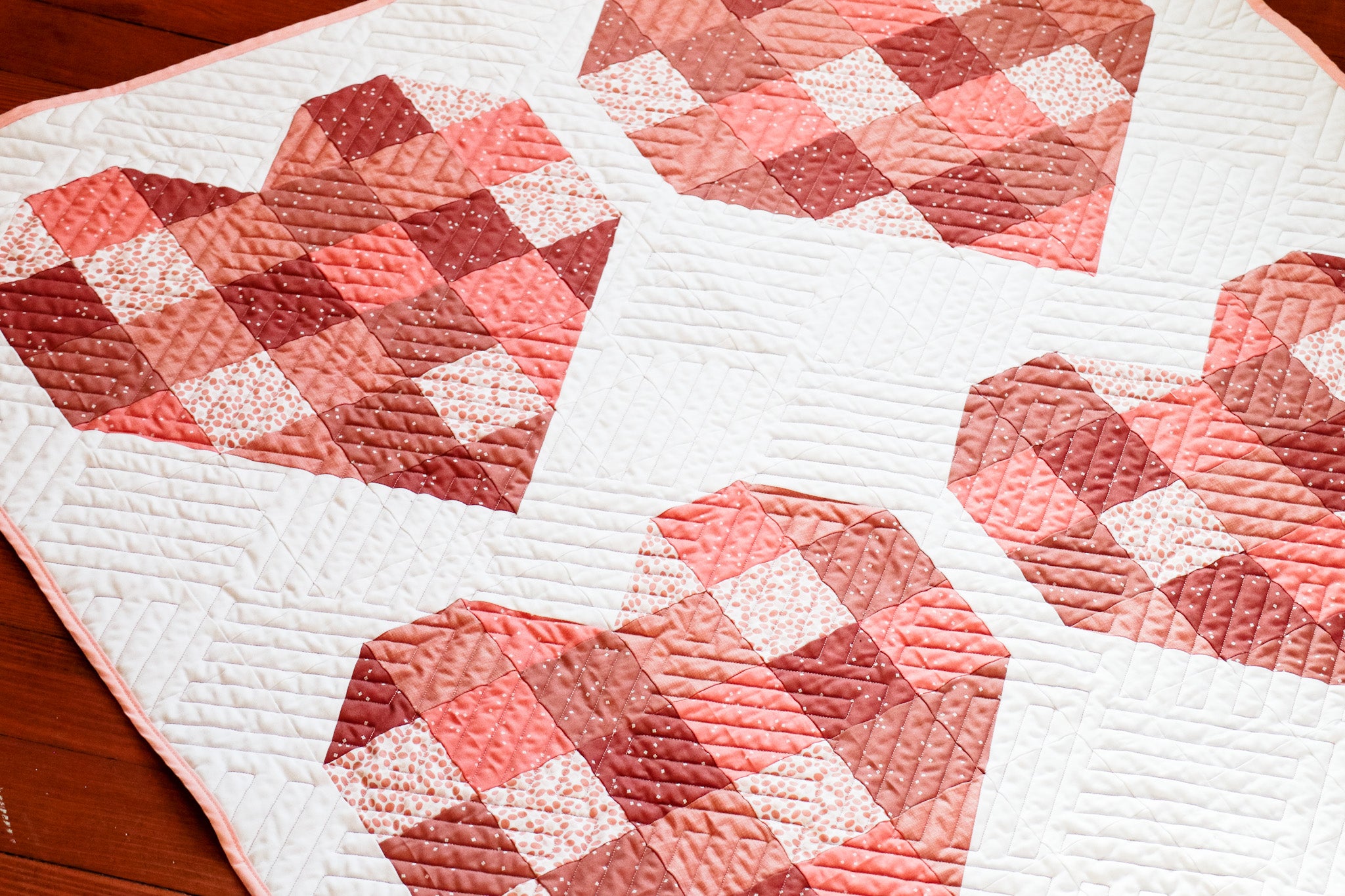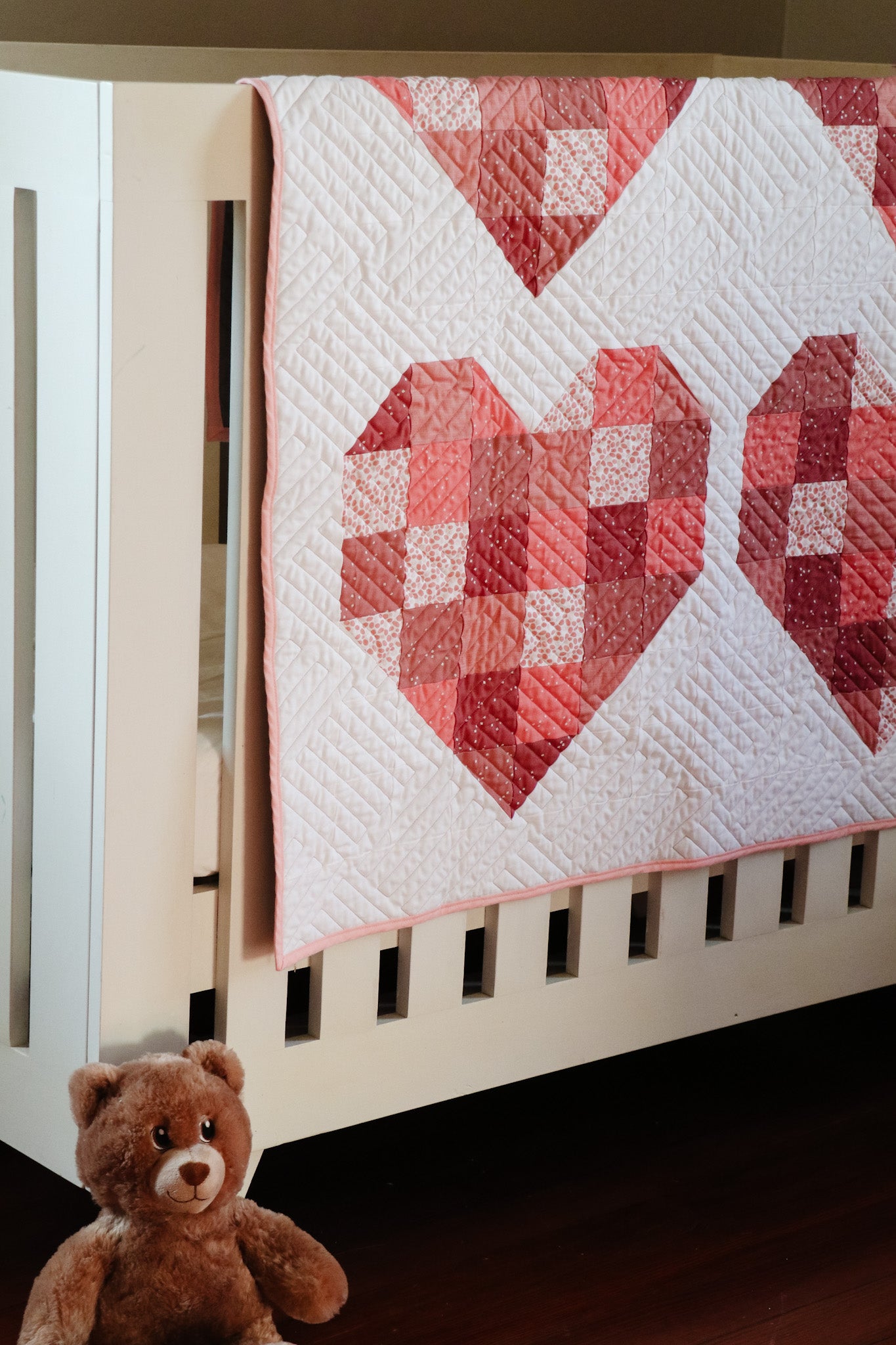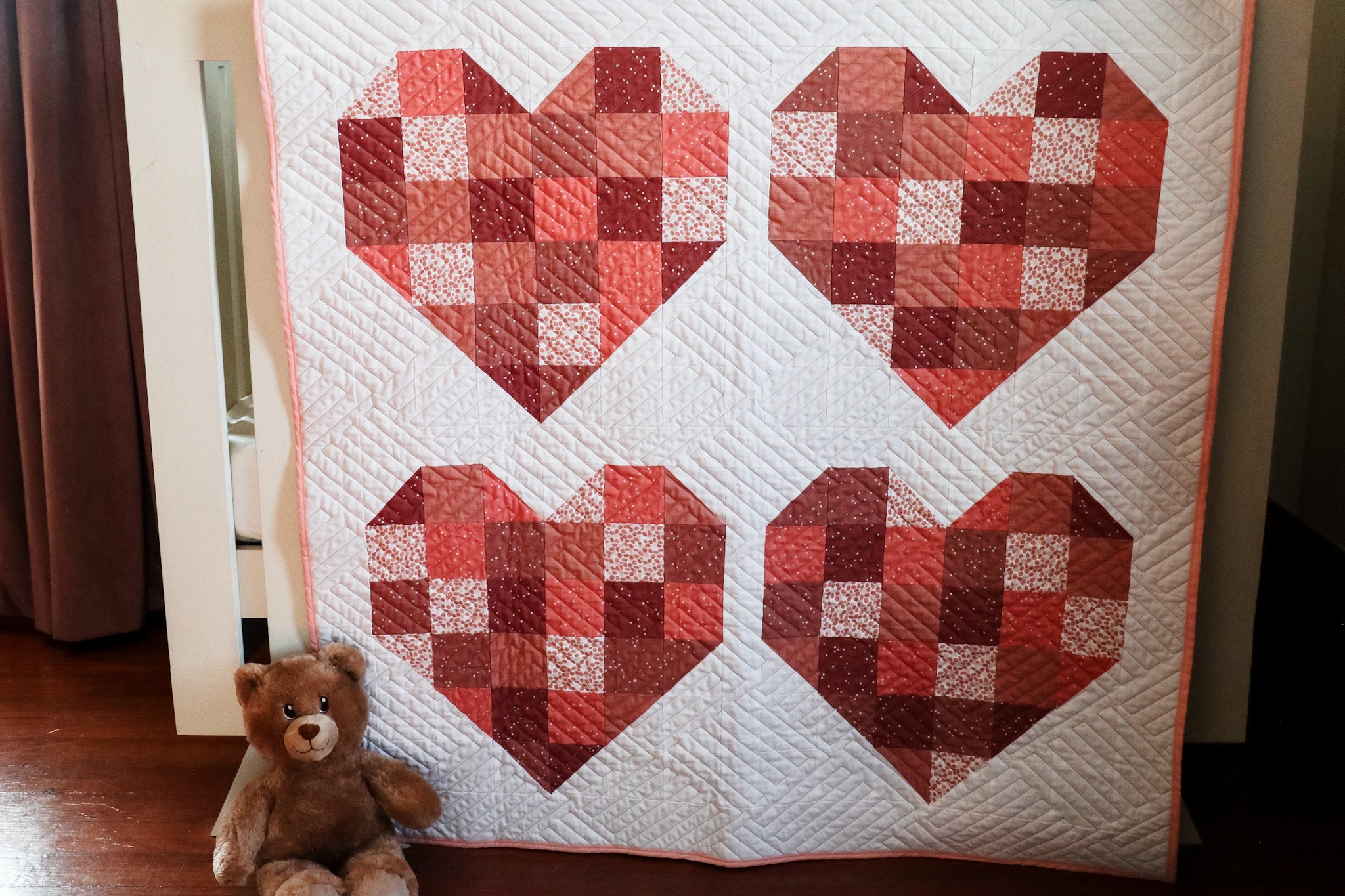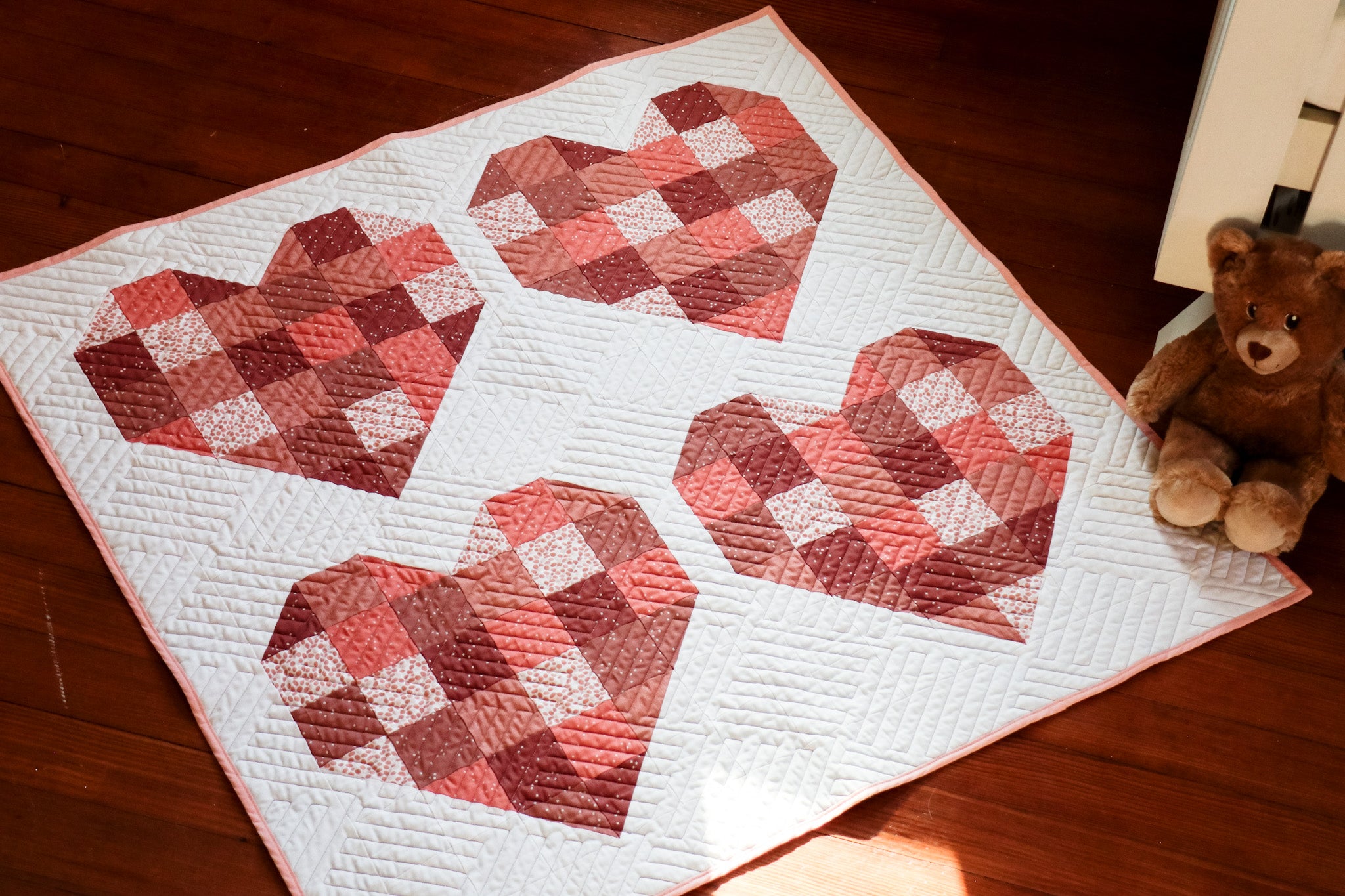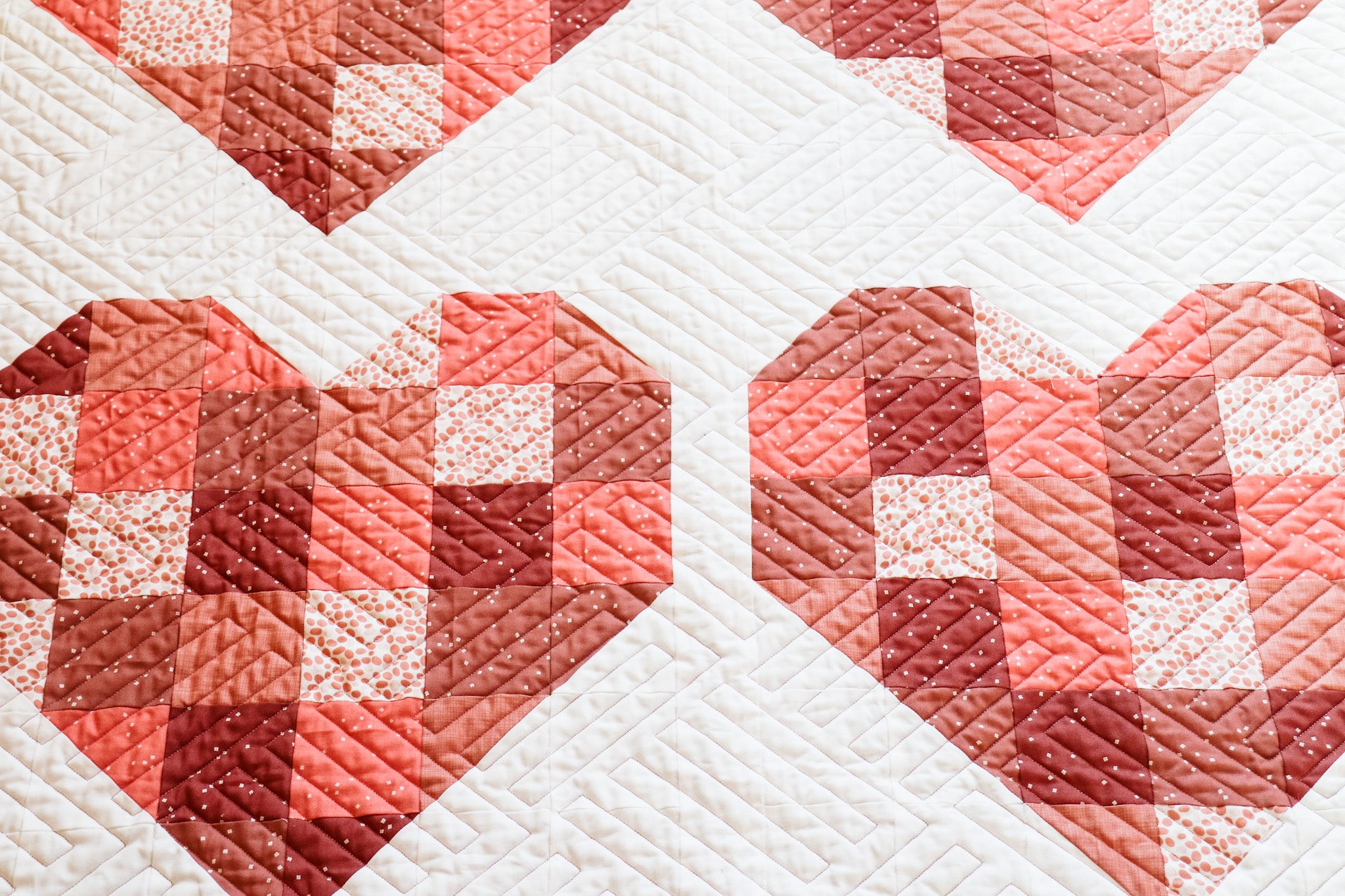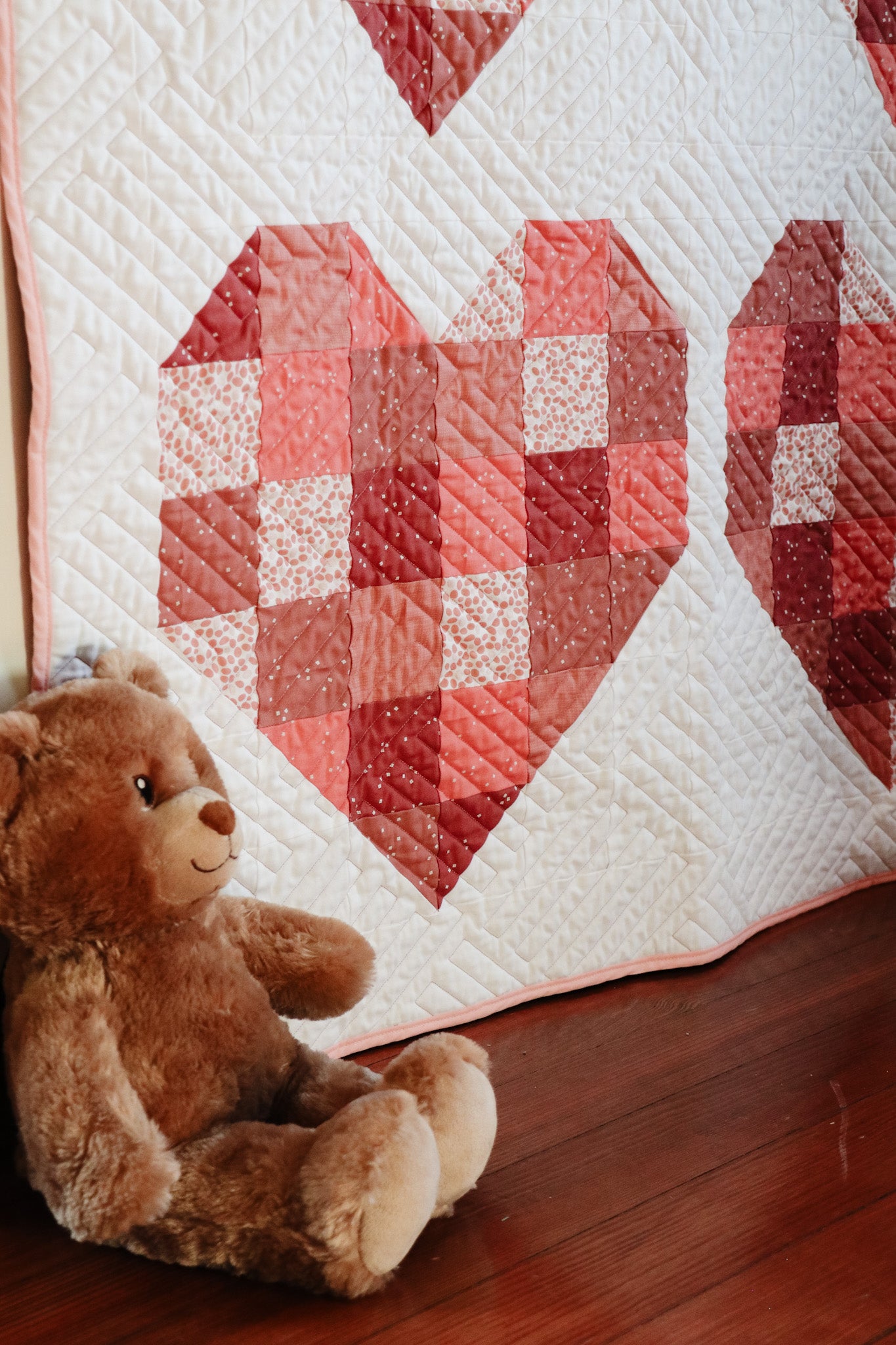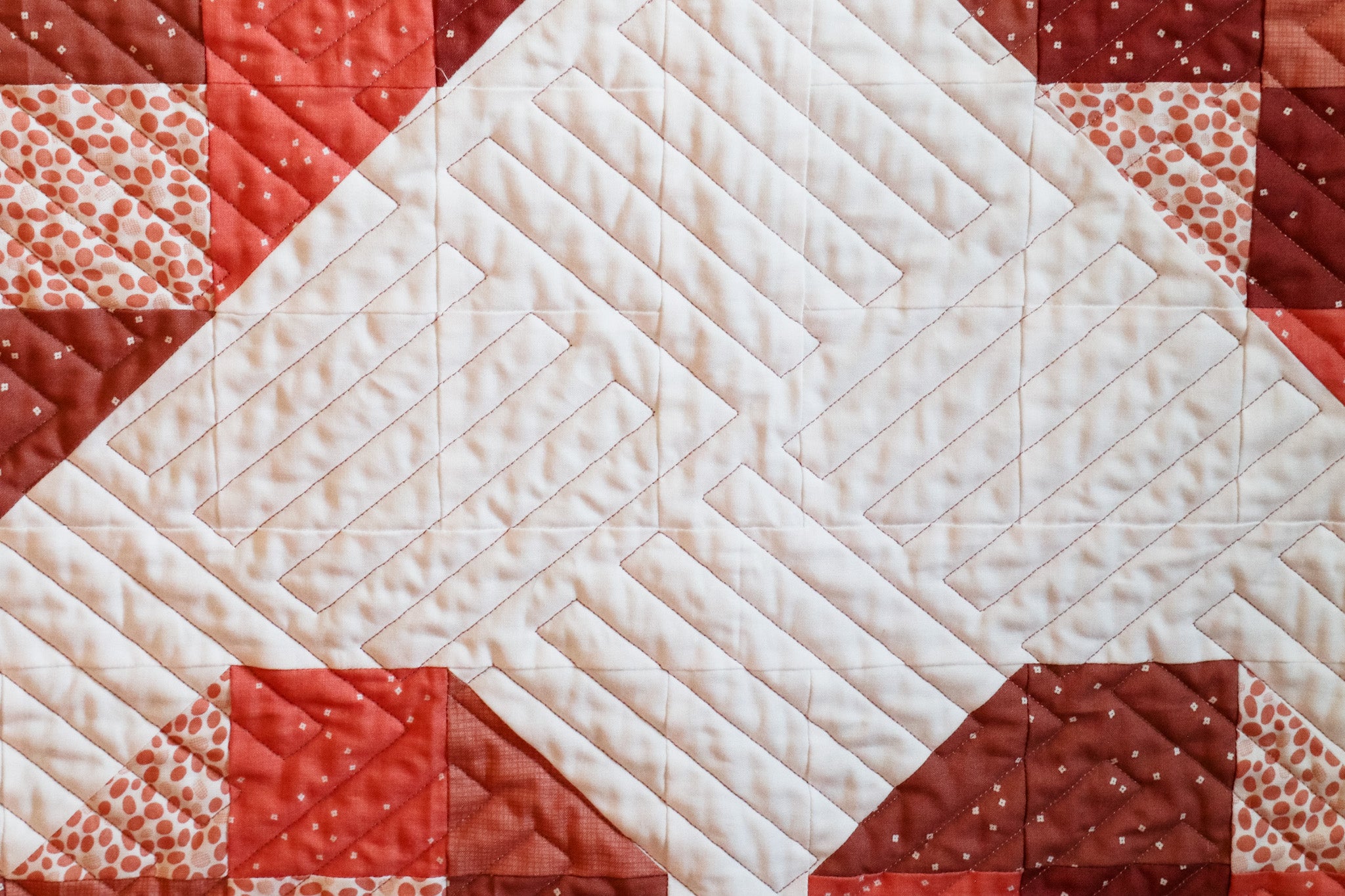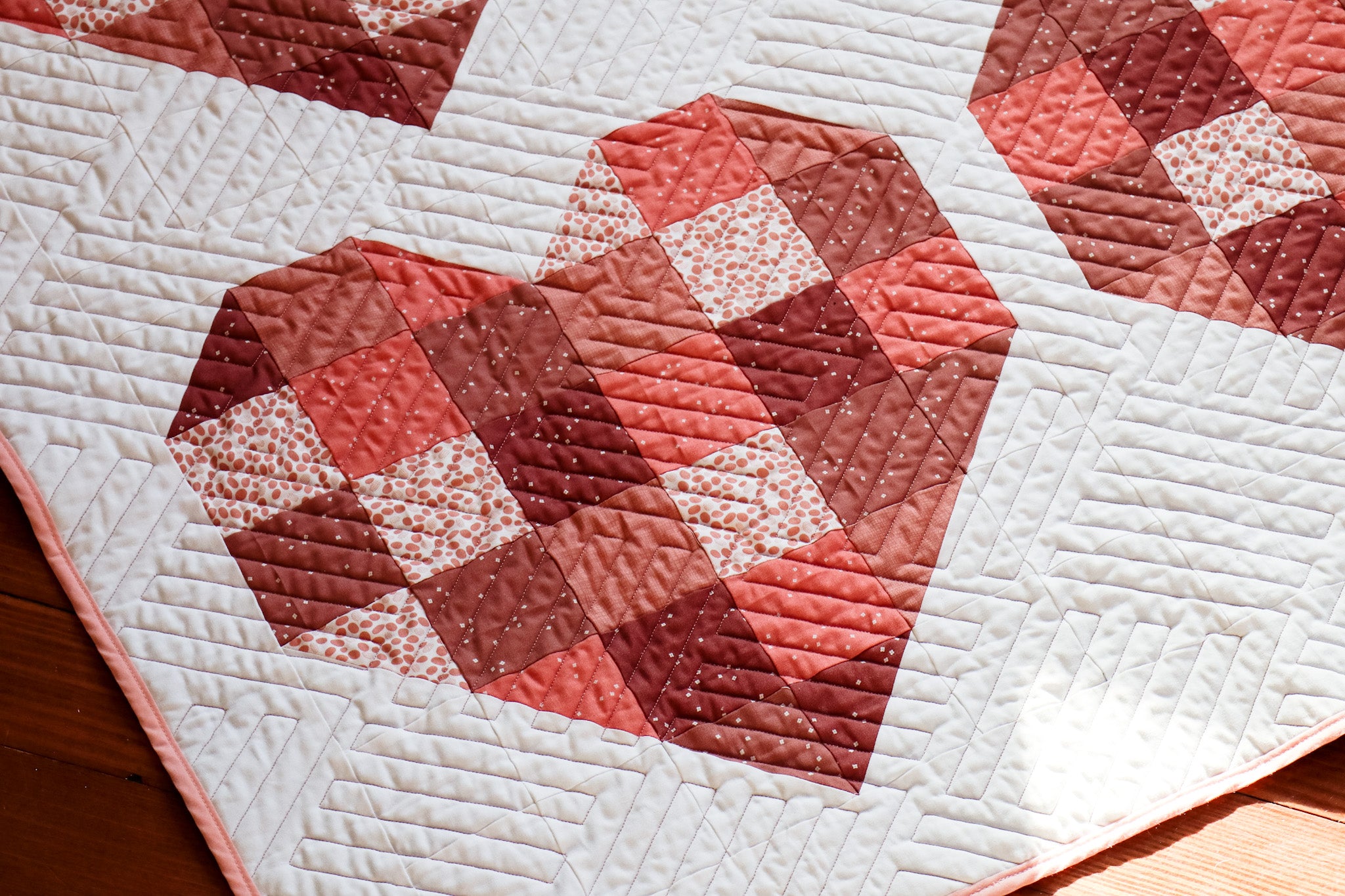 Modern Handmade Baby Quilt - Scrappy Hearts Quilt
This listing is for one, handmade baby quilt. Gift this special, handmade baby quilt to the mother or father to-be for their special bundle of joy! The quilt could also be the perfect gift for a niece, nephew, or grandchild on their first birthday! This quilt could be easily thrown into baby's stroller, used for tummy time, or showcased on the wall of your child's nursery or bedroom.

This modern pattern showcases various pink and white cotton fabrics.The backing is grey colored, and the binding is light pink. The long-arm quilting pattern is a beautiful continuous square pattern completed with pink stitching. Batting used on this quilt is 50/50 Cotton/Bamboo blend.

Care Instructions: Wash your quilt in cool water and always include a color catcher for the first couple washes. This prevents any bleeding in high-contrast fabrics.
This product is in stock and ships out within 1-2 business days.

Measures approximately 44" x 44".