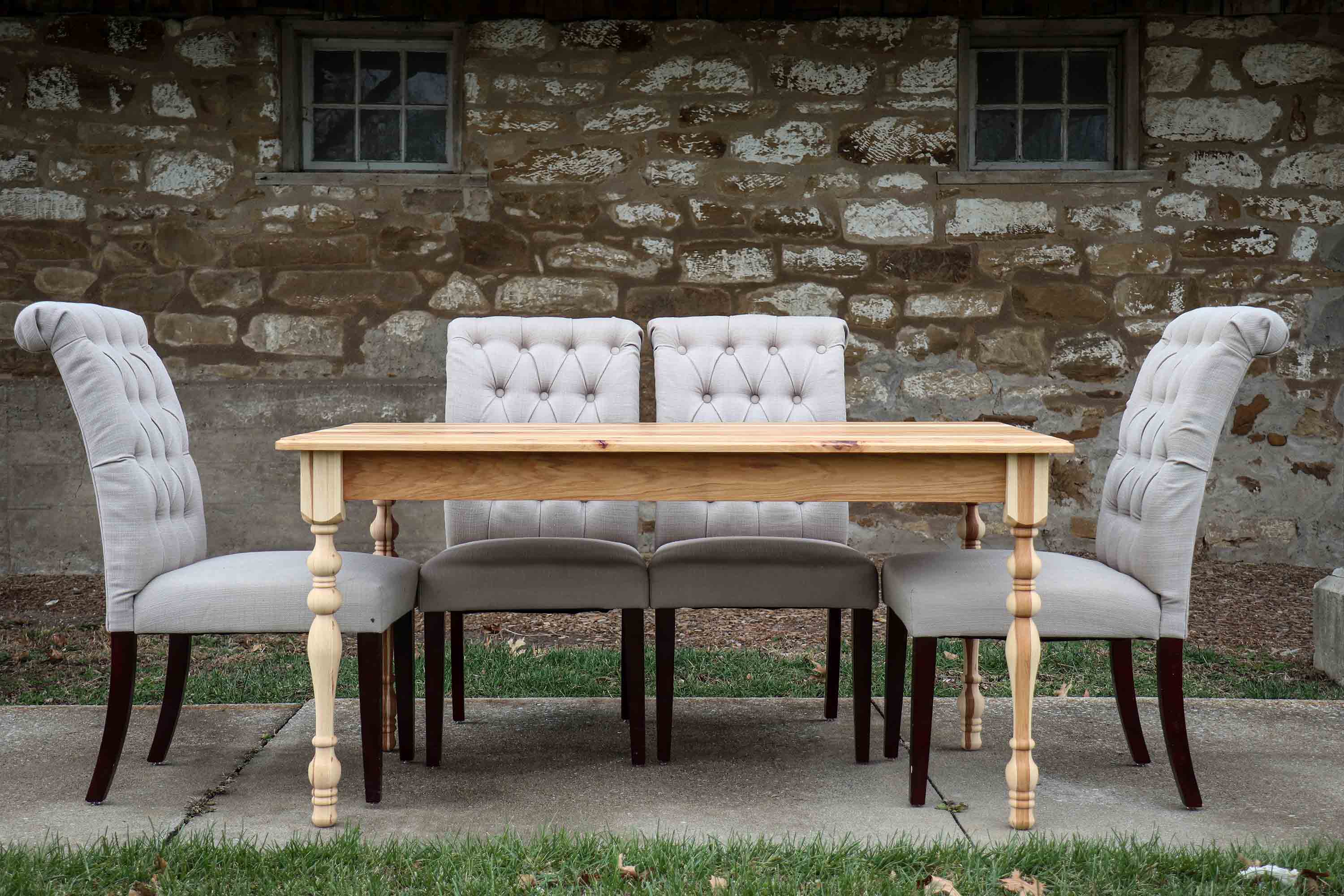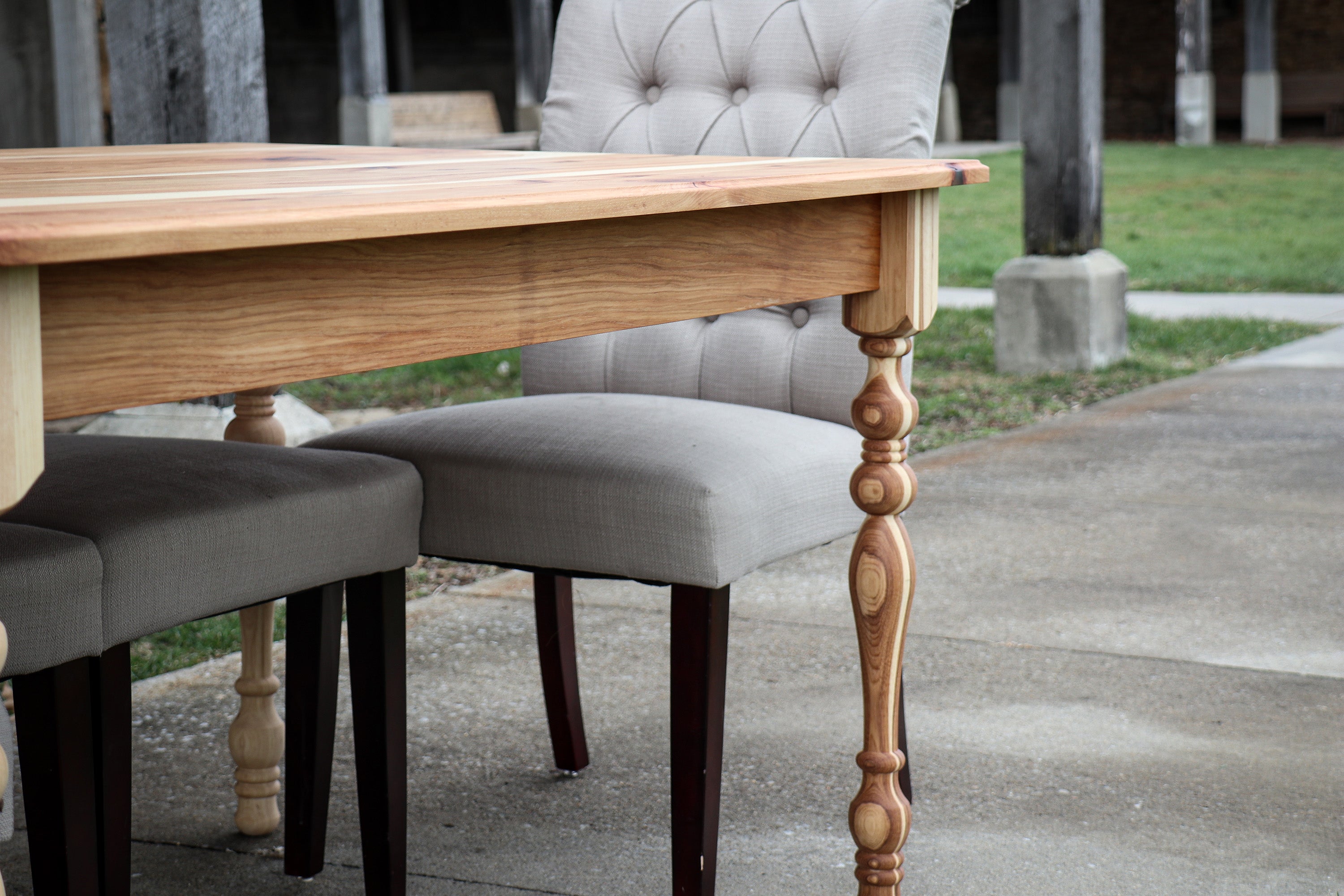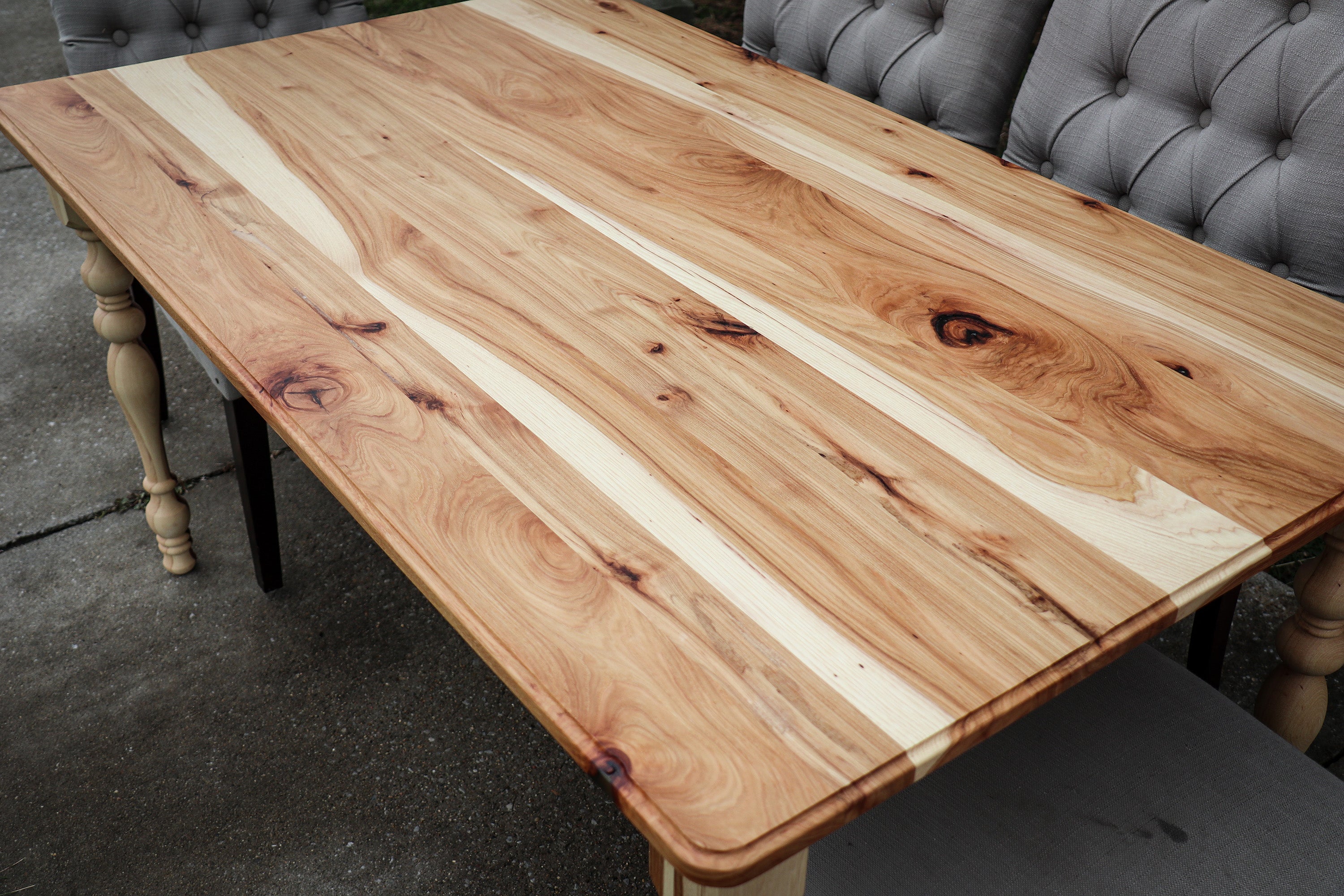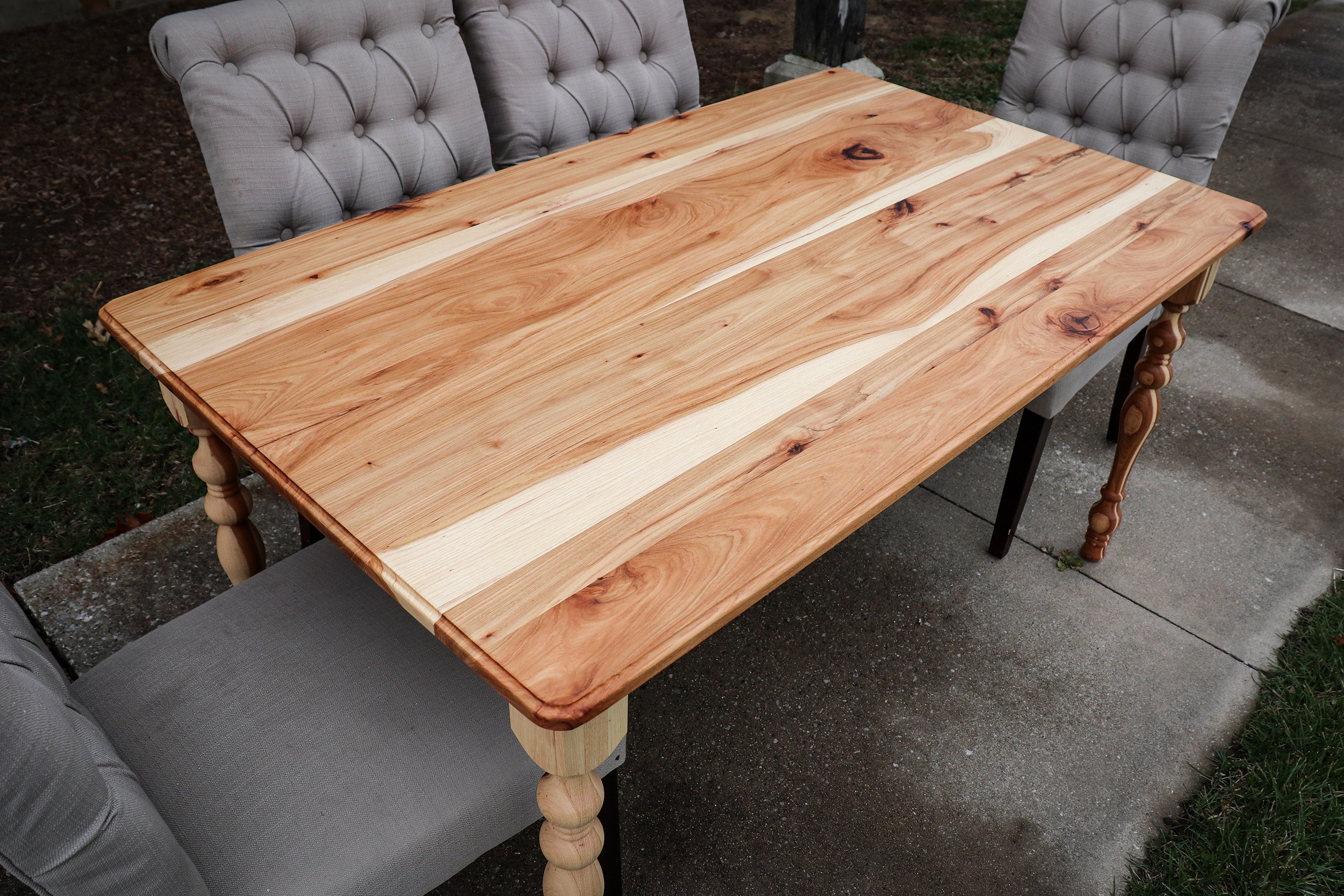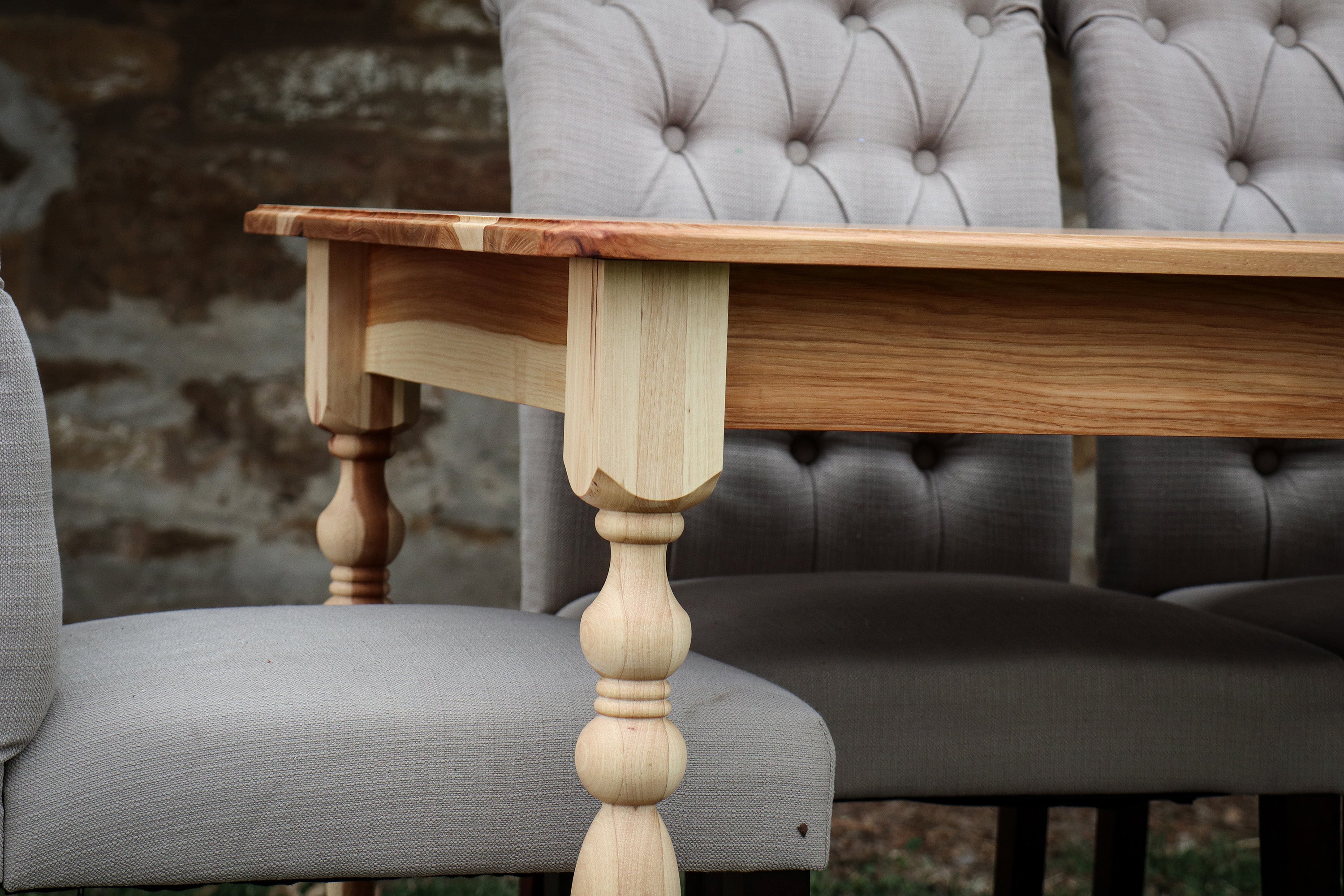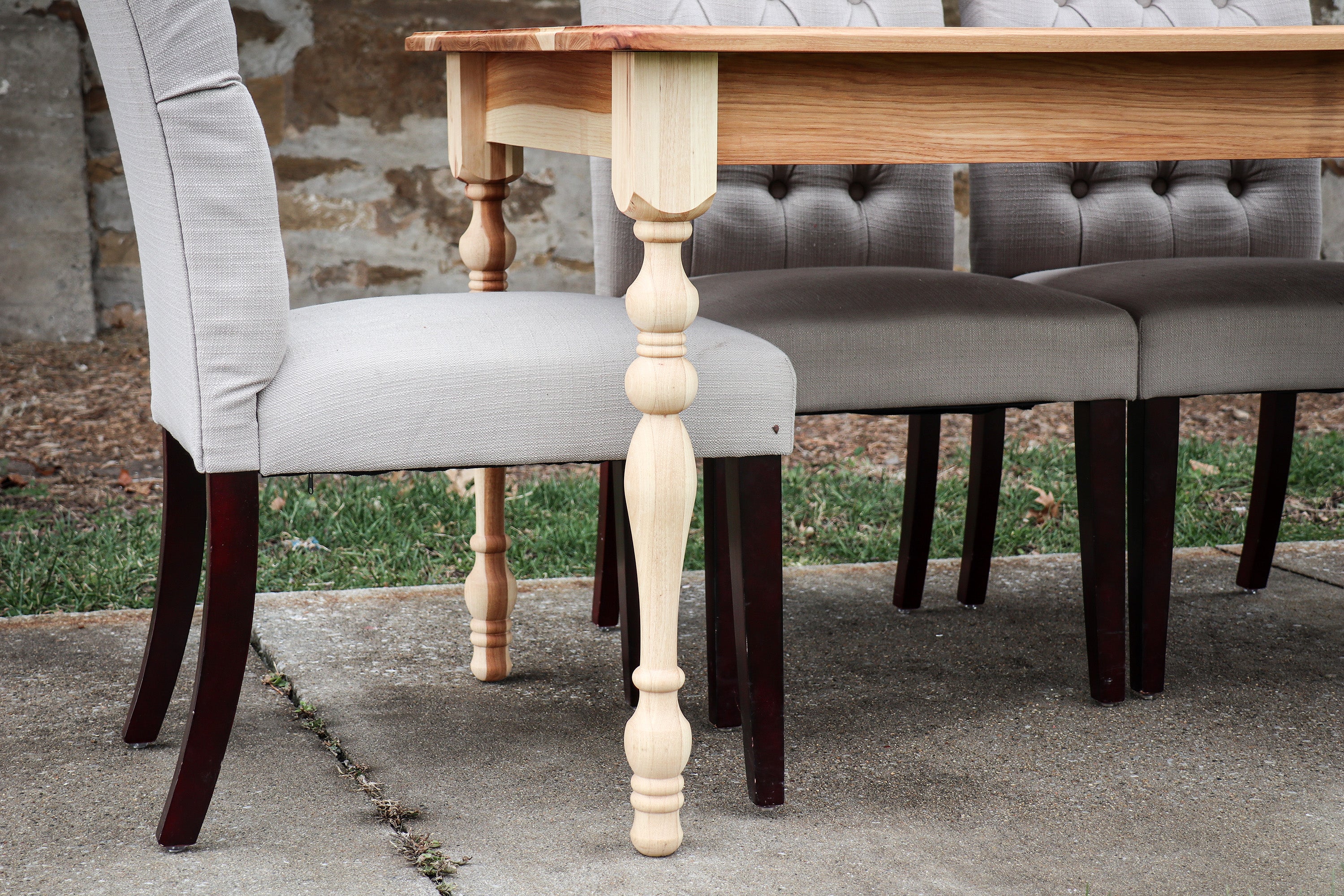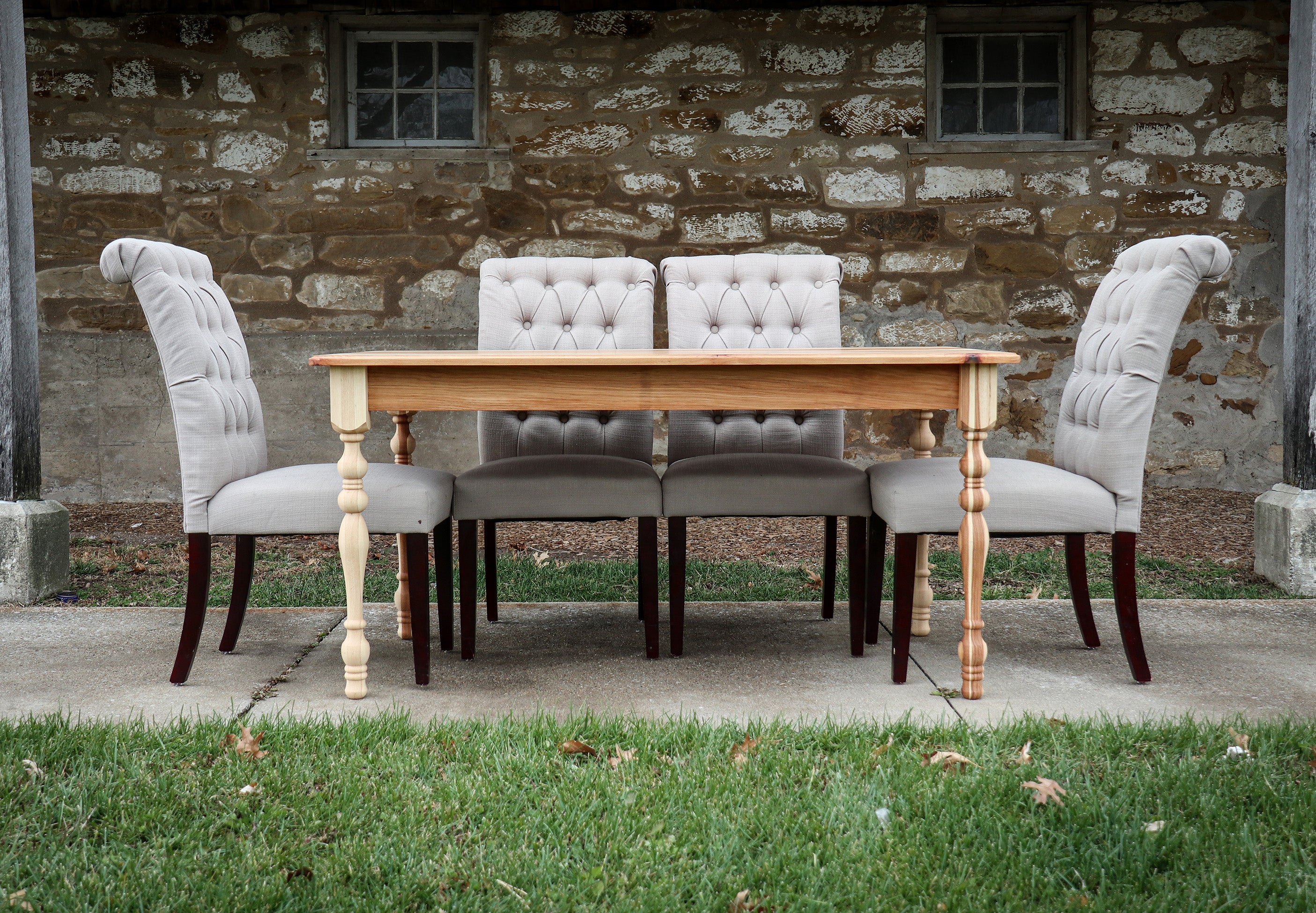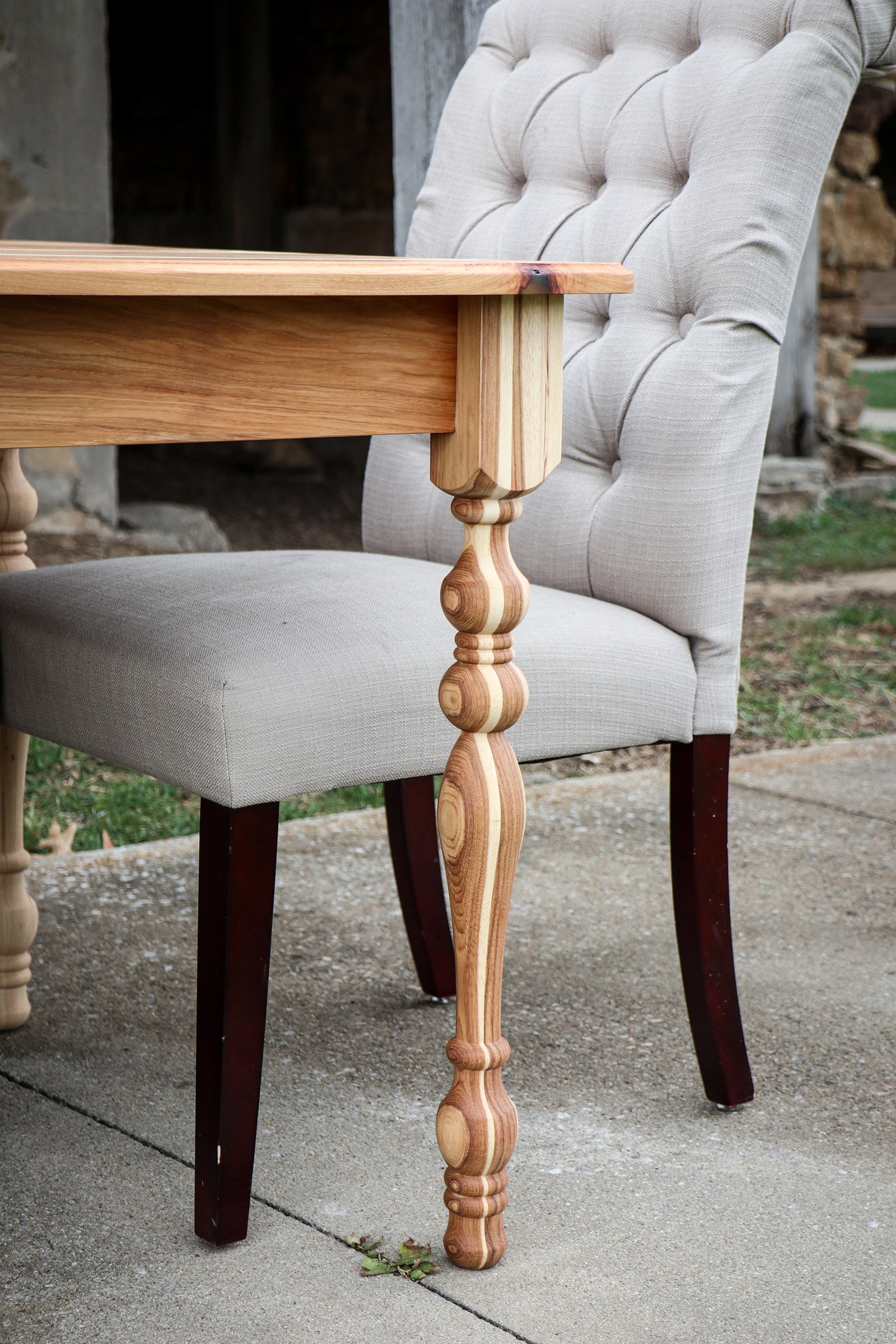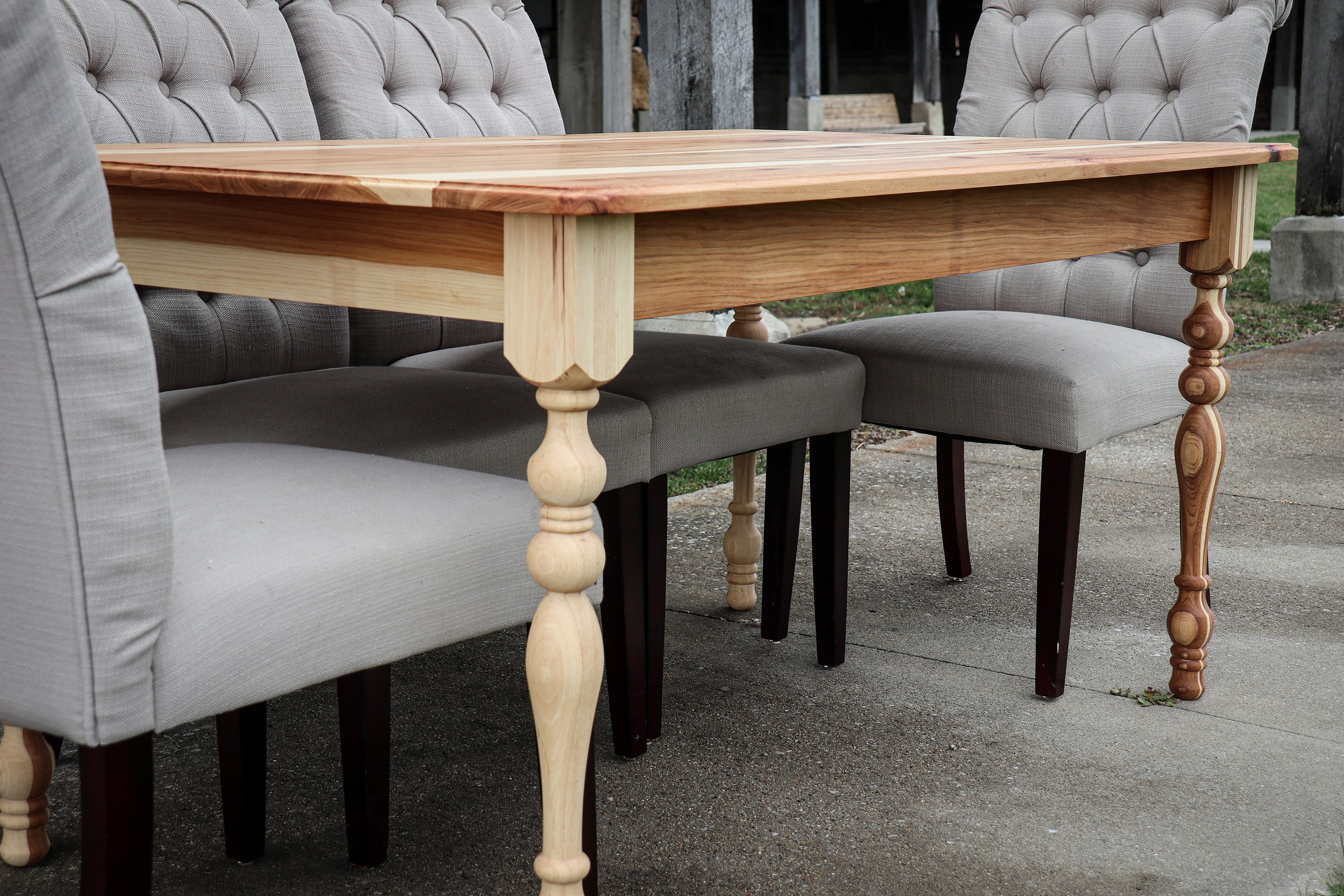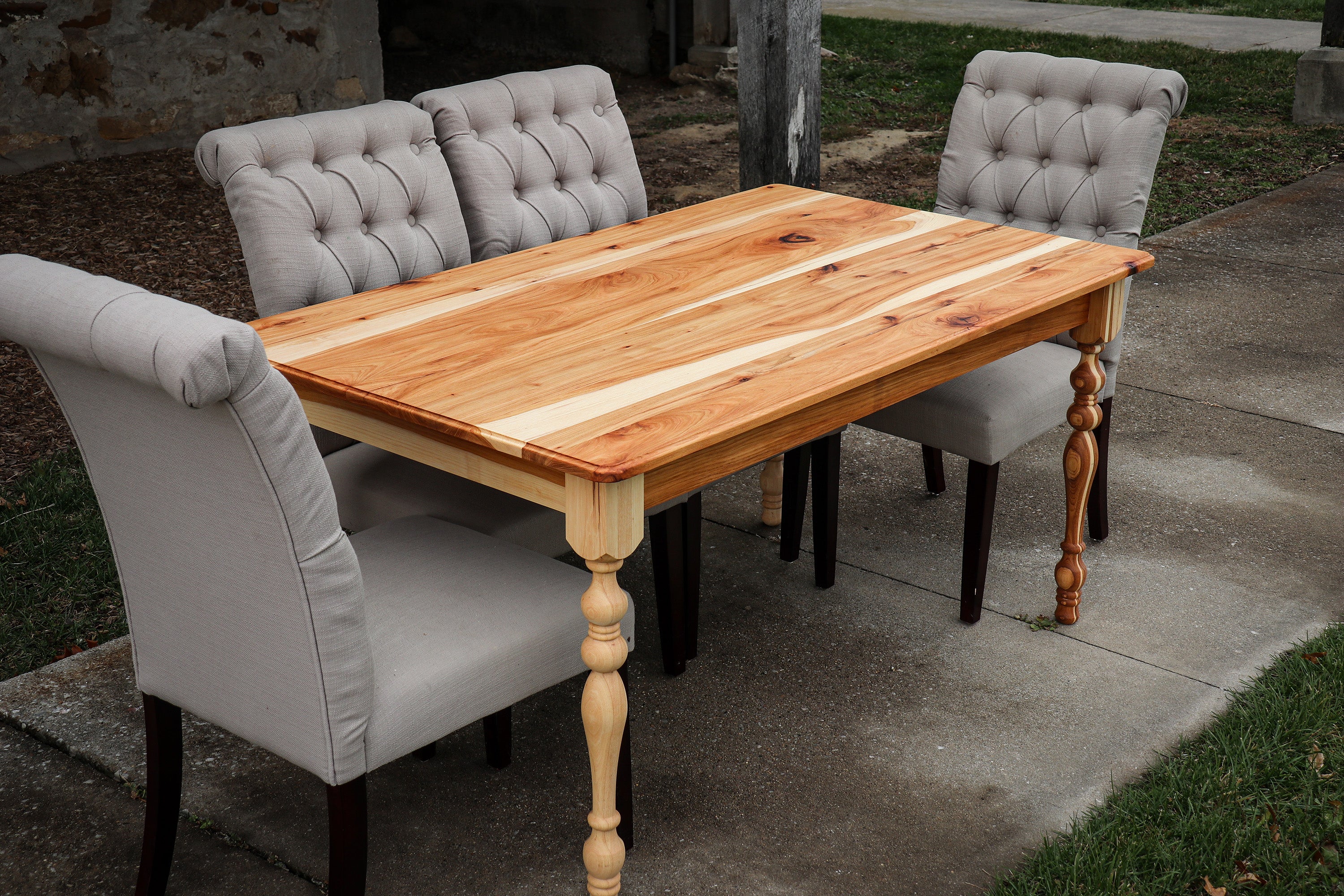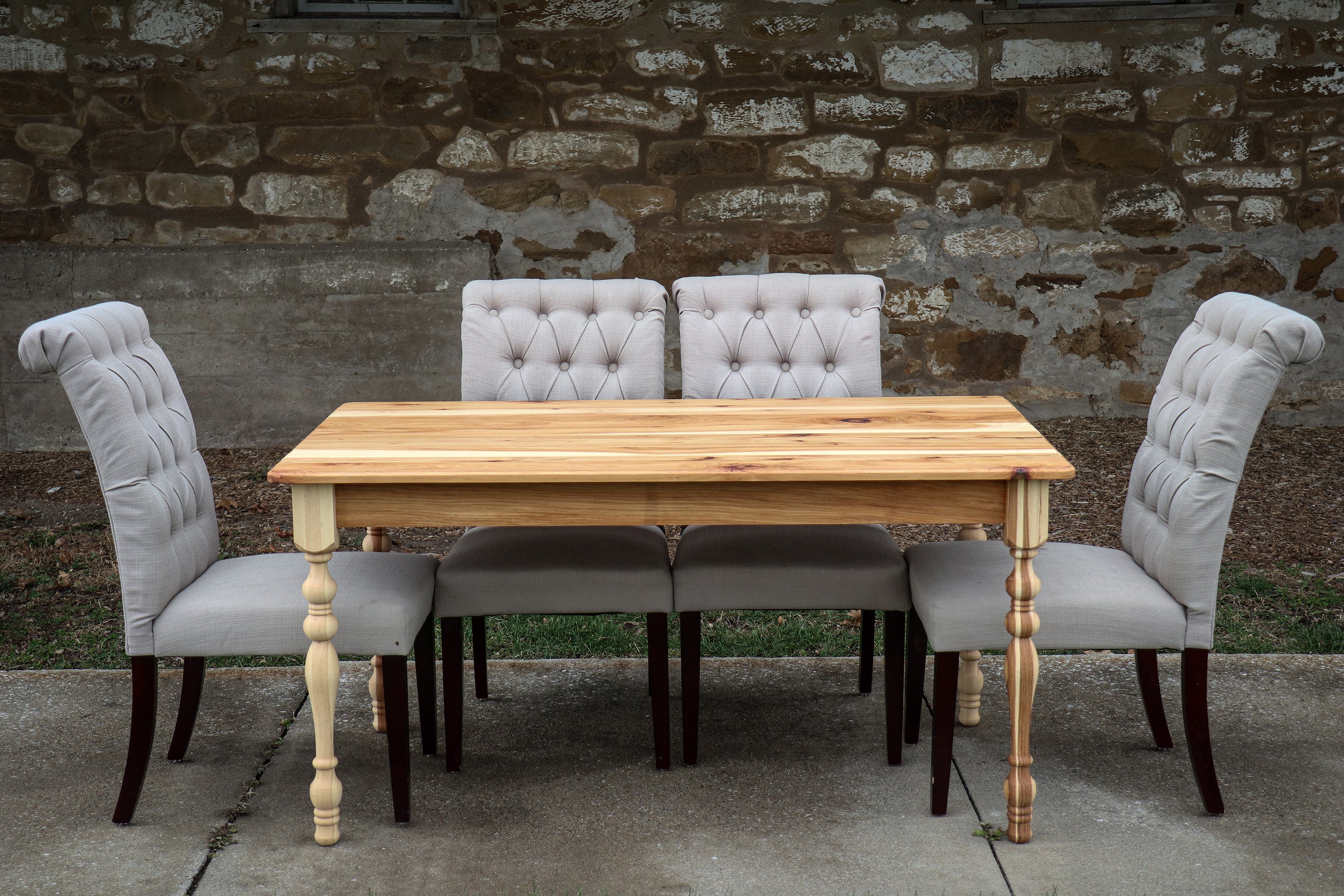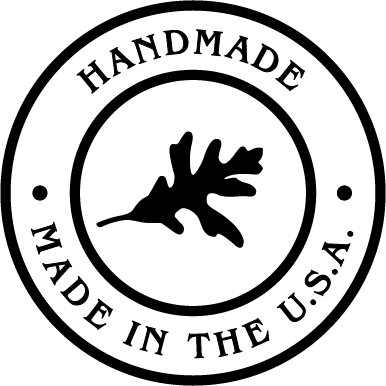 Narrow Hickory Farmhouse Dining Table with Turned Legs
This listing is for a solid hickory farmhouse table with narrow table legs. This product is handmade and made in the USA.
Production Lead Time
This product is made to order and ships in approximately 12-16 weeks. It weighs roughly 100+ pounds. Table comes shipped in a crate, some assembly required. This product is handmade and made in the USA.
Wood Types
We can make this table with many types of wood. For this type of table, we typically use all 1" thick wood.
The table pictured is constructed using solid, hickory wood. Hickory wood is known for being exceptionally heavy, strong, and durable. The color variation between the dark heartwood and light sapwood is quite distinct, giving it a distinguished appearance from other hardwoods. 
Here is a list of all woods that we can use:
- Pine
- Red Oak
- Soft Maple
- Cherry
- Hickory (pictured)
- Alder
- Black Walnut
- White Oak
Table Base
We can make the table base to fit in your home. This table base features narrow 3" turned and carved wooden legs. It is handmade from local hardwoods and softwoods.
Finish
This particular product is finished with a high quality, natural finish that has 0% VOCs (volatile organic compounds). It is very easy to maintain! The finish is formulated using advanced molecular bonding so that it protects wood from water, heat and daily wear & tear. It is a plant based hardwax oil wood finish with a matte appearance to help keep the natural look and feel of the wood. It is water-resistant. Please note that we can do a poly-based finish and various stain options by custom request.
Customizations
Have customizations or a specific stain or paint color in mind? Contact us directly at hazeloakfarms@gmail.com.