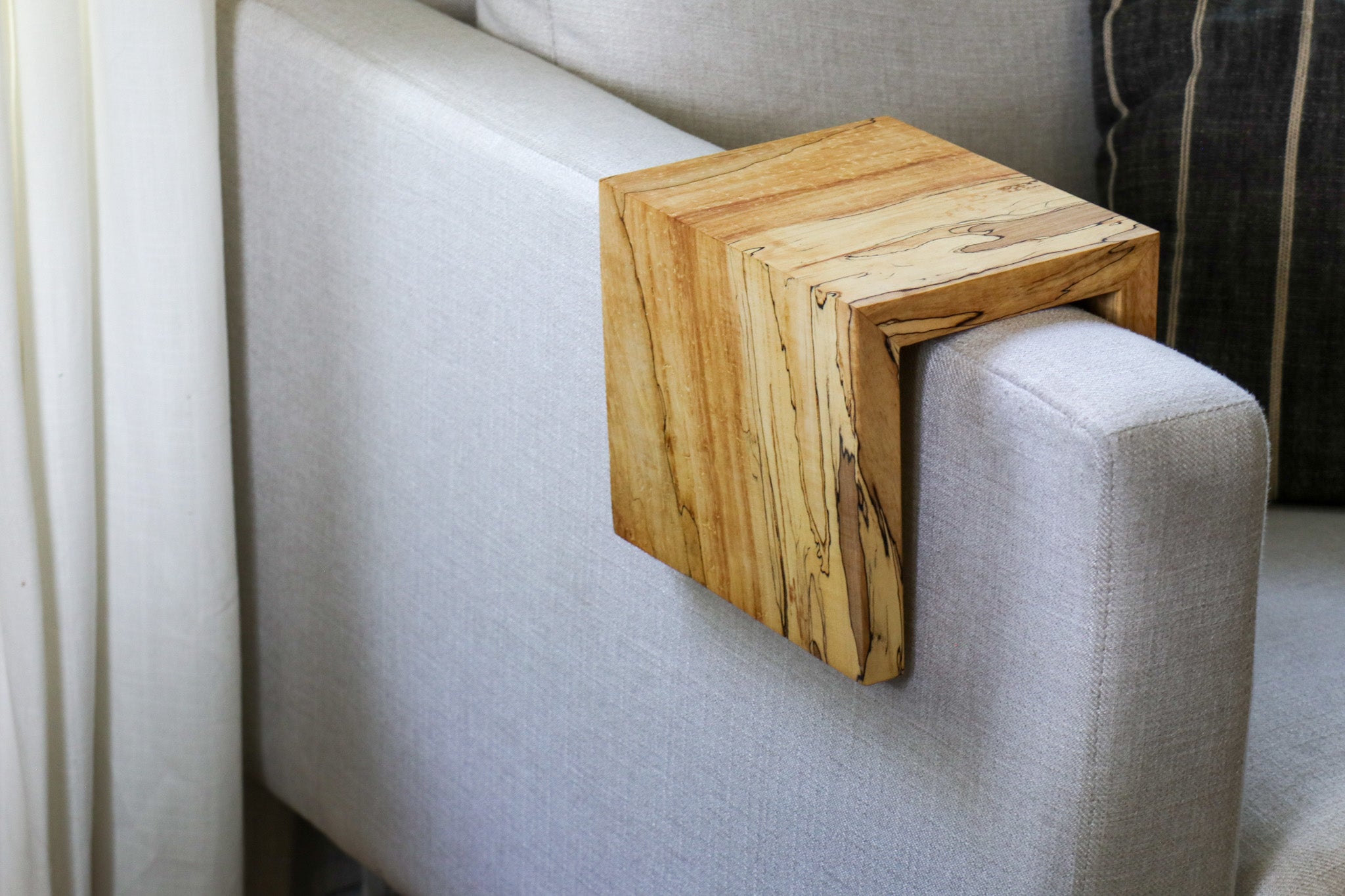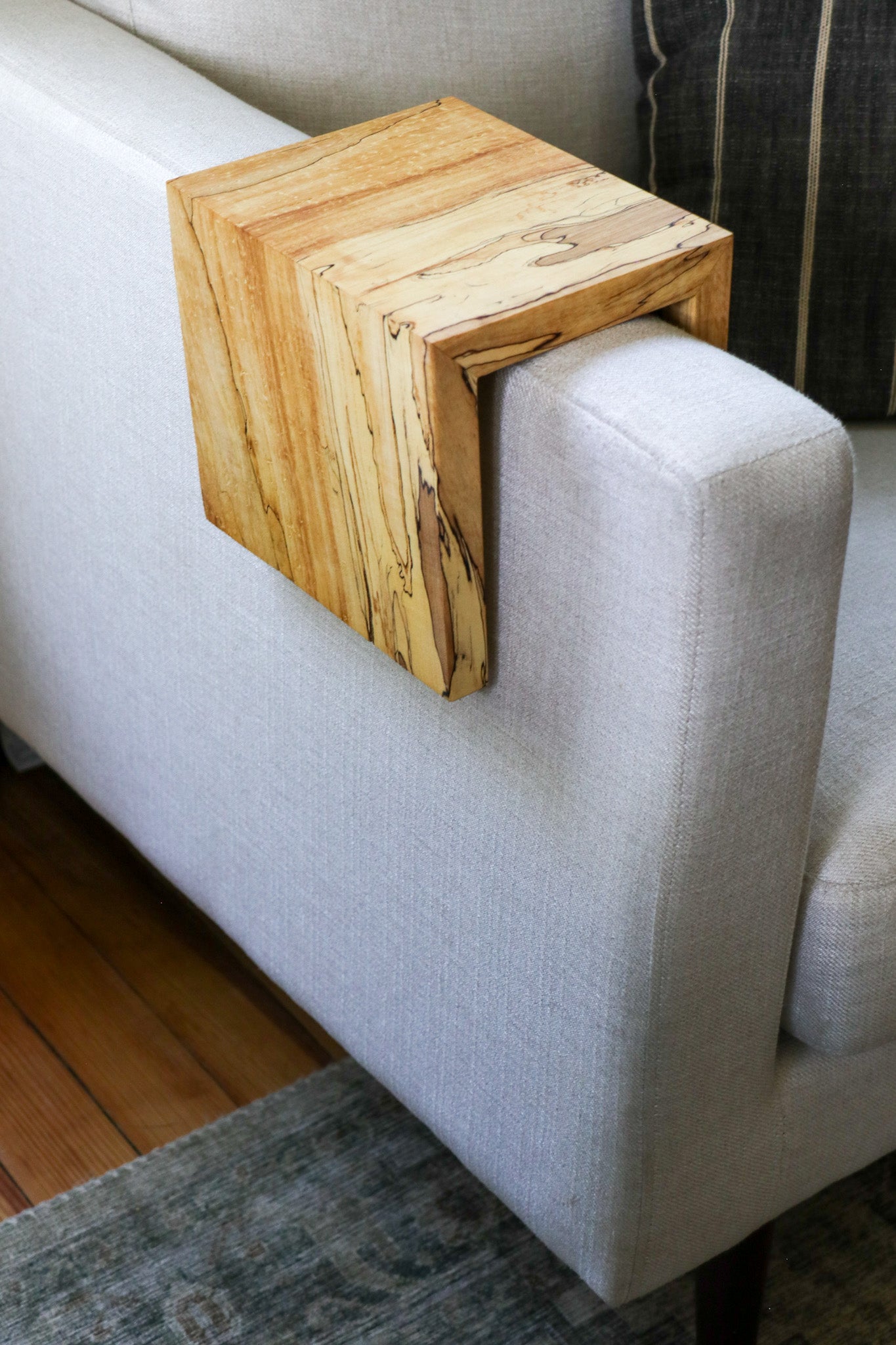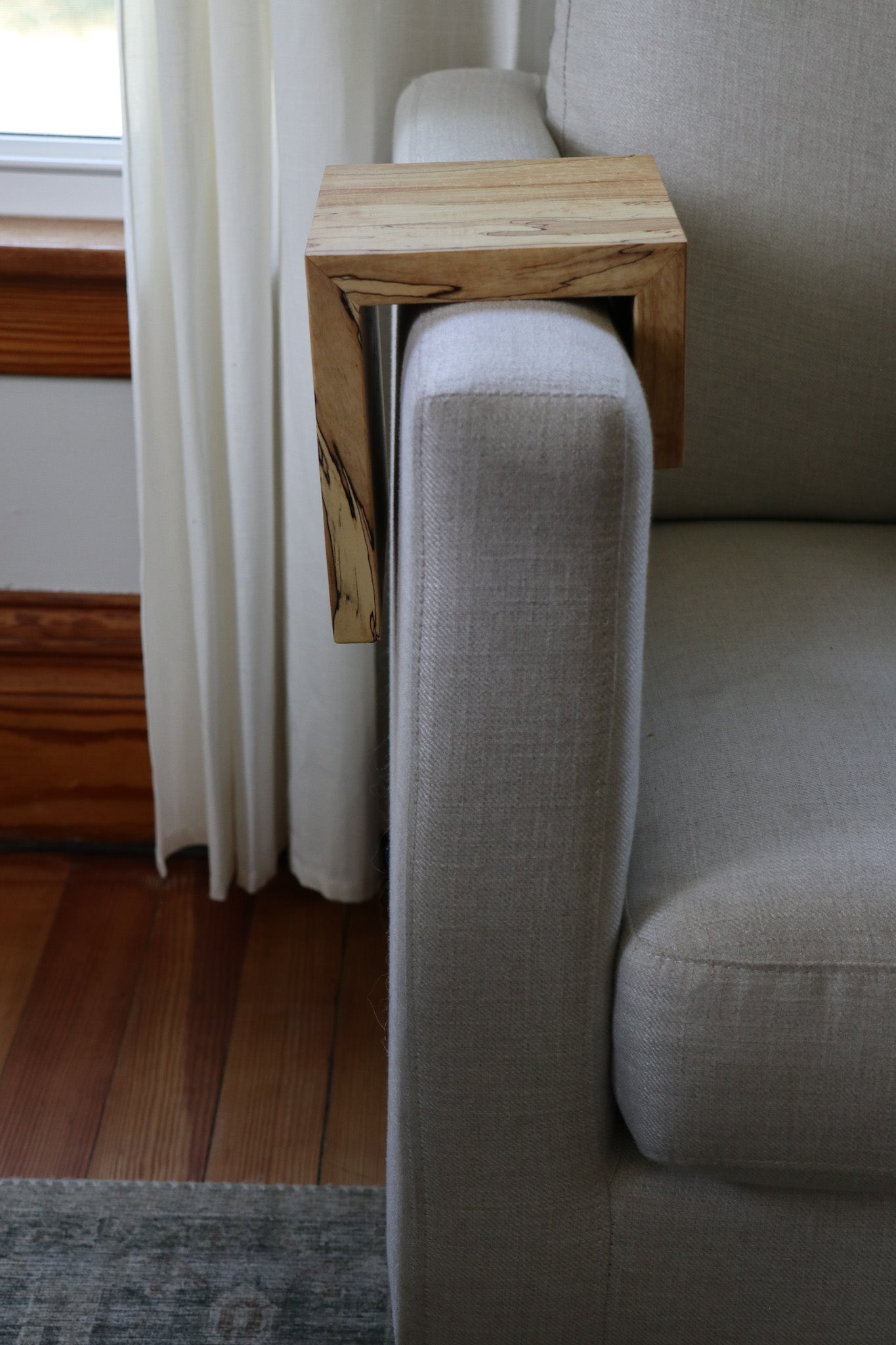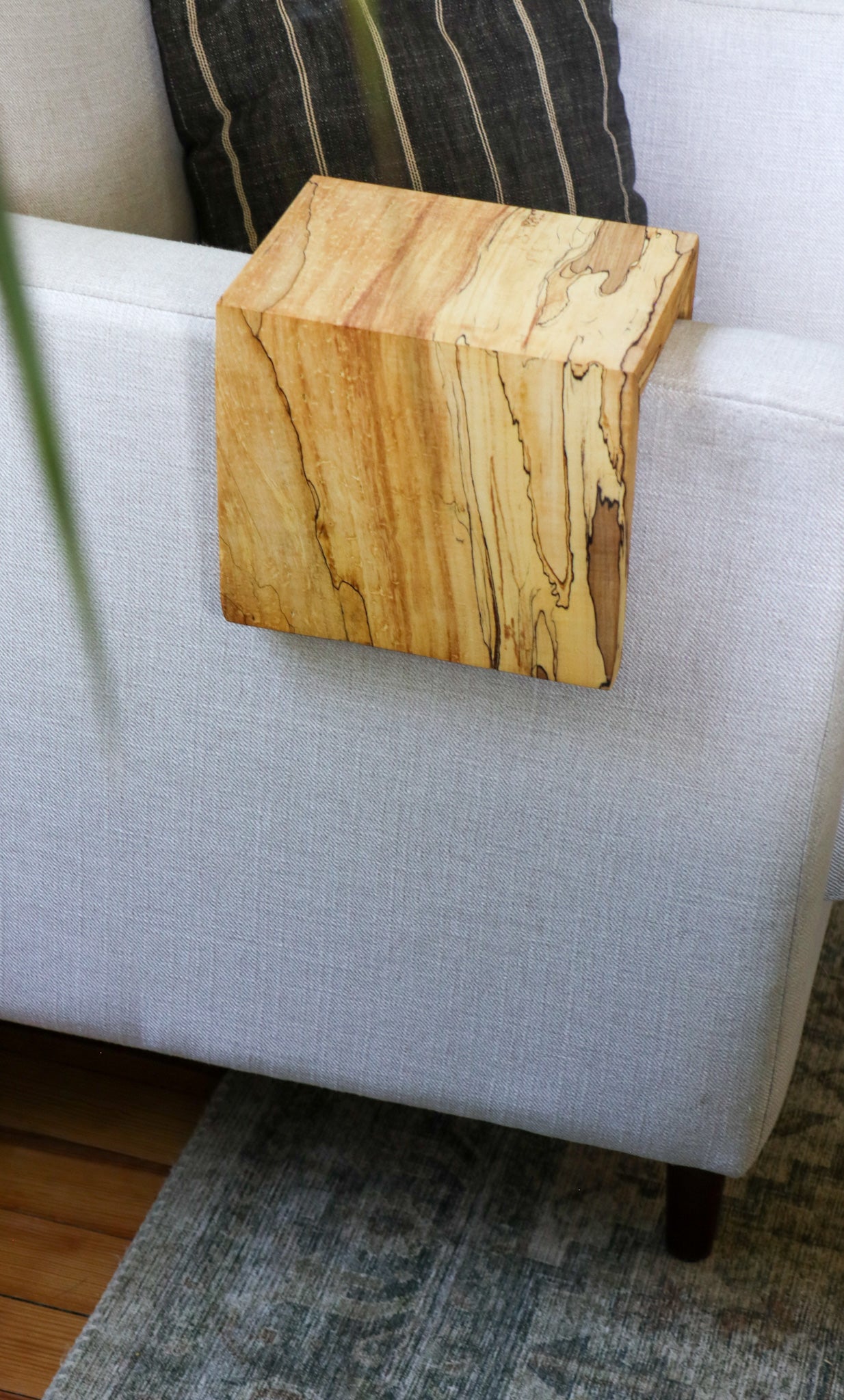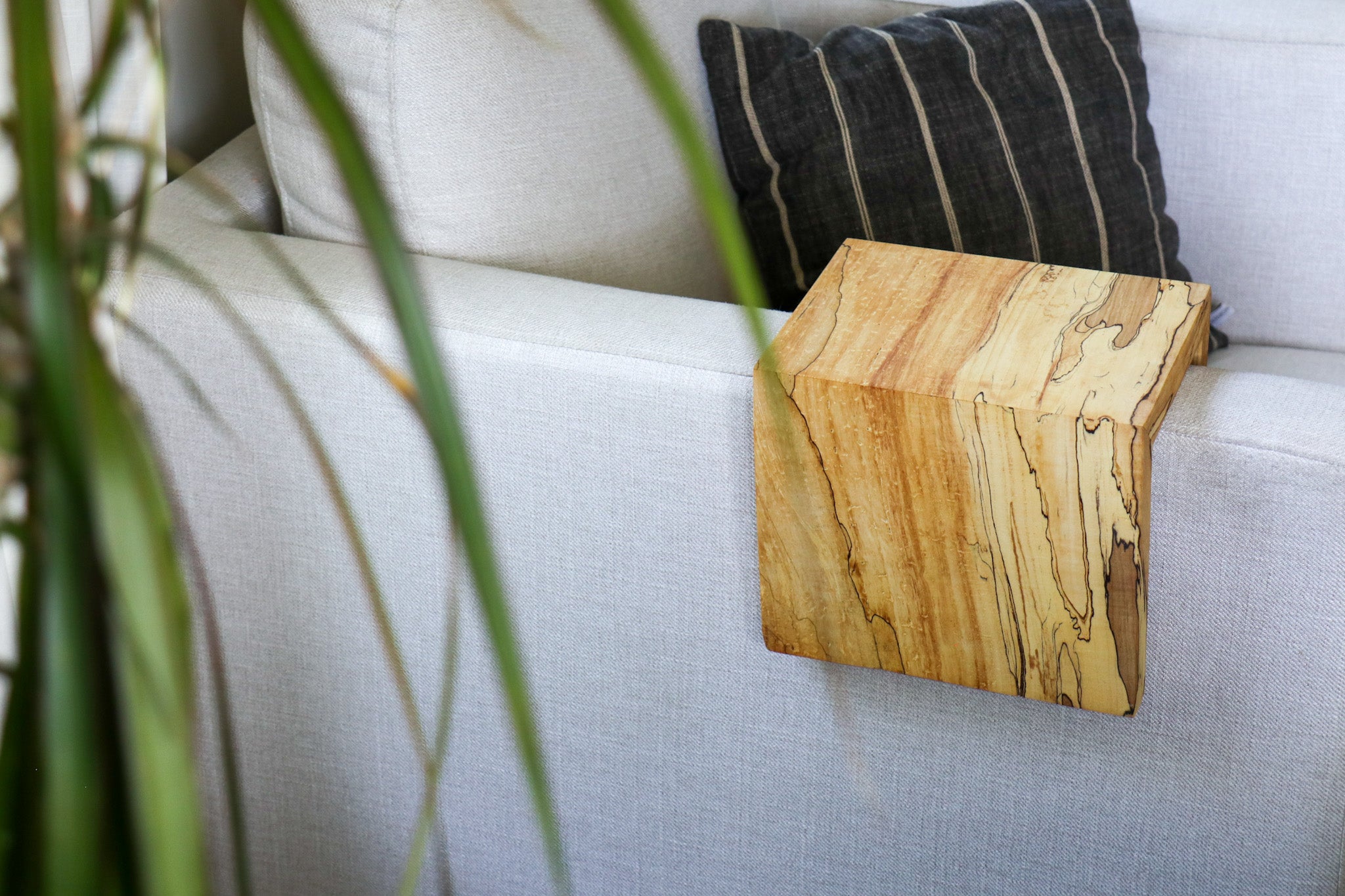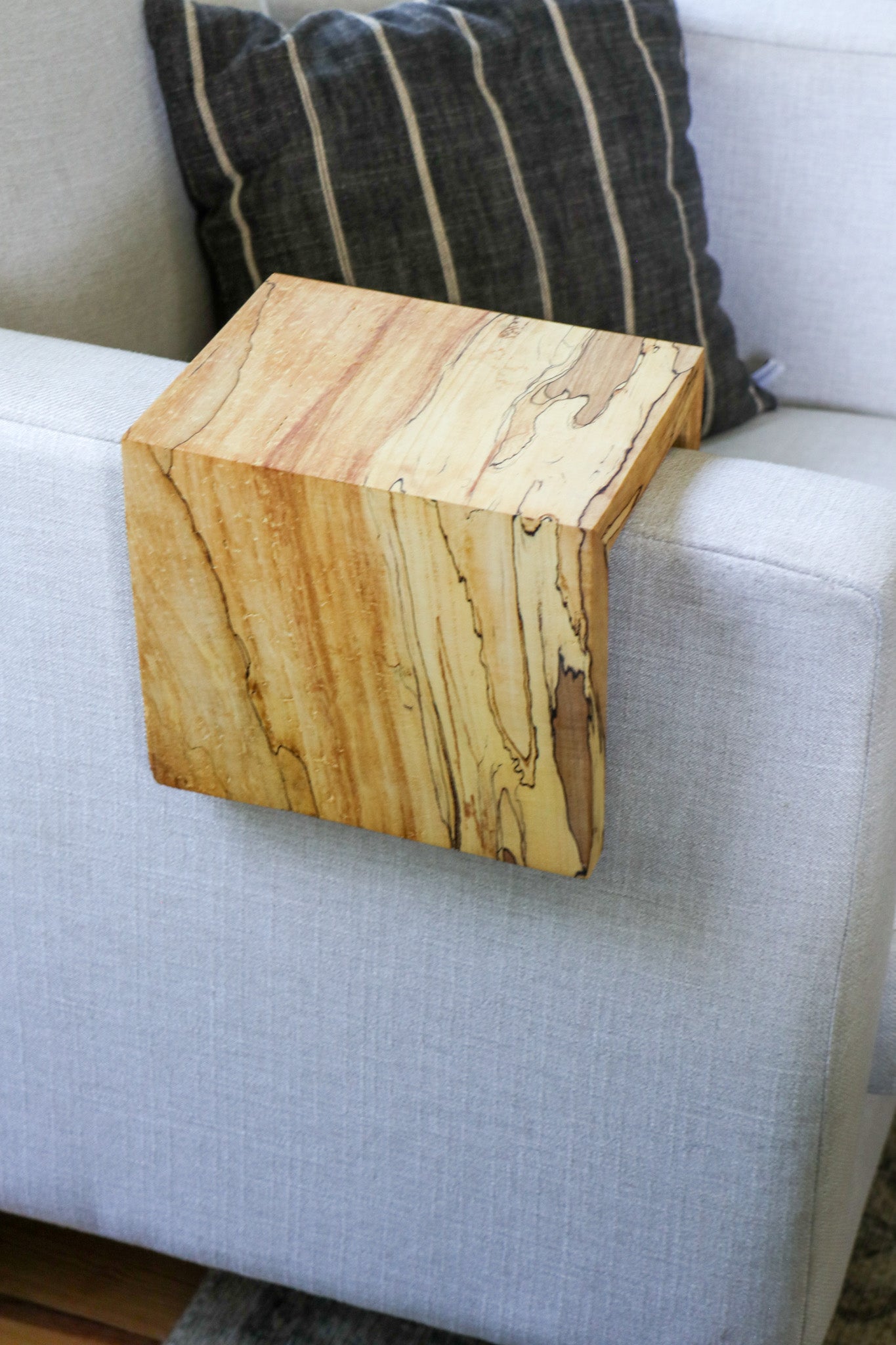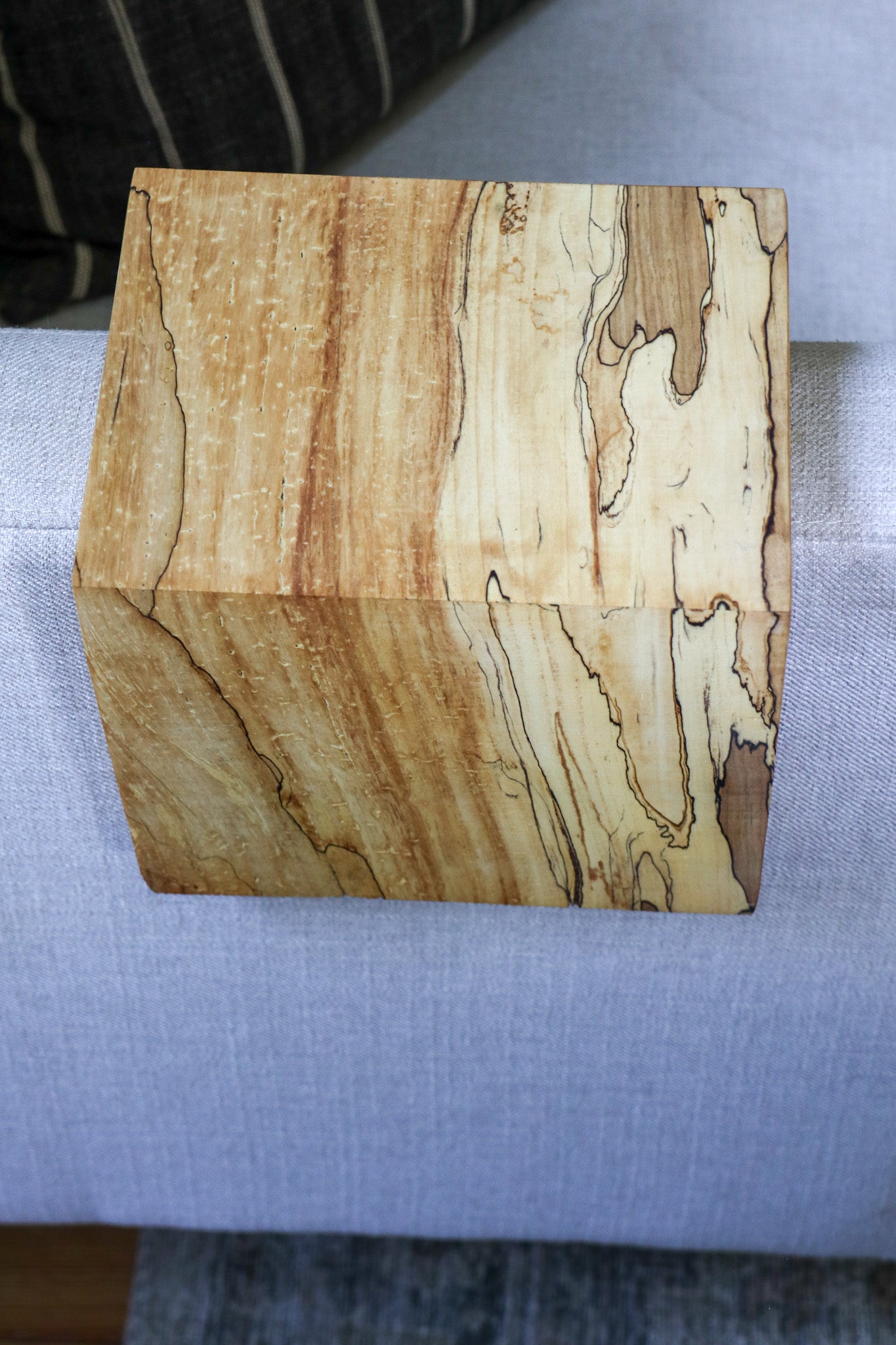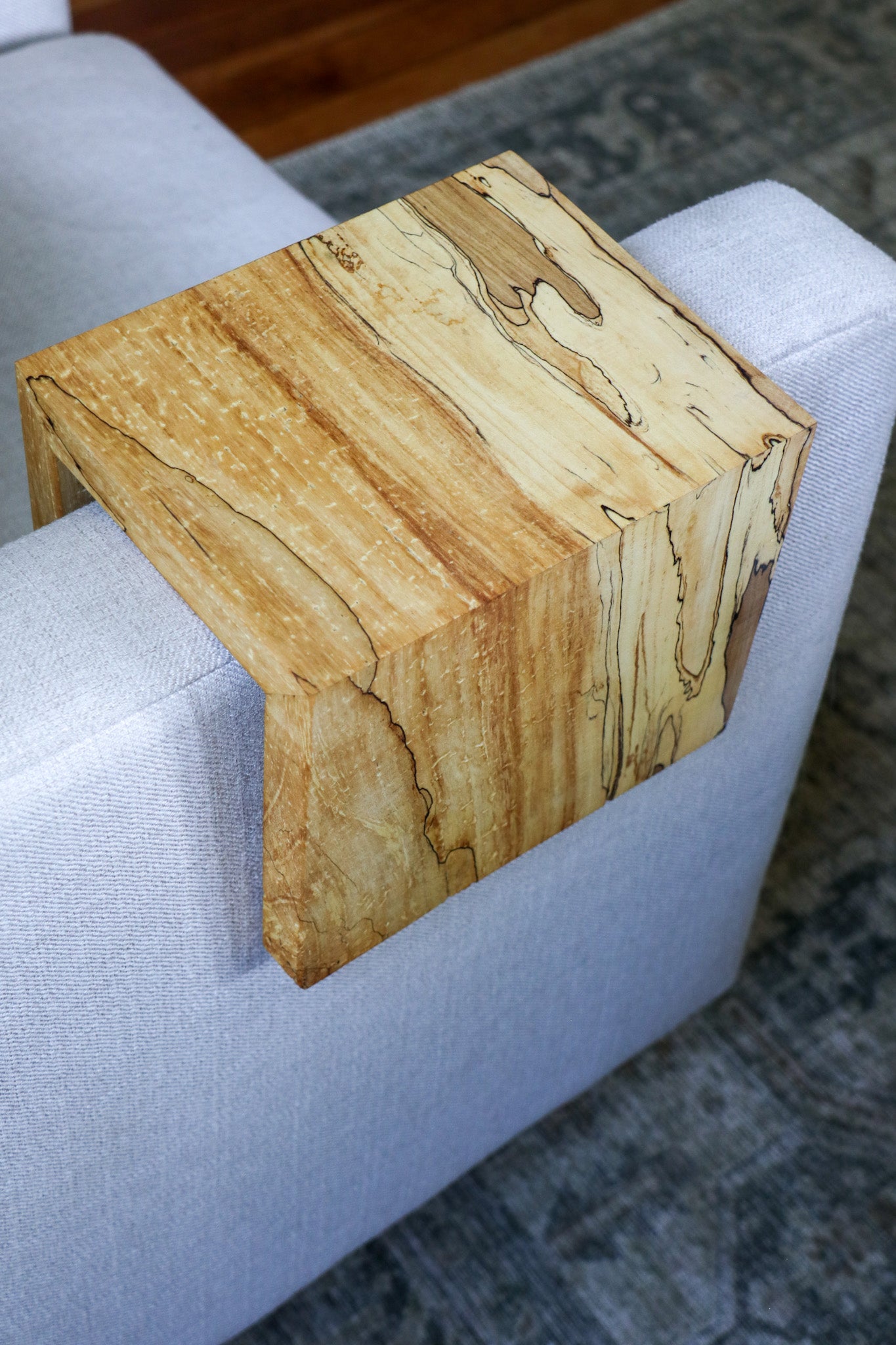 Solid 5" Spalted Maple Sofa Armrest Table (in stock)
Fits 5" wide armrest

This listing is for one, armrest sofa table. This table will fit right over the arm of your couch or chair. This table features spalted maple wood for construction. It is a very rare type of wood that is made from fungus growing in the wood. The fungus is dead and no longer active in the wood, however leaves this beautiful coloring.

We use kiln dried wood in the construction of this table. This table has multiple coats of protective finish.

The table features a 0% VOCs (volatile organic compounds) finish.

Free shipping! Ships out immediately within 1-2 days of purchase!

We use only local hardwoods and softwoods. This piece of furniture is handmade from our shop in Eastern Iowa, and we ship everywhere in the lower 48 for FREE!

Approximate dimensions of item in photo:
- 9 1/8" L x 7.25" W
- 1" thick slab
- 8" length down the side of couch
- Fits 5" wide armrest. Inside width of table is 5.25"

Have another idea for custom table? Just ask us, and we can get you a quote!

Please note that this wood is partially decayed, which is the cause of black grain in the wood. Twists, cracks, soft spots, or unevenness are a result of the decay. This natural phenomena is highly sought after due to its rarity. We do our best to stabilize and fill cracks, but there still may be some slight imperfections that appear on the end product. Feel free to contact us with further questions about spalted maple.