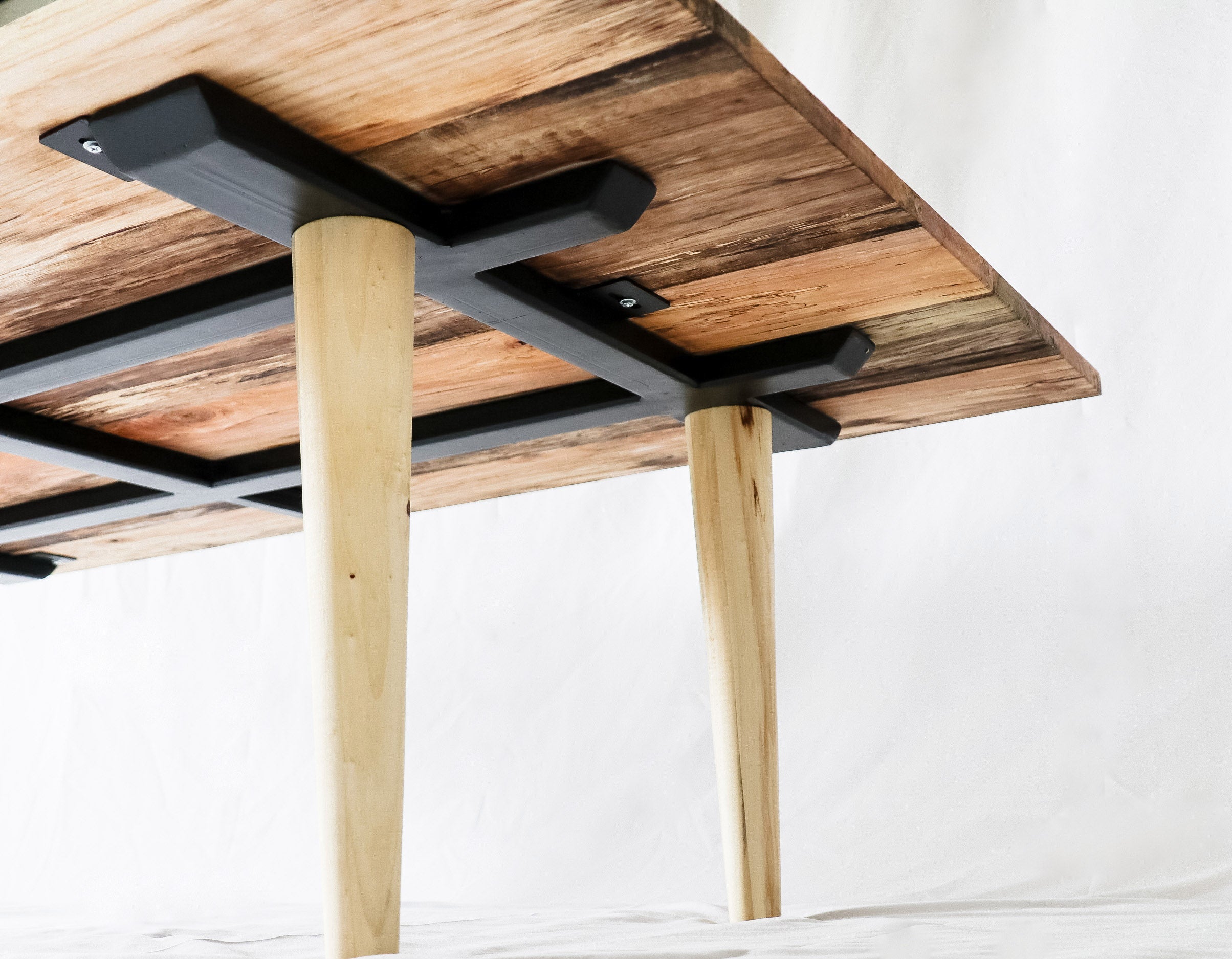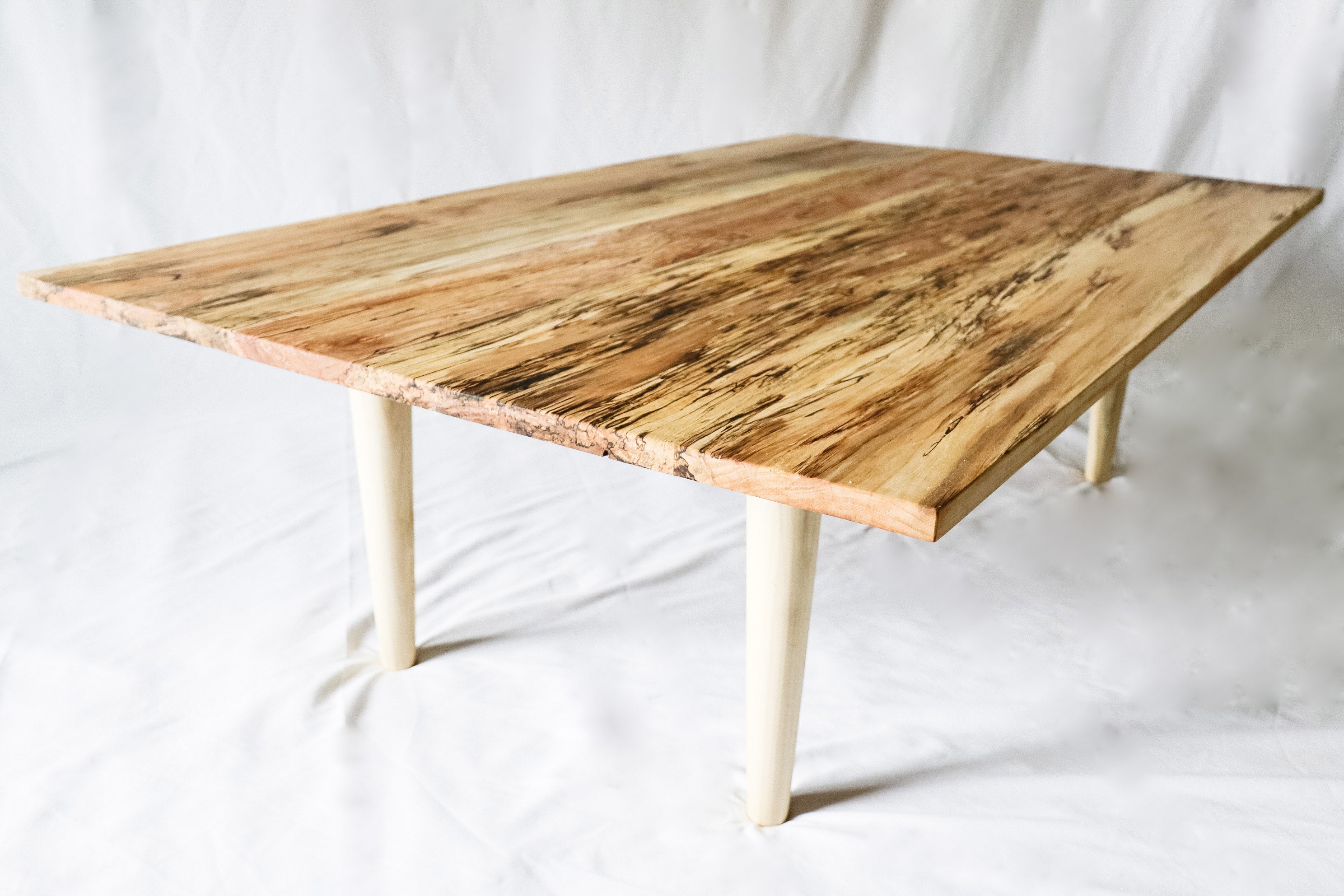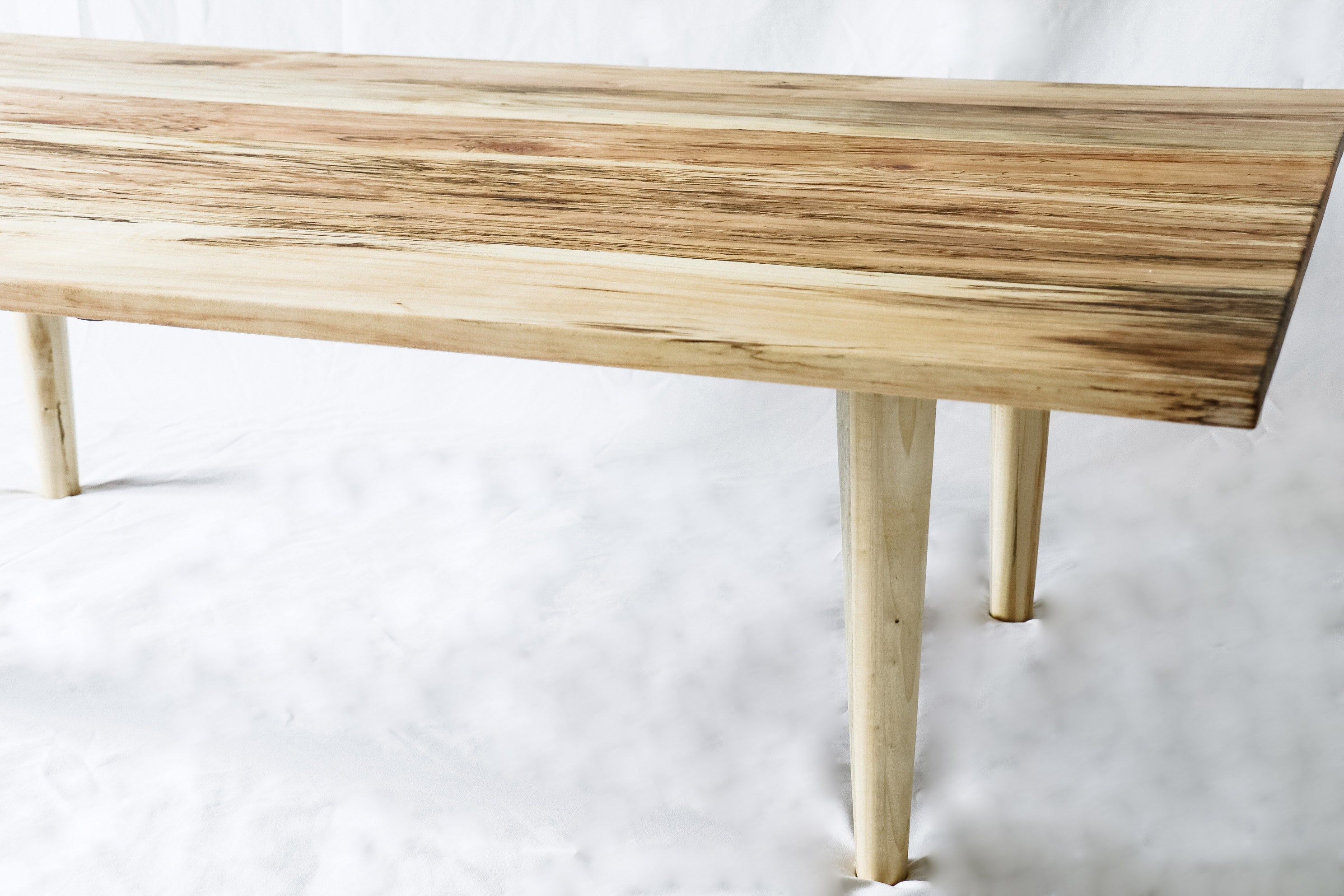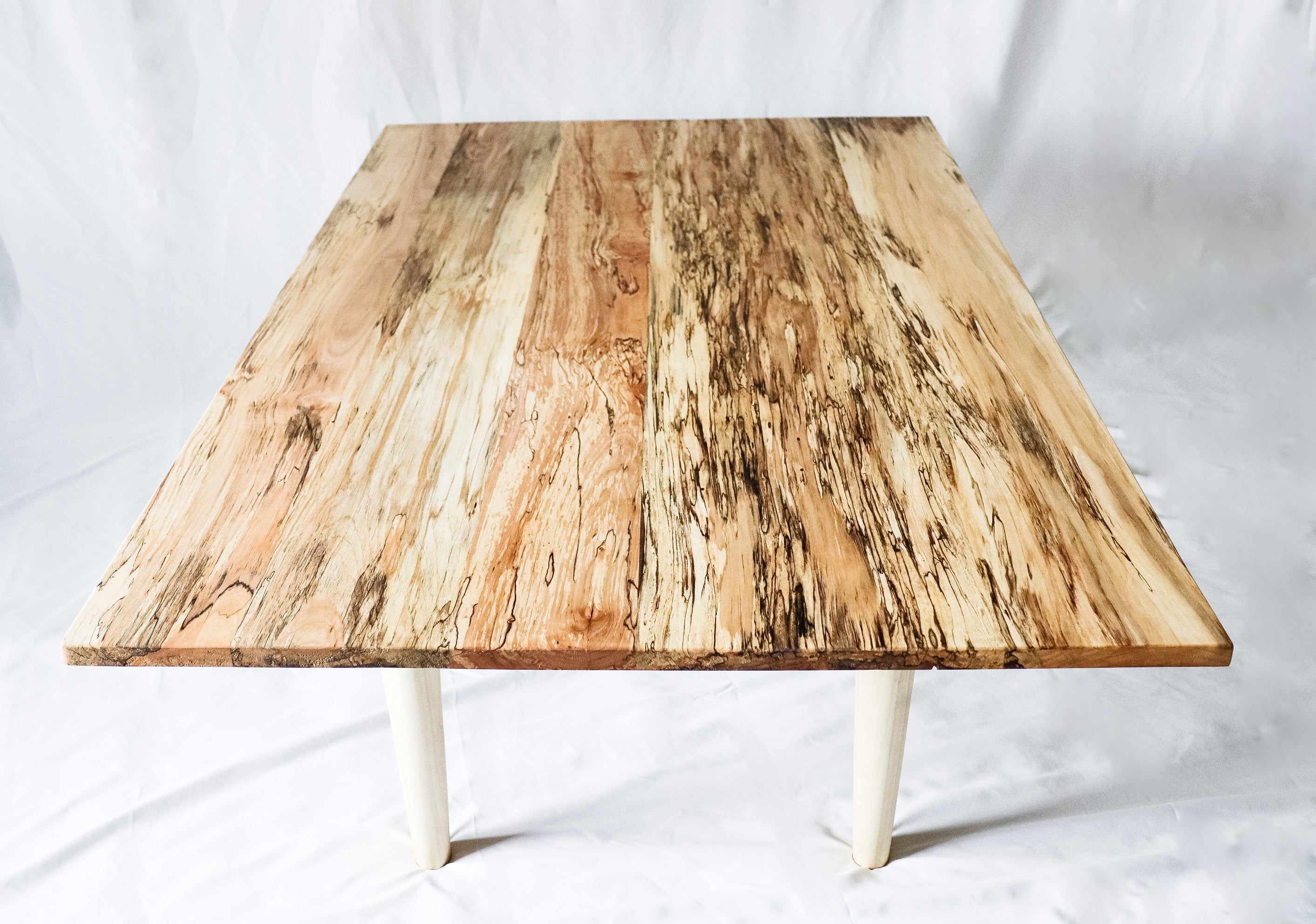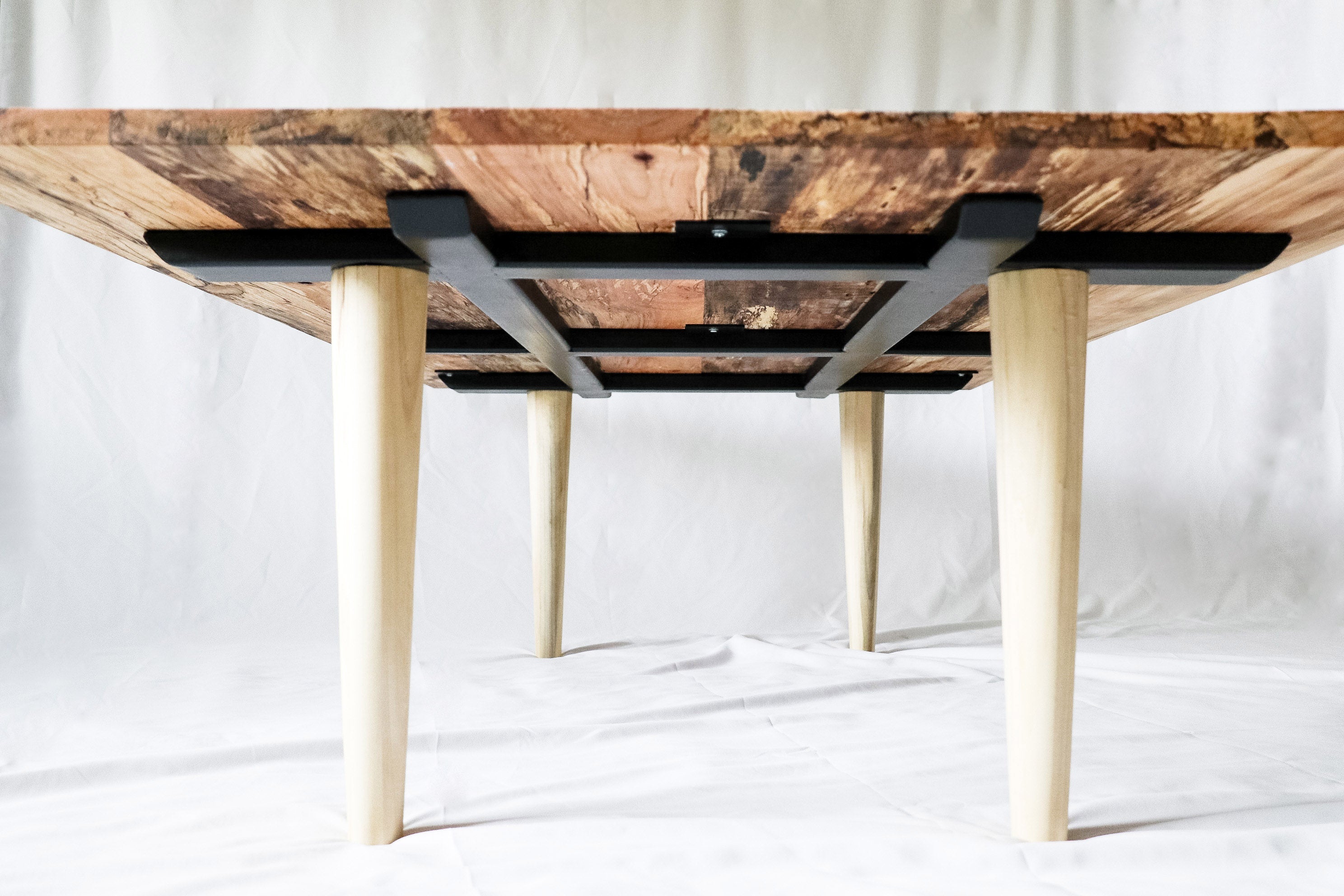 Spalted Maple Coffee Table
This listing is for one, handmade coffee table. This coffee table is constructed using a heavily spalted maple top, along with non-spalted soft maple base and legs. The base will have a similar color, just no black lines from the spalting. The legs will be turned and slightly tapered. It will have a minimal metal base to tie it together and keep the top flat over the years.
Details
This particular product is finished with a high quality, natural finish that has 0% VOCs (volatile organic compounds). It is very easy to maintain! The finish is formulated using advanced molecular bonding so that it protects wood from water, heat and daily wear & tear. It is a plant based hardwax oil wood finish with a matte appearance to help keep the natural look and feel of the wood. It is water-resistant. Please note that we can do a poly-based finish and various stain options by custom request.
The coffee table measures 60" L x 36" W x 18" T
Inquire about custom sizes, stains, and paint/powder coat colors.
Production Lead Time
This product is made to order and ships out in 8-10 weeks. Product is handmade and made in the USA.